McDonald's customers step over dying disabled man 'to get to counter'
'Nobody appeared to notice his condition until it was too late'
Alexandra Sims
Thursday 17 December 2015 12:41 Comments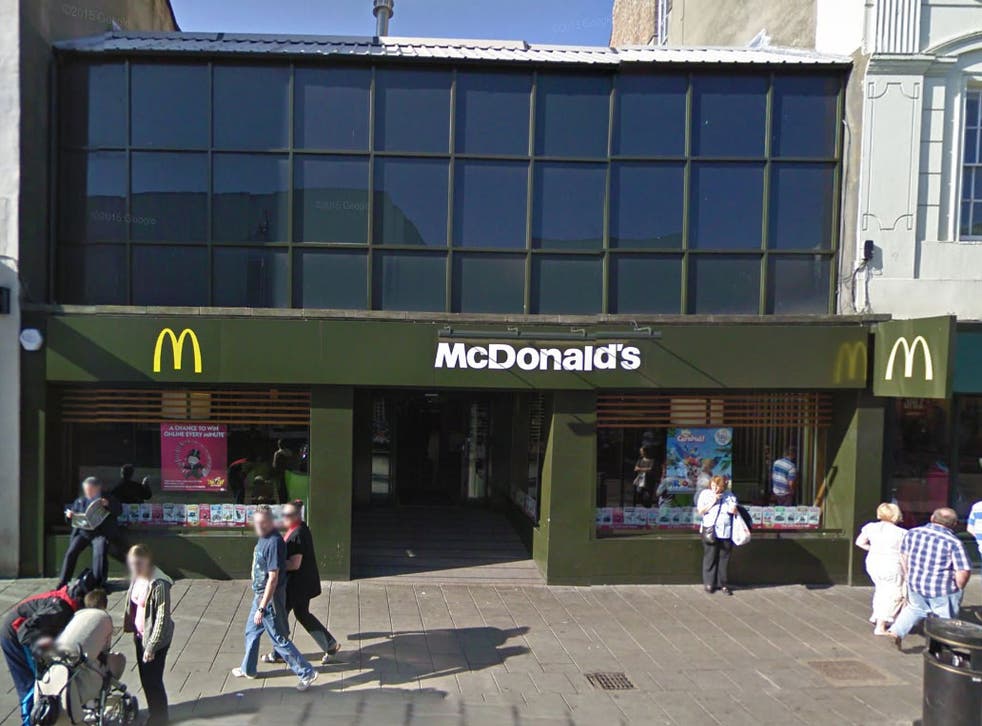 Customers at McDonald's stepped over a disabled man as he choked to death on his meal in order to "get to the counter", an inquest heard.
Mike Ore, who had spina bifida and used a wheelchair, collapsed when food blocked his oesophagus as he ate at the fast-food chain's Cheltenham restaurant, the Gloucestershire Echo reports.
According to CCTV footage the 47-year-old lay choking for three minutes before anyone came to his assistance.
A man who helped Mr Ore said he witnessed several customers step over him so they could be served on 8 July.
Customer Johnny Langden said: "He had turned purple in colour and I realised that he was dying.
"I could not believe it, but some customers stepped over his body to get to the counter."
Coroner David Dooley said no one noticed Mr Ore's condition "until it was too late".
Mr Dooley said: "A ball of food had lodged in [Mr Ore's] oesophagus and caused a blockage."
The inquest heard Mr Ore suffered from gout, alcohol problems and was a heavy smoker, which can lead to a lack of co-ordination and the impairment of the swallowing reflux, making choking more likely.
"The deceased had been drinking prior to visiting the restaurant and the alcohol could have inhibited the swallowing reflux. Unfortunately nobody appeared to notice his condition until it was too late."
The coroner concluded Mr Ore's death was accidental.
Register for free to continue reading
Registration is a free and easy way to support our truly independent journalism
By registering, you will also enjoy limited access to Premium articles, exclusive newsletters, commenting, and virtual events with our leading journalists
Already have an account? sign in
Join our new commenting forum
Join thought-provoking conversations, follow other Independent readers and see their replies