Meet the men transforming London Underground's derelict stations
As news comes that London's disused ghost stations' may be sold off, other stops are being treated to ideas above their destination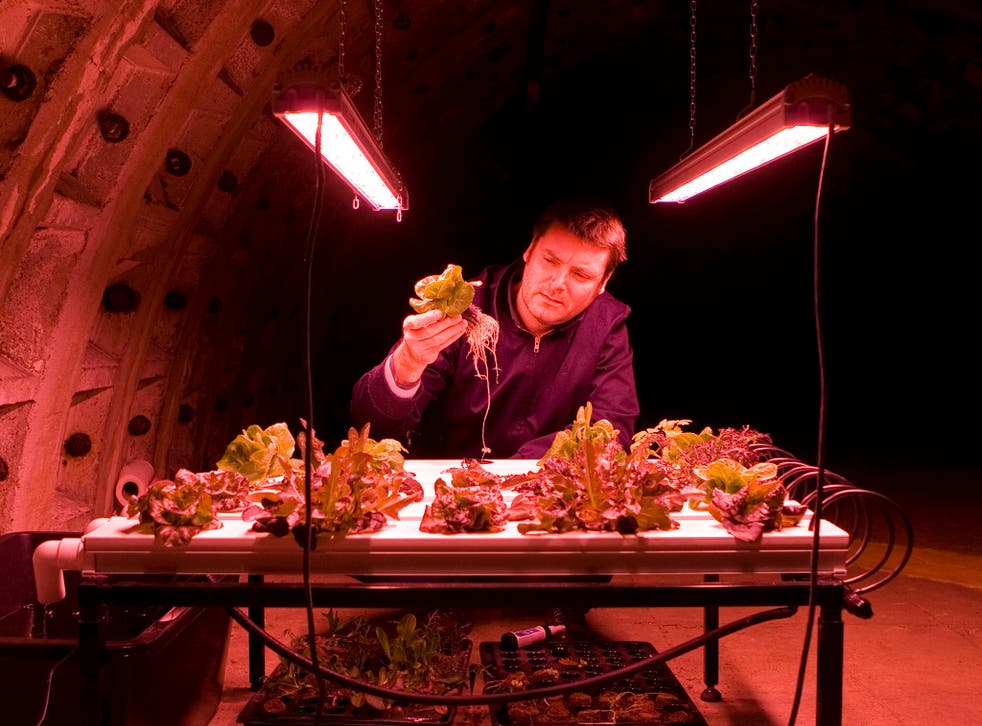 Everyone loves a secret.
Which is perhaps why "ghost stations" exert such an enigmatic pull over us. On the London Underground, disused platforms can be glimpsed through the gloom, flashes of a faded sign or a light in a darkened tunnel. All over Britain and the world, former stations that once ferried hundreds of passengers now hide in plain sight on the High Street.
Many of these stations have remained unused and empty for decades. As commuter patterns and centres of employment changed, certain stops became underused and were eventually taken out of service. But this week, there have been reports that Transport for London plans to sell some of their 30-odd sites – worth an estimated £3.6bn – to those who may want transform them into galleries and other attractions.
TfL's commercial development director, Graeme Craig, denies that any sales are underway. "They are still part of our operational railway," he says. But he adds, "We are looking into whether parts of any of the sites could be leased to innovative businesses which could bring in additional revenue to be reinvested into the transport network." Stations can become almost anything. Former Tube stops such as St Mary's in Whitechapel, which closed in 1884, had a new life in the Second World War when it was one of many used as an air-raid shelter.
The Old London Underground Company is one interested party. They have floated ideas including transforming stations into galleries or museums. "I've spent time with a number of universities and colleges across the country..." says Ajit Chambers of the company, "so that the design of the stations can be diverse and community-led."
Brompton Road was bought before the war by the Ministry of Defence – who sold it last year for £50m to a property developer. Under Clapham North, the television chef Michel Roux Jnr's company, Zero Carbon Food, has been growing rocket and Thai basil for London's delis and The Old Shoreditch Station in East London is now a bar, with a big clue about its history in its name.
An indoor skate park has been set up underneath Waterloo, while Down Street station in Mayfair, which housed Winston Churchill's War Cabinet during the Second World War, now hosts a newsagents. The old Jubilee Line platforms at Charing Cross featured in the James Bond film Skyfall and a climactic episode of Sherlock was filmed in the Kingsway tram tunnels.
In Paris, proposals for turning unused Metro stations such as Arsenal into swimming pools or nightclubs have been mooted. Manchester's huge Central Station was derelict throughout the 1970s, but is now a convention centre, which hosted this week's Labour conference.
But there is an argument for leaving the ghost stations as there are. "If you made Aldwych, Down Street, Brompton Road and York Road safe enough to have the public in, those tickets would sell and sell," says Geoff Marshall, who makes Secrets of The London Underground videos for the website Londonist.com. "I would like to see all stations preserved as historical monuments and none of them converted." Photographers and psychogeographic aficionados love exploring these spooky spaces, and groups such as Subterranea Britannica host tours. The abandoned, overgrown railway platforms in Crouch End inspired Stephen King to write a short story of the same name, where "the veil between our world and another more demonic world is at its weakest". But going underground can get too creepy – the 2011 Australian thriller The Tunnel tells the story of a television crew who discover some very unsavoury goings-on when they get lost trying to make a film about Sydney's ghost stations.
But what if we need these stations again? Birmingham's Snow Hill was a ghost station for years, but was brought back into service in 1987, while nearby Curzon Street has miraculously escaped Brum's constant redevelopment and could form the city's HS2 gateway. In years to come, closed stations in London such as York Road (right next to the King's Cross development), South Kentish Town or Primrose Hill might need to be pressed into service. Until that happens, novel ideas for raising ghost stations from the dead will no doubt continue to surface.
Join our new commenting forum
Join thought-provoking conversations, follow other Independent readers and see their replies