Merry Shristmas! Poundland is really struggling to spell 'Christmas'
People around the country are celebrating 'Cyristmas' and 'Christmay'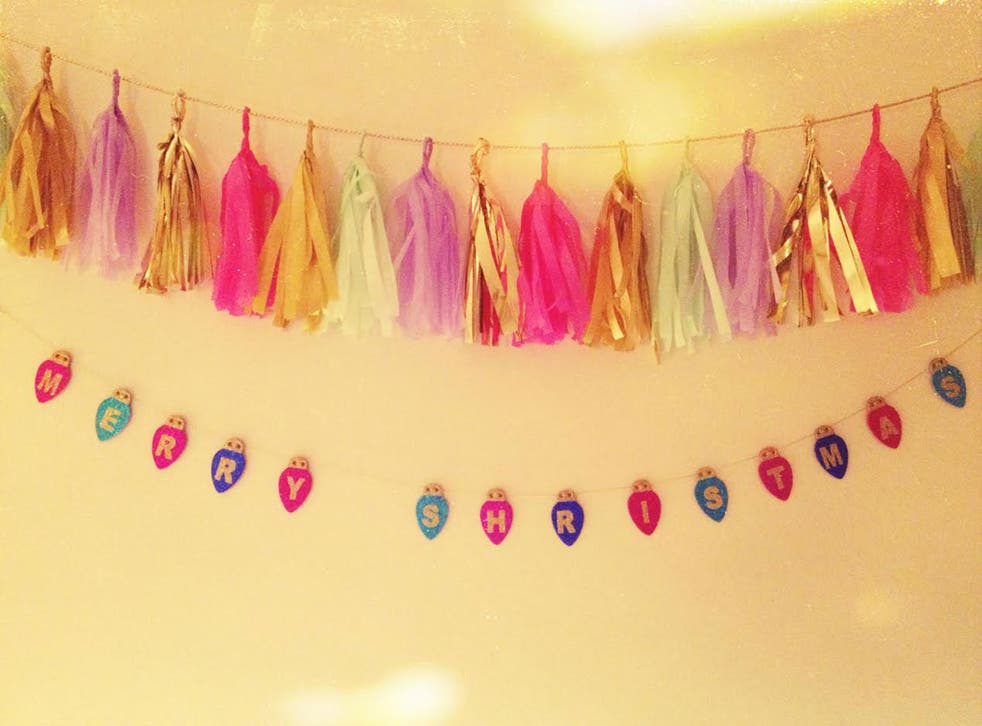 Poundland has been on the sherry if its imaginative range of spectacularly misspelled Christmas decorations is anything to go by – or should that be Shristmas?
The discount retailer is offering an array of "Merry Christmas" lights and garlands but some bargain hunters have found themselves receiving mixed messages.
Confused buyers took to Twitter to display their alternative decorations, celebrating "Shristmas" and "Christmay".
One glittery garland cheerfully wishes everyone a "Msrrh Cyristmas", while others opt for "Merryy Cristmas" and "Merry Ctristmas".
Anyone with mulled wine-infused vision is likely to get the point but the "Samrsirhcyrrrem" bunting might cause some serious head scratching.
Poundland's customer services department has offered everyone affected a refund on their £1 purchases and is reporting the mistakes to its quality team.
But some owners said they would prefer to keep their unusual decorations.
Victoria Ward decided to stick by her "Shristmas" garland from Guildford after discovering that with some nifty re-arranging it could double up to read "Merry S***mas".
Declining Poundland's offer to return it, she wrote: "Miss this chance to start my own non-denominational holiday? No way."
There have also been some surprise spellings in Christmas cards, including the carol-inspired "Hark the Herald Angles".
A spokesperson for Poundland said: "We are aware of a very small number of products from our extensive Christmas range with incorrect spelling.
"We apologise for any inconvenience caused and are inviting customers to return the relevant product for a refund or to exchange it for one of the many other amazing value items available at Poundland this Christmas."
Join our new commenting forum
Join thought-provoking conversations, follow other Independent readers and see their replies