Met Office staff set to soak up £20.8m in bonuses – just for doing their job
MPs and private forecasting firms ask why national weather service workers should be paid extra for not getting it wrong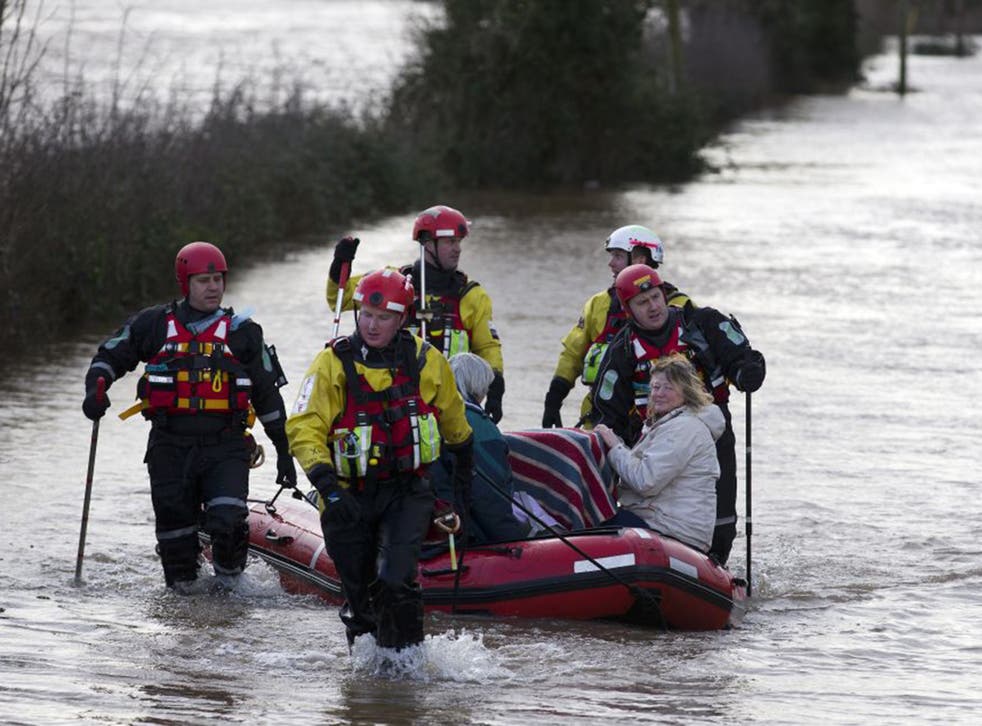 Staff in the Met Office have been showered with bonuses totalling £20.8m in the past five years for correctly forecasting the weather.
But some politicians and private- sector weather forecasters are angry that the 161-year-old national weather service uses a performance-related pay system to reward staff for what they see as doing their jobs.
The Met Office employed 1,965 permanent staff in 2014-15, meaning that they received an average of nearly £2,200 each from a £4.28m bonus pot last year. The bonuses were paid after staff met a series of benchmarks including accurately forecasting the weather and achieving revenue and profit targets.
Although the Met Office is part of the public sector and owned by the Department for Business, Innovation and Skills, it was made a trading fund in 2011, which means that it has some commercial freedom and pays salaries closer to market rates. This has led to fears that the group, which sells its forecasts in the UK and abroad, could eventually be privatised.
Piers Corbyn, the brother of Labour leadership favourite Jeremy and owner of the forecasting firm Weather Action, said: "I don't think the Met Office deserves any bonuses for anything. The problem is it sets its own rules and [what constitutes] success. This is not an independent way of giving bonuses, it's just like the bankers' bonuses.
"As to whether the bonuses are worth it to the public, I don't see that the standard of meteorology has improved over the past five years."
A series of high-profile incidents where the Met Office has got its forecasts badly wrong in recent years has somewhat tarnished its reputation. In 2009, it predicted a "barbecue summer", but was left red-faced when Britain endured weeks of heavy rain (see box, right).
In its defence, the Met Office notes that the World Meteorological Organisation consistently rates it as one of the two most accurate weather forecasting services in the world and says public trust in its forecasts is at a respectable 80 per cent, ahead of its 76 per cent target.
The scale of the bonuses paid by the Met Office were revealed by Anna Soubry, the minister for small business, in a written response to a question from Sammy Wilson, MP for East Antrim. He said: "These bonuses strike me as very odd. The Met Office averages more than £4m in bonuses for basically doing what they're supposed to do – get the weather right. And they often get it wrong, with summer barbecues and mild winters that never happen."
Ms Soubry replied: "Payments are non-consolidated and represent part of Met Office staff remuneration which is at risk and needs to be re-earned each year."
UK weather warnings

Show all 8
Last year, the Met Office exceeded its revenue and profit targets of £216.6m and £12.3m by £4.2m and £200,000 respectively. Its chief executive, Rob Varley, said in the Met Office's last annual report that it had been a "high-achieving year", and that a new high-performance computer would "keep the UK at the forefront of global climate and weather science and modelling".
A Met Office spokeswoman said: "In accordance with Treasury guidelines for the Civil Service, the Met Office is required to withhold an amount of performance-related pay from the total pay bill available to staff each year. This is not a guaranteed payment and has to be earned each year by meeting the performance targets set by our board ... This performance-related pay is designed to reward excellence and drive high performance across all areas of the Met Office.
"The accuracy of Met Office forecasts and warnings have improved over the last five years and we have performed well, particularly when it mattered most. For example, we played an important role in making the Olympics 2012 a real success, trialling very high-resolution forecasts that supported logistical decision-making; forecast and warned for the 'St Jude's Day Storm' of October 2013 ... and provided forecasts and early warnings through the 2013-14 winter that enabled [people] to protect their property and responders to deploy resources to areas at high risk."
Mistakes at the met by Jean-Paul Honegger
Great Storm, 1987 Forecasters failed to predict the violent cyclone that struck on the night of 15 October having ignored forecasts from France and the Netherlands that anticipated the storm's severity.
Barbecue Summer, 2009 The Met Office's chief meteorologist declared: "The chances of getting the barbecue out are much higher than last year." The reality was very different: one of the wettest summers on record.
Winter, 2010-11 Predictions of a "mild winter" were followed by one of the coldest Decembers on record, causing at least 18 deaths.
Spring, 2012 The Met Office predicted a "dry" April, but it turned out to be the rainiest in a century.
Winter, 2013-14 Expect a "drier than usual" winter, said the Met Office in autumn 2013. Instead, the UK was hit by the wettest winter in a century; extensive flooding cost at least £1bn.
Join our new commenting forum
Join thought-provoking conversations, follow other Independent readers and see their replies