MH17 crash: Black boxes arrive in the UK from Ukraine for analysis
Experts are hoping to download crucial data from the plane's flight recorders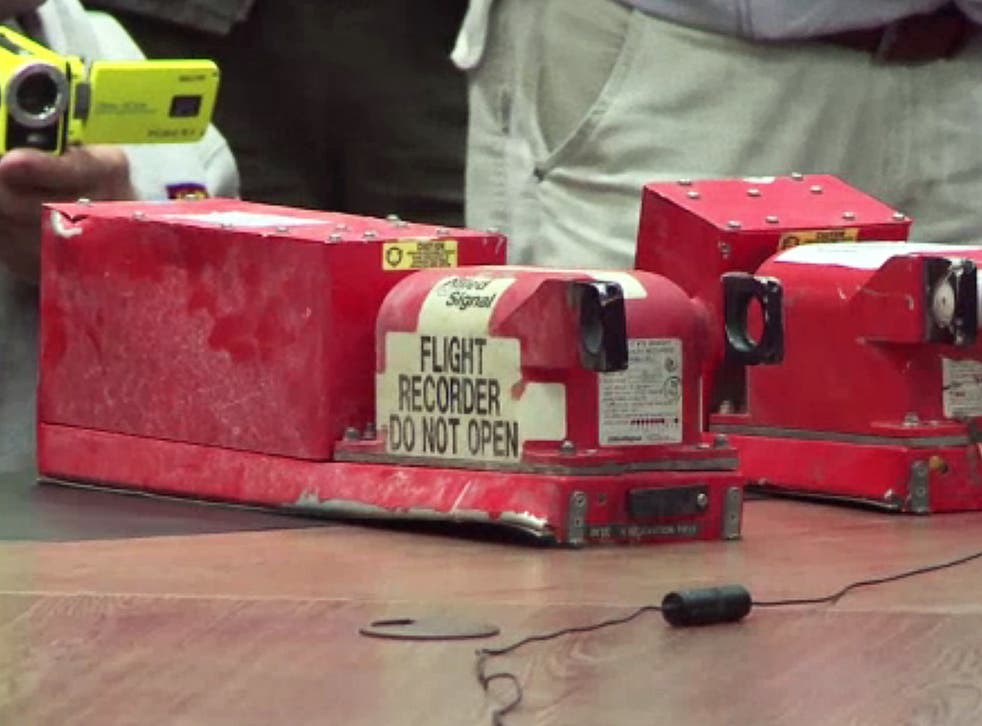 The black boxes recovered from the Malaysia Airlines flight MH17 crash site have arrived in Britain and have been handed to investigators, it has been confirmed.
The Air Accidents Investigation Branch (AAIB) said the flight recorders have been delivered to their headquarters in Farnborough, Hampshire on Wednesday, where experts will attempt to retrieve crucial data from them.
The AAIB has been tasked with downloading the data by authorities in the Netherlands, who are leading the investigation into the circumstances surrounding the crash in eastern Ukraine.
Meanwhile, UK government sources have reportedly claimed rebels were heard discussing tampering with evidence from the crash site by placing parts of other planes in the with the debris.
UK intelligence officials have gathered evidence showing the rebels also discussed removing body parts of victims that lay scattered at the crash site in eastern Ukraine, Sky News has reported.
Rebels have also been accused of exaggerating the number of bodies taken from the site of the crash in Grabavo and onto a train, after experts said only 200 bodies could be confirmed.
In pictures: Malaysia Airlines flight MH17 crash

Show all 109
All 298 passengers on board the 17 July flight were killed, of whom 193 were Dutch and 10 were British. The bodies of the first 40 victims began their journey back to the Netherlands from Kharkiv Airport this morning to begin the process of identification.
"We can confirm that the two black boxes from MH17 have been delivered by the Dutch Safety Board to the Air Accidents Investigation Branch at Farnborough for download," a statement from the Department for Transport said.
A department spokesman said it would take 24 hours to download the data from each black box, but did not know whether the data from each could be downloaded simultaneously. The data will then be sent to international investigators for analysis.
Pro-Russian rebels handed over the black boxes to Malaysian officials during a press conference in Donetsk on Tuesday. The head of the Malaysian delegation said they were in good condition at the handover.
One of the devices, which are actually orange, is a flight data recorder and the second is a cockpit voice recorder. They store key flight parameters, conversations that took place and any sounds from inside the cockpit.
Both are designed to withstand a severe aircraft accidents so their data can be used to investigate the circumstances of aviation incidents.
It is not clear how much information the recorders could provide the investigation.
The Netherlands government said a minute's silence will be held today before a motorcade takes bodies from Eindhoven Airport to the Korporaal van Oudheusden barracks to be identified.
Additional reporting by agencies
Join our new commenting forum
Join thought-provoking conversations, follow other Independent readers and see their replies