Millions to feel isolated over Christmas with 400,000 pensioners dreading being alone
Campaigners urge people to spend time with elderly neighbours and family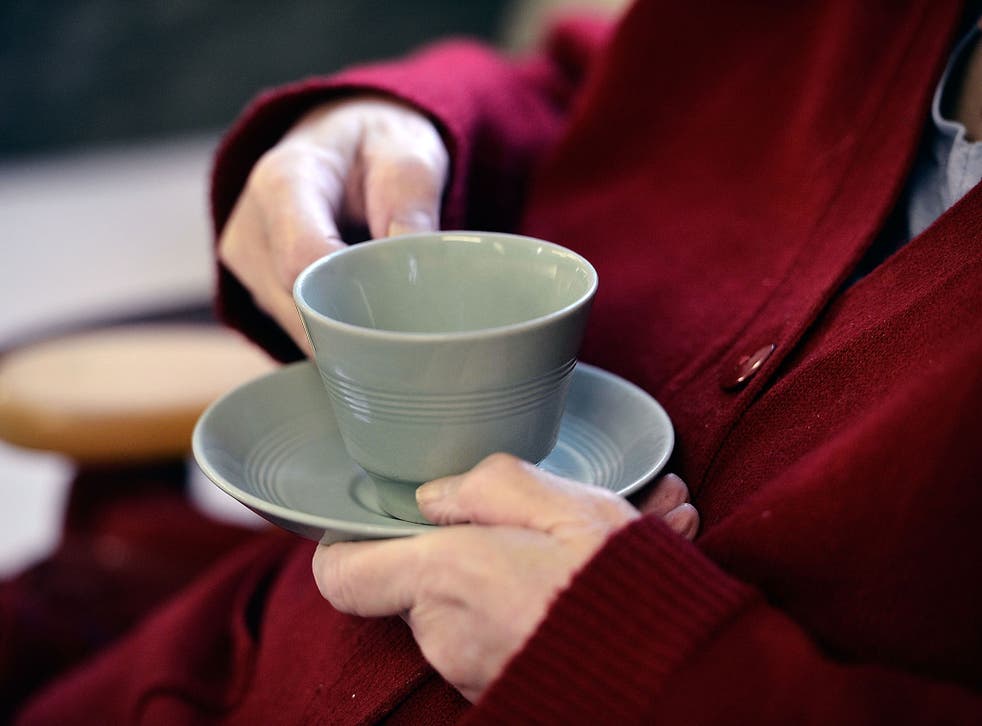 Despite the festive cheer and Christmas spirit, millions of people across Britain will be feeling down and painfully lonely over the next few weeks.
Around 28 per cent of all adults say that they feel isolated at least some of the time, with seven per cent of them stating that they expect to be spending Christmas mostly on their own, a poll of 2,000 people reveals for the BBC programme A Life Less Lonely, which is about loneliness in the UK.
A huge 2.2million of pensioners said they are not looking forward to Christmas as they are worried about being housebound and not being able to travel or walk outside because of potential severe winter weather conditions and shorter daylight hours.
With many lonely adults being isolated from their peers and family due to distance or work commitments over the festive period, 650,000 people over the age of 65 say they expect to feel sad because the time brings back heartbreaking memories of partners, family and friends that have left them or passed away, according to charity Age UK.
Pictures of the year: UK News 2014

Show all 100
A woman known only as Barbara, 85, said she became lonely when she lost her husband of 56 years following a sudden heart attack. On the same day her daughter was diagnosed with terminal cancer and died not long after.
She said: "With Christmas approaching I miss being able to talk things like Christmas dinner over, all that is gone. The unity of family life is gone, and what are you left with? Bitterness and being alone."
Barbara said, before she received support from Age UK, that she had spent one Christmas day listening to her voicemail to pass time.
"The message kept saying there are no new calls - I kept listening to that - I missed the sound of a human voice," she added.
Technology also plays a part in the isolation of those who cannot keep up with new forms of communications. About 85 per cent of people of all ages saying that they prefer to interact with their friends and family face-to-face rather than through devices, the BBC survey said.
Out of the estimated number of older people expecting to feel lonely, nearly 400,000 across Britain said that they feel worried about spending the festive season alone because their social network has shrunk considerably as the years have gone by, research by Age UK shows.
Caroline Abrahams, Director of Age UK, said: "No one should feel lonely at any time of the year. The festive season is usually a time for celebration with loved ones and these figures come as a timely reminder of the scale of the issue."
People aged between 18 and 24 are nearly as likely (30 per cent) to feel lonely as those aged over 65 (31 per cent), the BBC found. Men are said to be most likely to feel lonely, as well as those with limited resources from poorer backgrounds.
However, there is still hope as nearly two thirds of adults believe that they should do more to help alleviate transient or chronic loneliness in family, friends and neighbours.
The Archbishop of Canterbury, Justin Welby, urged people earlier this month to invite elderly neighbours who live alone for Christmas lunch.
He said: "Some of the best Christmases we as a family have enjoyed have been when we've invited someone for Christmas lunch who would otherwise have been on their own."
Join our new commenting forum
Join thought-provoking conversations, follow other Independent readers and see their replies