Ministers set on collision course with judges after giving go-ahead for televised crown court verdicts
Plans will include rape and murder cases but senior judges fear repeat of US-style show trials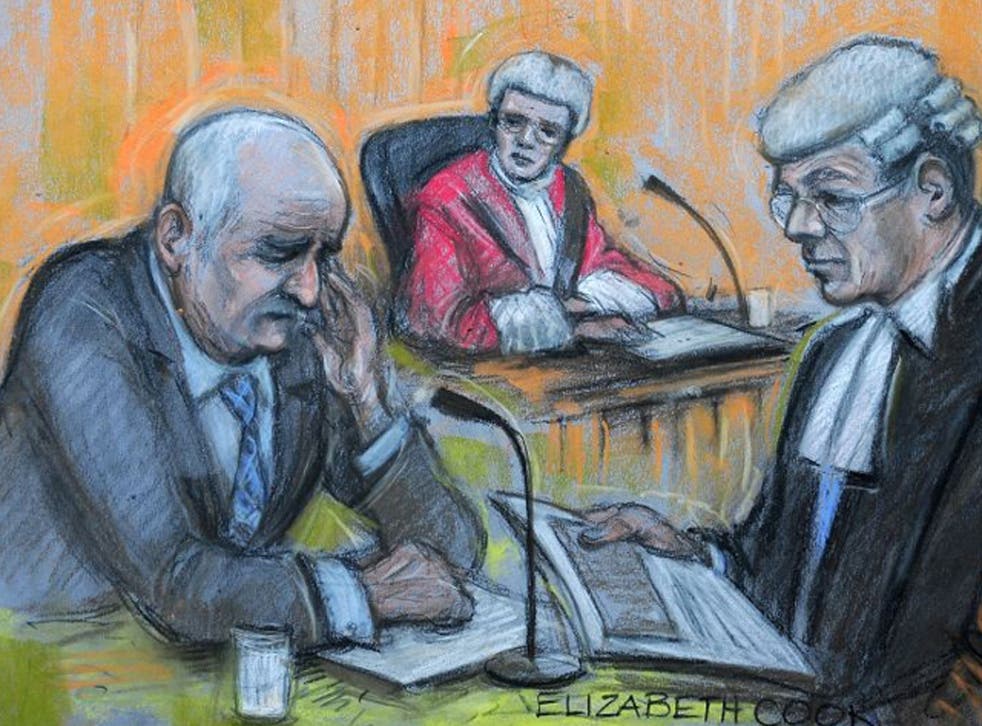 Ministers have set themselves on a collision course with senior judges after they decided to push ahead with landmark plans to televise crown court proceedings in England and Wales.
Critics warned the move threatened to turn prosecutions into American-style media spectacles similar to the OJ Simpson and Amanda Knox trials. The Government is planning to allow TV cameras into the Court of Appeal as early as this October, as part of efforts to "open up the judicial process".
But it emerged last night that the Coalition has decided to go further by extending the measure to more than 90 crown courts, which deal with the most serious criminal cases, including murders and rapes.
Supporters of the move – backed by broadcasters – insist the initiative will help the public to understand what can seem arcane court proceedings.
However, it directly contradicts advice from senior judges and barristers, who warned that beaming trials into millions of homes could deter witnesses from coming forward to give evidence – and make the judiciary targets for abuse.
They also fear witnesses and lawyers could play to the cameras and the experience could be damaging to innocent defendants.
The country's most senior judge, Lord Judge, has cautioned against the plan, claiming his counterpart in New Zealand had warned about "cheers and boos" during sentencing.
The proposal to restrict coverage to the appeal court, covering mainly legal arguments and judgments, rather than full proceedings, was seen as a compromise between the judiciary and Government. After lengthy discussions between ministers, judges and broadcasters, cameras are expected to make their first appearance in the Court of Appeal in October.
Cameras will be placed in some courts at the Royal Courts of Justice where they will be able to film parts of criminal and civil appeals.
Lord Judge, the Lord Chief Justice, told MPs earlier this year: "I'm perfectly happy with cameras coming into court, provided their presence doesn't increase the risk that justice won't be done. [But] I'm very troubled about having cameras just swanning around the court. I think you have got to see how it works in the court of appeal."
A television film next week will show parts of a murder trial from the High Court Edinburgh, the first time cameras had been admitted to a British court room. The leading Scottish advocate Donald Findlay had warned it would turn the "whole thing into a media circus".
Julian Young, the senior partner at a London law firm, said vulnerable offenders could be persecuted by fellow prisoners who followed their trials, while the innocent could suffer from viewers believing there was "no smoke without fire". He said: "Televising a trial is fraught with dangers. It could deter witnesses, it could encourage them to grandstand."
A Government source said the Ministry of Justice was working with the judiciary and broadcasters to extend the experiment to the Crown Court, "to bring a new openness to courts across the country".
Victims, witnesses and defendants would not be filmed, but viewers will be able "to watch judges in their local area explaining the verdicts reached and the sentences given".
A Downing Street source said: "Hearing why verdicts have been given and watching the sentencing process will add to public confidence in the courts."
Join our new commenting forum
Join thought-provoking conversations, follow other Independent readers and see their replies