Missing Syria schoolgirls: CCTV appears to show teenagers at an Istanbul bus station
Scotland Yard said earlier in the week that investigators 'now have reason to believe that the girls have crossed into Syria'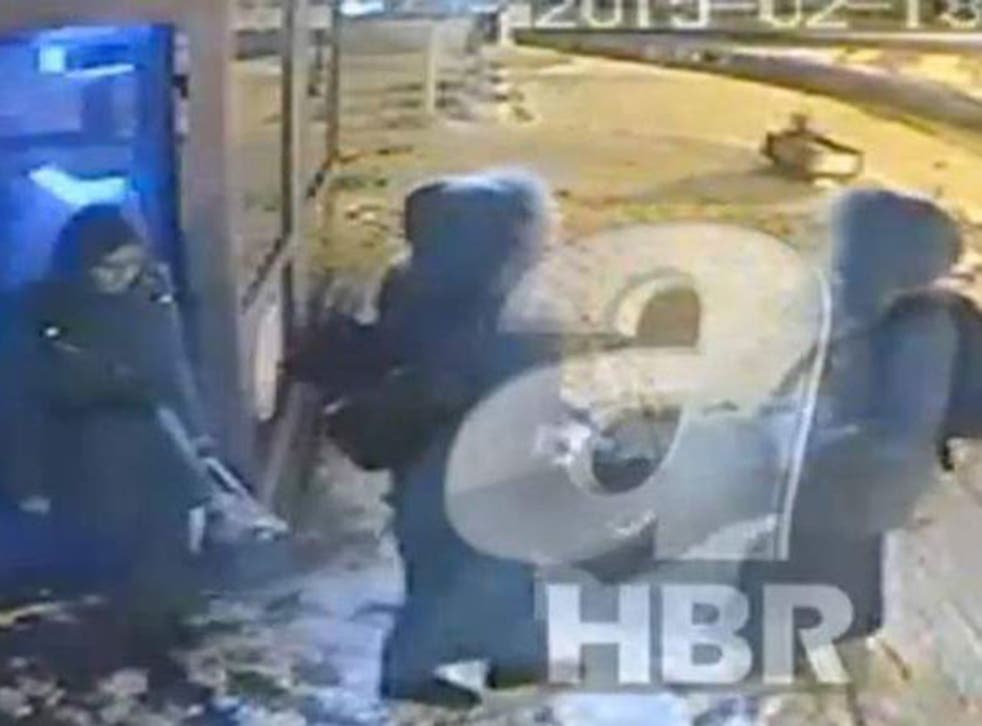 Three British schoolgirls feared to have left the UK with the aim of joining Isis in Syria are believed to have been recorded by CCTV cameras at a bus station in Istanbul.
Police have been trying to track down Shamima Begum, 15, Kadiza Sultana, 16, and 15-year-old Amira Abase, since they left their homes in east London and flew to Turkey.
Scotland Yard said earlier in the week that counter-terrorism officers leading the investigation "now have reason to believe that they are no longer in Turkey and have crossed into Syria".
Footage emerging tonight from a bus terminal in Istanbul appears to show the trio on their journey. The film was recorded overnight on 17 February, the day the girls left the country. It is possibly the first time the girls were caught on CCTV since the images recorded by Gatwick Airport's cameras showed them passing through security gates.
Earlier this week, Mark Keary, the girls' head teacher at Bethnal Green Academy in east London said he was "shocked and saddened" by their disappearance, but stressed police had not found evidence that they had been radicalised at school.
Relatives of the three schoolgirls have already made emotion pleas for them to come home amid fears they may have been recruited by Isis supporters over the internet.
In a message to Shamima Begum, her family said: "We understand that you have strong feelings and want to help those you believe are suffering in Syria. You can help from home. You don't have to put yourself in danger. Please don't cross the border. Please come home to us. Our mum needs you home and is really worried. We are not mad at you. We love you."
The family of Kadiza Sultana added: "In your absence, we, as a family, are feeling completely distressed and cannot make sense of why you left home… we all love you dearly and the last four days have been a complete nightmare not knowing where you are and how you are keeping.
Join our new commenting forum
Join thought-provoking conversations, follow other Independent readers and see their replies