Mo Farah reveals he was detained in 'terror bungle' at US airport
The 29-year-old runner, who was awarded a CBE in the New Year's Honours list, has said he was detained by authorities while entering the US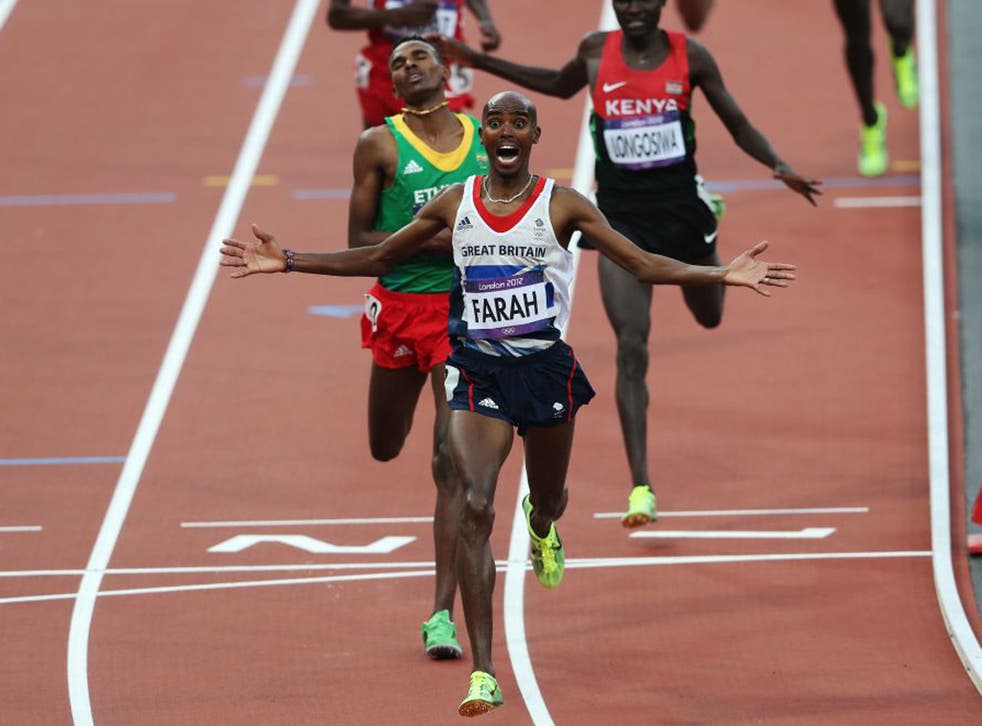 Double Olympic gold medallist Mo Farah has revealed that he was detained by US border guards on suspicion of being a terrorist, despite showing them his two gold medals.
The 29-year-old runner, who was awarded a CBE in the New Year's Honours list, has said he was detained by authorities while entering the country this Christmas.
Farah moved to America last year, but despite his international fame he says he frequently gets stopped at customs because of his Somali origin.
He told the Sun on Sunday: "I couldn't believe it. Because of my Somali origin I get detained every time I come through US customs. This time I even got my medals out to show who I am, but they wouldn't have it."
Farah, who moved to Britain with his father when he was eight, even resorted to showing officials his Olympic medals in an attempt to prove who he was.
The long-distance runner also said he was "blown away" at being made a CBE, but admits that missing out on a podium spot in the BBC's Sports Personality of the Year (SPOTY) was "difficult to get my head around".
The Team GB poster boy was rewarded for his Olympic efforts in the New Year Honours list, announced yesterday.
"I'm blown away. I'm honoured," said Farah.
"For me, 2012 is done and it's time to look ahead. But I'll never forget what everyone in Team GB achieved."
The honour comes after the popular athlete missed out on a top three position in the SPOTY awards earlier this month, despite coming third last year before his wins at the London Games.
He said: "This year I had achieved the most I possibly could and didn't even get third again, let alone a higher spot.
"I mean, there's nothing more I could have done."
He recognised it was "such a strong year" and praised SPOTY winner Sir Bradley Wiggins as a "phenomenal athlete".
Farah, who is married to Tania and has three daughters, dedicated his medals to his twin girls born two weeks after he won his second gold medal in the 5,000 metres.
He added: "It's been a big year. But the best way to end it is with the ones I love."
He said he thinks he has "four or five" years of competition left in him and hopes to take part in the London marathon, possibly in 2014.
Join our new commenting forum
Join thought-provoking conversations, follow other Independent readers and see their replies