Fines for using mobile phone while driving to double
Government hikes penalty points toll to six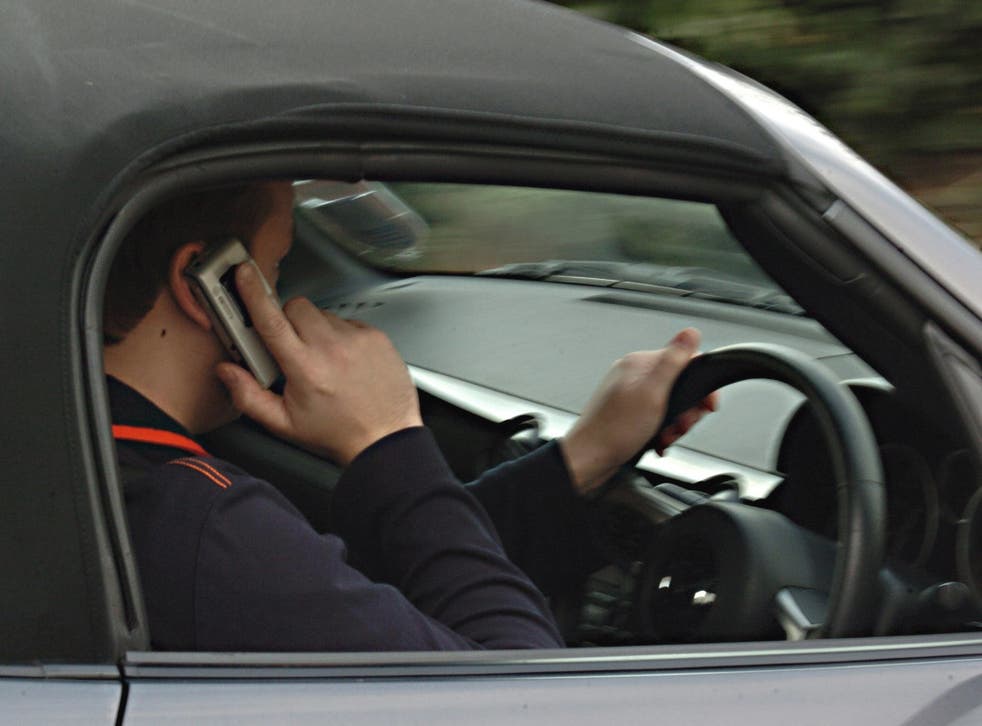 Drivers caught using their mobile phone behind the wheel face tougher penalties from Wednesday.
The fixed penalty for being caught using a handheld phone in the car will double to a £200 fine and six points on your licence from 1 March. First-time offenders will not be allowed to take a remedial training course.
The Department for Transport (DfT) said mobile phone use while driving "has a worse impact on driving ability than being above the drink driving limit" and is introducing its new rules after a consultation last year.
Fines for this offence were first introduced in 2003, at £30. They were doubled in 2007 and drivers falling foul of the law were also given three penalty points. In 2013 the fine went up to £100 but "there has been no sustained reduction in observed mobile phone use over time", according to the DfT.
UK news in pictures

Show all 50
The department said mobile phone use contributed to 21 fatal accidents and 84 serious ones in 2014, and that the figures were likely underestimates — though they represented only 1 and 0.5 per cent, respectively, of crashes.
The new rules will hit new and "vocational" drivers particularly hard. Recently-qualified motorists' licences are revoked when they accumulate six points, and HGV drivers can face the same sanction.
The law - what you need to know
It is illegal to use a hand-held phone or similar device while riding a motorbike or driving, even if you are stopped at the lights or in a queue
The same applies if you are supervising a learner driver
The police can stop you if they think you are distracted, even if your phone or sat-nav is hands-free
Drivers can only use their phones to make emergency calls when it is "unsafe or impractical" to stop, or if they are safely parked
Earlier this year ministers were to meet car manufacturers and mobile companies to discuss a plan to automatically stop phones working in moving cars, making it impossible for drivers to text, call, or send emails at the wheel.
The DfT was reportedly considering implementing new technology that would block phone signal for drivers.
The software would make mobiles virtually useless by disabling any function that requires internet access or connection to a telephone network.
The move came after almost one in three motorists admitted to having used their phone while driving.