Mohammed Omar Bakri Mohammed: British son of hate preacher killed by Isis militants in Syria
Reports suggest he was killed in the Syrian city of Aleppo for 'cursing the Prophet Mohamed'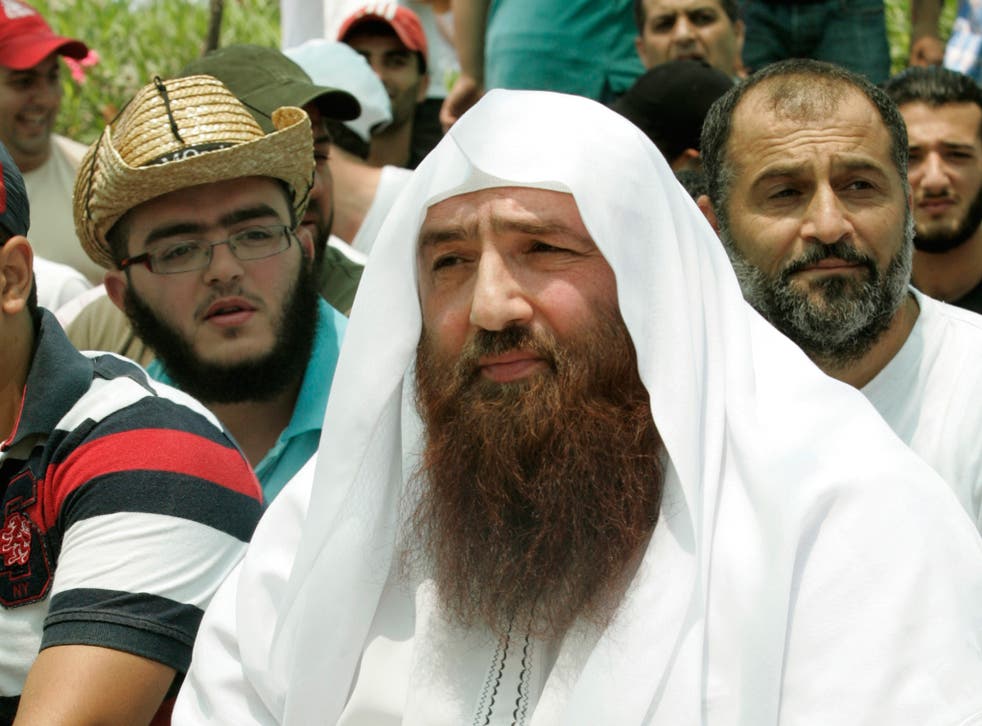 The British son of the hate preacher Omar Bakri Mohammed has reportedly been killed by Isis militants who accused him of insulting Islam.
Mohammed Omar Bakri Mohammed is thought to have been "executed" for apostasy in the Syrian city of Aleppo this week.
Originally from London, he moved to the Lebanese capital Beirut before leaving to fight alongside Isis in Syria more than a year ago.
His father preached a hard-line brand of Islam and founded the al-Muhajiroun network of Islamic extremists in the UK, which was known to support al-Qaeda.
Mohammed Omar Bakri Mohammed's death at the hands of Isis was first reported on 28 October by the Lebanese news service Lebanon24.
Reports suggest he was fighting under the name Abu Ahmed the Lebanese and was killed for "cursing the Prophet Mohamed", a crime punishable by death under sharia.
An Arabic document surfaced, dated 29 August, which purports to highlight a statement released by Isis to announce his death.
Isis deems people with links to the Turkish and Lebanese governments as infidels. His family has refused to confirm or deny his death. They did say that they believe him to have been stationed in the Syrian province of Homs recently.
However, there has been no indication from British security forces that Mohammed Omar Bakri Mohammed is indeed dead, and it has even been suggested that the story might be an attempt by him to return secretly to Lebanon.
His father, who is banned from Britain and left in 2005 following the suicide bombings on the London Underground, is in jail in the Lebanese town of Roumieh.
He was convicted of supporting terrorism after being arrested by Lebanese security forces in 2014. Three days ago he was sentenced to an additional six years behind bars, with hard labour.
Join our new commenting forum
Join thought-provoking conversations, follow other Independent readers and see their replies