The most useful London Underground hack you will ever need
Look for 'wear and tear ' in the yellow line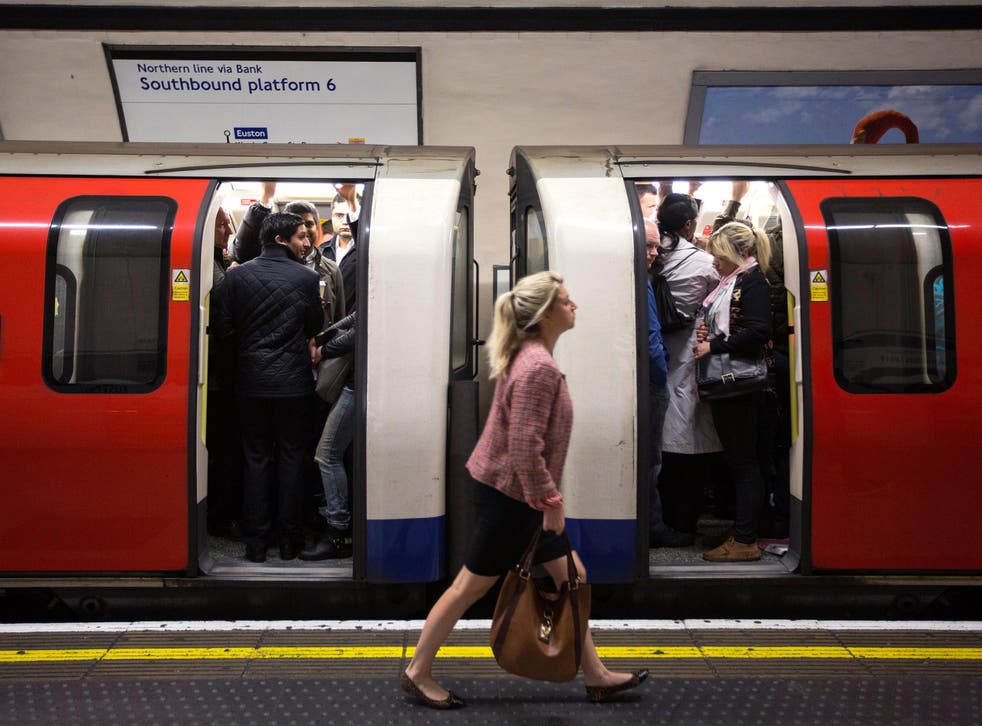 As winter sets in London Underground will face its busiest time of year with customers escaping the cold to embark on their commutes.
Figures released earlier this month found more people are using London Underground than at any point in its 152-year-old history, with close to five million using the Tube on 9 October, and TFL expects records to be broken again before the end of the year.
For those hoping to beat the crowds and gain a rare seat on the bustling service this tip might be the answer.
Martin Strohmeier has developed a theory for recognising where the carriage doors will open in advance, so you can pip the commuter traffic to the post.
In reply to the question "What are some good London Underground hacks?", Mr Strohmeier wrote on Quora that looking for "wear and tear in that yellow line" is a steadfast way to judge where the doors will open.
"One doesn't need a keen eye to spot the dirty, worn parts on the on the line where everybody steps on," says Mr Strohmeier.
"Unless it's freshly painted, this is absolutely reliable (at platforms that use the same type of train at least)."
Other tips posted to the site include James Lancaster's advice to "spot the daily commuter": "Typically the seasoned tube commuter will know where to position themselves to get the door and empty carriage.
"They are usually the ones with the headphones, newspaper, coffee and making no eye contact with anyone/anything."
Timelapse of Oxford Street during tube strike, August 5
James Woolfenden writes: "If it's really busy at your station and you really want a seat (and you're going a way on the tube) - take the tube one stop the other way and catch it back. Works wonders at very crowded stations - eg Canary Wharf."
Join our new commenting forum
Join thought-provoking conversations, follow other Independent readers and see their replies