Mother of autistic man who drowned in NHS care wants new rights for people with autism and learning disabilities
Connor Sparrowhawk was found dead in a bath at an NHS assessment and treatment unit in Oxfordshire in 2013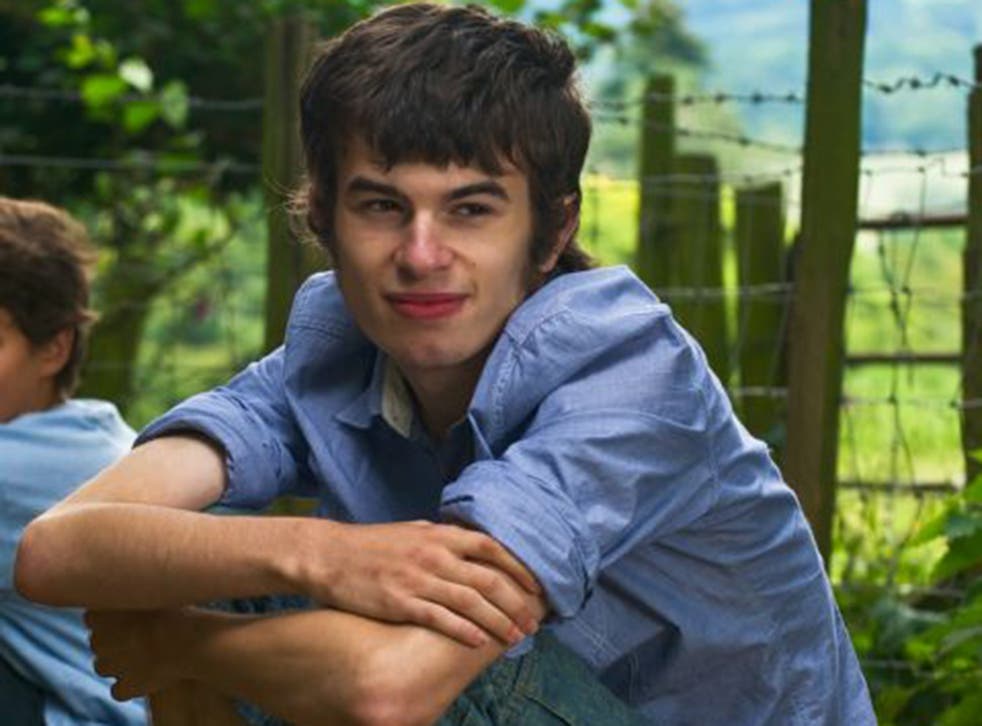 New rights for people with autism and learning disabilities must be enshrined in law, the mother of an 18-year-old man who died in NHS care has said, ahead of an inquest into his death.
Connor Sparrowhawk, who was autistic and had epilepsy, was found drowned in a bath at an NHS assessment and treatment unit in Oxfordshire in July 2013, after being left unattended.
Despite an independent inquiry in 2014 finding that Connor's death had been preventable, that his epilepsy was not monitored, that there was no adequate supervision for residents when bathing, and that the family were granted no involvement in his care, no one has yet been held accountable.
Connor's mother is Dr Sara Ryan, a senior health and disability researcher at Oxford University. She has been campaigning since his death for a change in the law to guarantee new rights for people with learning disabilities and autism, and their families, to have a say in where and how they receive care.
A draft Bill, dubbed the LB Bill, for Connor's nickname Laughing Boy, has been backed by leading charities and Norman Lamb, the former care minister. Key elements of the Bill were included in a government Green Paper, submitted shortly before the election, that could pave the way for major reform.
Slade House, the unit where Connor had been living for 107 days before his death, has since been shut down, following a damning report by the Care Quality Commission. Meanwhile the trust which managed it, Southern Health NHS Foundation Trust, is subject to an inquiry into a number of deaths of people with learning disabilities and mental health problems between April 2011 and March 2015.
The inquiry, launched by NHS England after contact with Connor's family and others, is expected to report next month.
Health news: in pictures

Show all 104
Connor was moved into Slade House in March 2013, five months after his 18th birthday. A post-mortem showed that Connor died from drowning, probably after suffering an epileptic seizure. Dr Ryan told The Independent on Sunday that the family's attempts to inform the trust that Connor was having epileptic seizures were ignored. "He should never have been left unsupervised in the bath. It's the first rule with epilepsy," she said.
"Once young people reach 18, authorities say they are adults and families get distanced and have no say in what's going on, and are often treated as the enemy. The Bill calls for checks and balances on this."
The case has renewed calls for NHS England to accelerate plans to shut down inpatient units and deliver care for people with learning disabilities, autism and other conditions in their own homes. The closure programme, launched in the wake of the Winterbourne View abuse scandal, has reduced the number of people living in such institutions, but progress has been slow. As of May this year, 2,475 people were still in inpatient care.
Mr Lamb, the Liberal Democrat MP for North Norfolk, who served as care minister in the coalition government, said one key reform must be a right to independent living, along with a statutory right for people with learning disabilities, autism and other conditions, as well as their families, to have a say in their care.
"Depressingly all too often, my experience has been that people are treated as second-class citizens," he said. "They experience the horror of being ignored by the system. This is a system funded by public money. Nowadays there are lots of examples of good practice, but too many examples of horrific practice. I've heard too many testimonies from families that were really shocking."
Dan Scorer, the head of policy at Mencap, said that since the Winterbourne View scandal in 2011, the disability charity had been contacted by numerous families who felt they were not properly involved in decisions about their loved ones' care.
"Families have vital knowledge that professionals should seek out and act on. Failure to do so is leading to people not getting the right support, which can have extremely serious consequences," he said.
Dr Ryan said Connor had been the victim of a "lack of humanity" on the part of care services.
"We're trying to change that and say that Connor and people like Connor are humans and should be treated as such. This lack of humanity is leading to terrible treatment, cruelty, abuse and neglect," she said.
A spokesman for the Southern Health trust said: "We are deeply sorry that Connor died in our care. We fully accept the findings of the independent investigation that we commissioned into Connor's death and accept his death was preventable. We have already made many changes as a result of the investigation which took place. We will look to the forthcoming inquest into Connor's death as an opportunity to identify any additional learning for the trust.
"We support any campaign which seeks to improve understanding of health policymakers and those who commission and provide these services, to recognise the rights of people with a learning disability and increase the resources dedicated to their care.
Join our new commenting forum
Join thought-provoking conversations, follow other Independent readers and see their replies