Motorists taunt suicidal woman on bridge and tell her to 'get on with it'
One driver suggested to Surrey Police that they shoot the suicidal woman so that the motorway could be reopened
Siobhan Fenton
Sunday 05 July 2015 12:15 Comments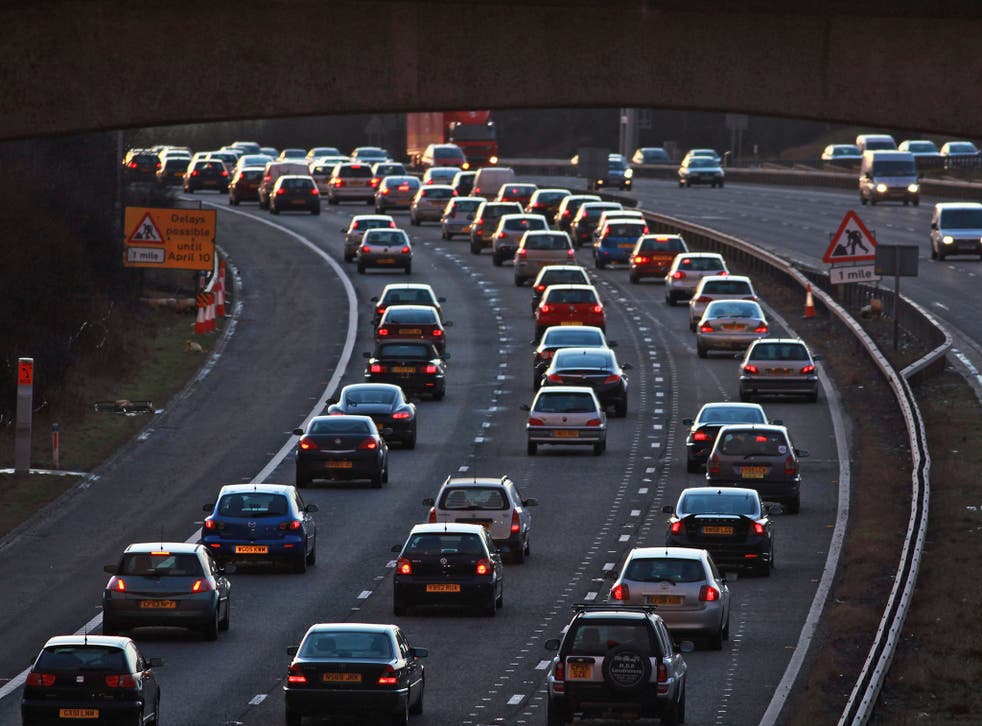 Motorists stuck in traffic taunted a distressed woman as police tried to talk her down from a bridge.
The M3 at Sunbury, Surrey was closed for more than two hours yesterday whilst emergency teams tended to the woman who was in distress.
Whilst Surrey Police were at the scene, one Twitter user tweeted the force's online account: "Tell her to get on with it. Bloody ruining everyone's weekend. Sat in this for an hour and a half now."
Another person suggested that police shoot the suicidal woman with a rubber bullet: "To the person causing traffic jam on the M3/ A31, you selfish, selfish tw*t.
"Surrey police, can't you rubber bullet the jumper on M3/ A316 and get the traffic moving? Or get net ready and charge her? Ridiculous."
Surrey Police say that the woman was helped to safety and detained under the Mental Health Act.
Inspector Julie Hillman criticised motorists who had mocked the woman. She said: "Having members of the public taunt somebody who is clearly in a distressed state as we did earlier today is completely unacceptable.
"I hope the public understand why it was necessary for us to close the road as doing so helped save the woman's life.
"I appreciate that being stuck in traffic is the last thing that people want to be doing, especially when the weather is hot, but on this occasion it was completely necessary to ensure officers saw this woman to safety."
Anyone in need of confidential support can contact the Samaritans in the UK 24 hours a day on 08457 90 90 90.
Additional reporting by PA
Register for free to continue reading
Registration is a free and easy way to support our truly independent journalism
By registering, you will also enjoy limited access to Premium articles, exclusive newsletters, commenting, and virtual events with our leading journalists
Already have an account? sign in
Join our new commenting forum
Join thought-provoking conversations, follow other Independent readers and see their replies