Mystery man who gave mum heart-warming note on train 'wanted to put a smile on her face'
Ken Saunders, 50, praised Sammie Welch's parenting skills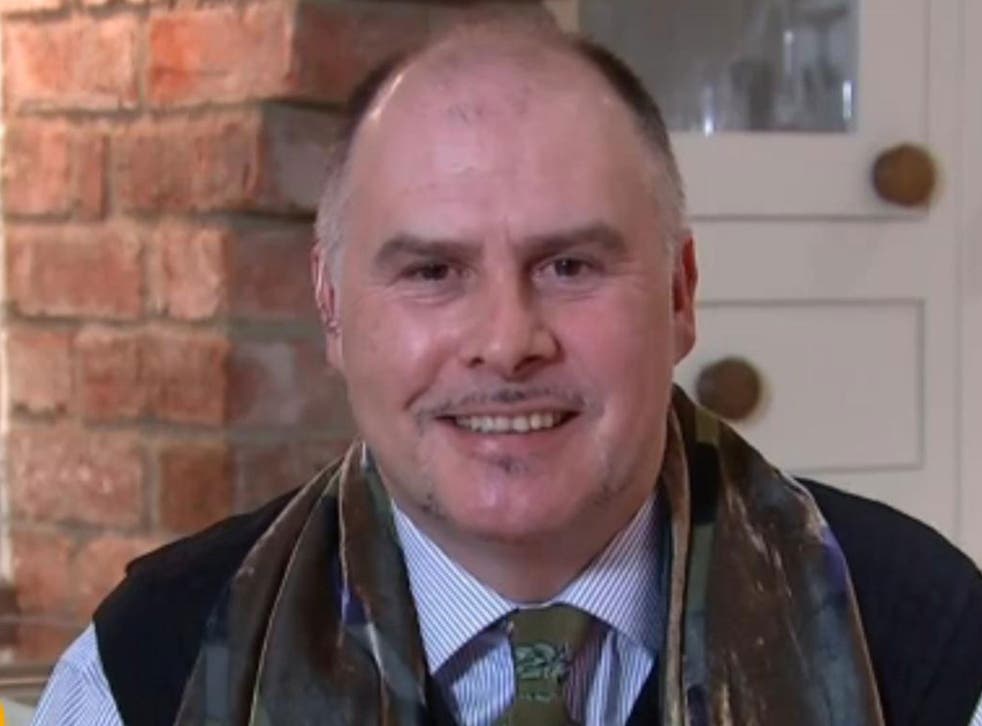 The mystery train passenger who handed a young mother a heart-warming note praising her parenting skills along with a £5 note has been revealed.
Ken Saunders, 50, said he just wanted to tell Sammie Welch "what a great mum she is" and put a smile on her face.
He certainly succeeded last Thursday, causing the 23-year-old to start a campaign to find the kind stranger on social media to thank him personally.
She was travelling on a First Great Western train from Birmingham to Plymouth with her three-year-old son, Rylan, when he handed her the note and money saying they fell out of her handbag as he got off at Bristol.
It said: "Have a drink on me, you're a credit to your generation, polite and teaching the little boy good manners.
"P.S. I have a daughter your age, someone did the same for her once. Hope when she has children she is as good a mother as you."
It was signed simply "man on train at table with glasses and hat".
Ms Welch said she did not realise what it was at first but was touched by the message, not knowing that Mr Saunders was watching her reaction on the platform.
"I honestly couldn't believe it because I genuinely thought it was something that had fallen out my bag so I held it and said thank you, then looked at it and looked at the guy next to me, as if to say: 'Are you reading what I'm reading?'" she said.
"I couldn't believe it, it was very overwhelming."
The pair were reunited today in a video call on ITV's Good Morning Britain today.
Ms Welch thanked her fellow passenger, saying she did not think he realised the "amazing" impact he had.
"I just wanted to put a smile on your face. It's overwhelming really, I didn't think it would have this effect," said Mr Saunders.
He only realised his act of kindness had become national news when he opened Monday's newspapers at home in Brinkworth, Wiltshire, to see the story.
Mr Saunders said he was struck by Miss Welch's politeness, playing with her son and telling him to cover his mouth while coughing and say "pardon" instead of "what".
Heartwarming news stories from around the world

Show all 30
"I just thought it was wonderful. Youngsters today are much maligned and I thought, here's a great role model, a great mother and this is lovely," he added.
"As I got towards Bristol and took my train ticket out, there was a five pound note there and a scrap of paper.
"As a spur of the moment thing I just thought I'm going to tell her what a great mum she is and hopefully put a smile on her face."
Join our new commenting forum
Join thought-provoking conversations, follow other Independent readers and see their replies