National Union of Teachers votes for strike ballot over academies plans
Teachers have criticised Government plans to increase the number of academies, arguing that there is no evidence that the move will improve teaching standards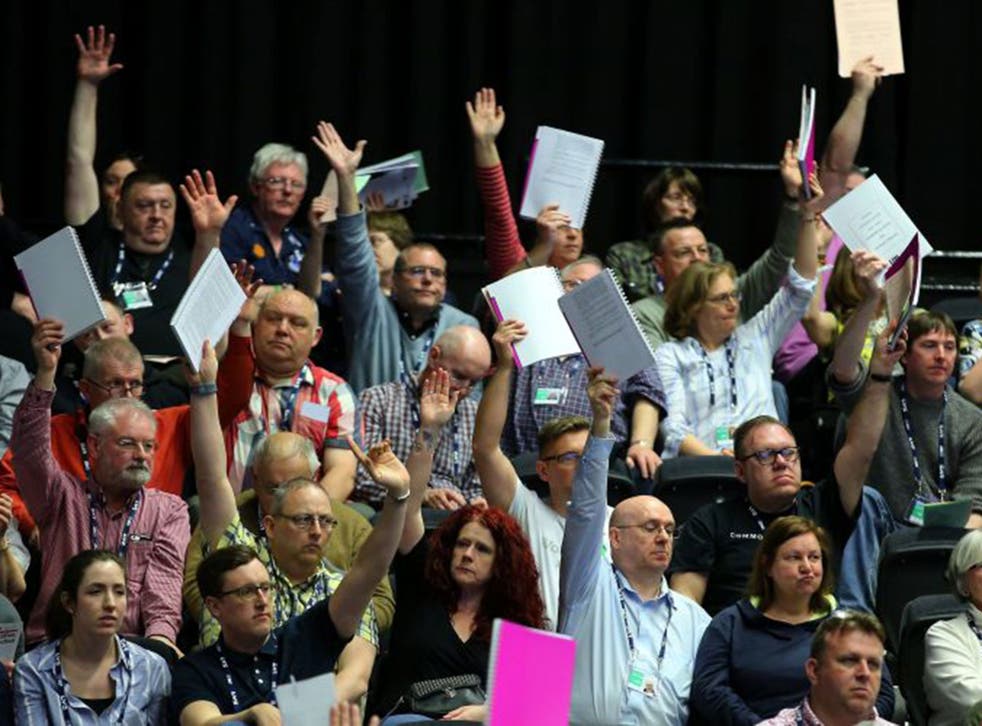 Teachers will ballot for strike action after outright rejecting the Government's controversial academies plan.
Members of the National Union of Teachers (NUT), meeting at their annual conference in Brighton, voted overwhelmingly against what they consider to be the privatisation of the education system.
NUT executive member Ian Murch said the measures would see "schools stolen from their local communities".
He said: "We will stand up for pupils, for patients and for teachers, and we will lead the campaign for sanity. We will fight the forced academisation of our schools.
"We will fight for what is right and we will fight until we win."
Members voted against the Government's education white paper, and also agreed an amendment to ballot for strike action.
This is likely to include proposals for a one-day strike in the summer, as well as potential for further strikes, should members agree.
Earlier today, Education Secretary Nicky Morgan addressed the NASUWT conference in Birmingham, telling delegate that plans for academies would not be stopped. She said: "I want to be clear there will be no pulling back from that vision, there is no reverse gear when it comes to our education reforms. There isn't another government just around the corner, to be frank. Teaching unions have a choice- spend the next four years doing battle with us and doing down the profession they represent in the process, or stepping up, seizing the opportunities and promise offered by the white paper and helping us to shape the future of the education system."
Join our new commenting forum
Join thought-provoking conversations, follow other Independent readers and see their replies