Neighbour complains after mistaking EU flag for 'Arabic flag'
"I just laughed. It was crazy," said the man who put up the flag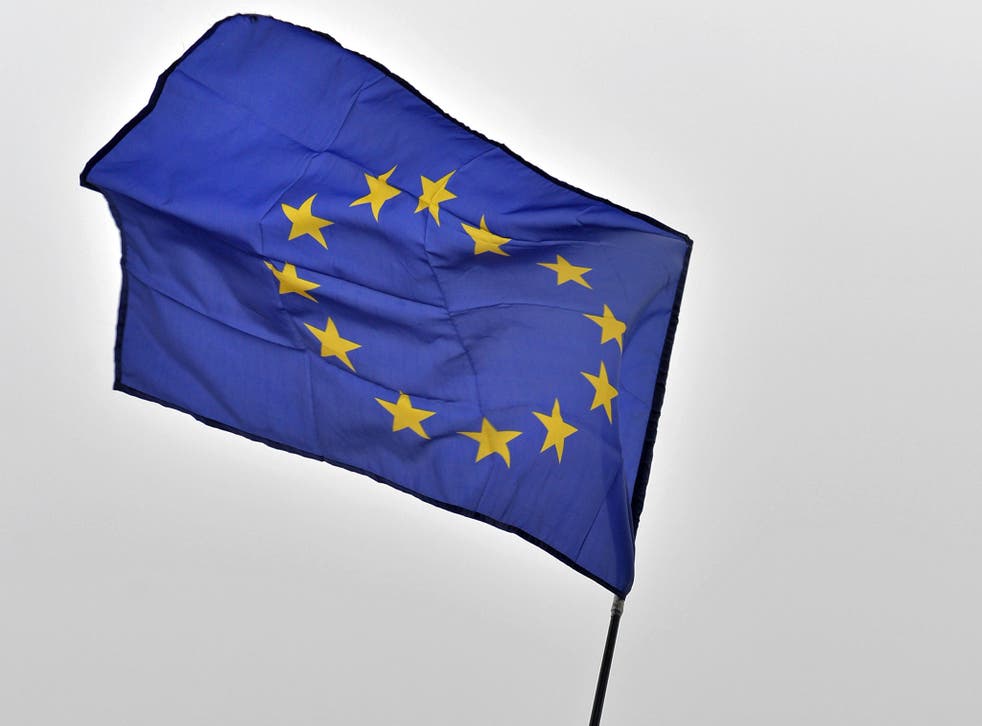 Police were called to investigate an EU flag flying in a Northern Irish town, after a resident reportedly mistook the well-known emblem for an "Arabic flag".
The flag was flying in celebration of the Ryder Cup outside a house in Holywood – the hometown of golfer Rory McIlrory who went on to help Europe win the trophy.
The owner of the house was stunned when two police officers knocked on his door on Sunday morning, BBC News reported.
He posted on Facebook: "Right in shock here. Had a Ryder Cup party yesterday and just had the police round.
"Apparently person who complained thought it was an Arabic flag."
In a statement, the Police Service of Norther Ireland confirmed the incident.
"Police in Holywood attended an address in the Woodlands area yesterday following the report from a member of the public that a flag they believed to be offensive had been erected," the statement read, adding: "Police attended and no offence was detected."
The man told BBC News: "I was tidying up on Sunday morning and two police officers arrived. They didn't seem to know what the flag was themselves.
"I said 'it is a European Union flag for the Ryder Cup.
"They said there'd been a complaint about it being some sort of Arabic flag.
"I just laughed. In the end they were laughing too. It was crazy."
Local Alliance Party councillor Andrew Muir told the broadcaster: "In some ways you couldn't make it up.
"It's rather depressing that we would be focused upon flags. People are entitled to fly whatever legal flag they want from their house and in Northern Ireland we need to be able to celebrate our success and the European flag is an open, inclusive symbol of Europe coming together."
Join our new commenting forum
Join thought-provoking conversations, follow other Independent readers and see their replies