'Neknomination': Isaac Richardson is first Briton to die from online drinking craze
The 20-year-old said he wanted to 'outdo' everyone before drinking deadly cocktail of wine, whisky, vodka and lager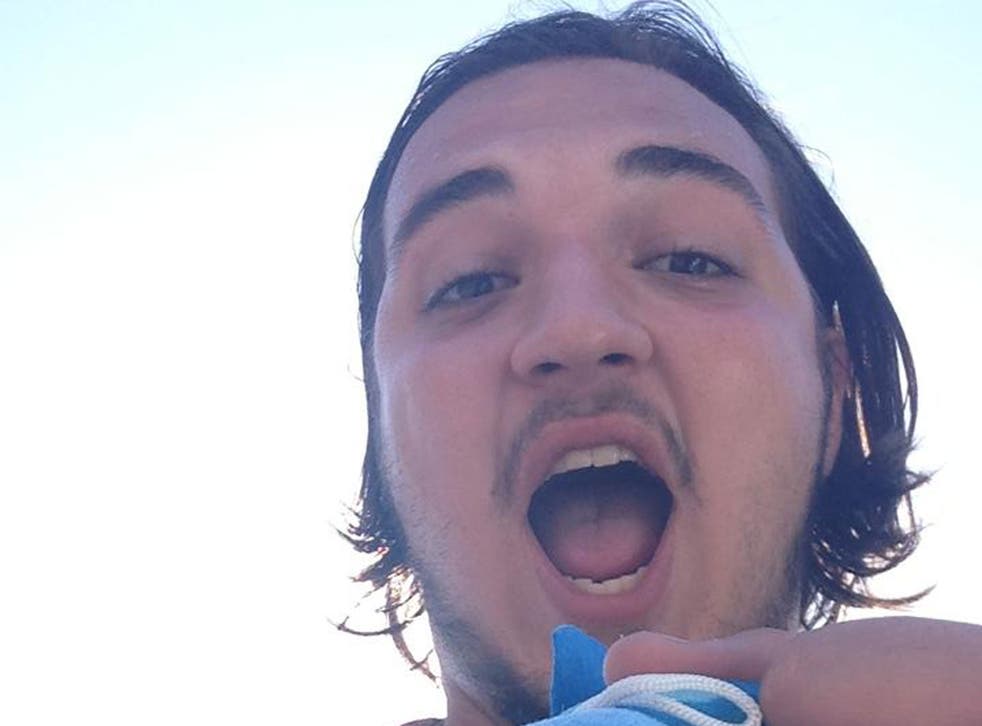 A former grammar school student has become the first Briton to die as a result of accepting a 'Neknomination' dare.
Isaac Richardson, 20, told his friend he would "outdo" previous competitors in the controversial drinking game, before downing a lethal cocktail of wine, whisky, vodka, and lager, at O'Connor's backpacker hostel in Woolwich, south-east London in the early hours of Sunday morning.
After going to the bathroom to vomit, he was unconscious within two minutes, and was taken to hospital where he died in on Saturday morning, the Daily Mail reported.
"They did their best but he was dead," 35-year-old Tobi Obiwale, an employee at the hostel, told the Daily Mail.
Following reports of Mr Richardson's death, it emerged that police were investigating whether a Welsh man may have also died as a result of the game over the weekend.
Mr Richardson, a hotel receptionist, is one of thousands of Britons to reportedly take part in the game of dares that originated in Australia, and has since spread across the world via the internet.
Those who take part are expected to complete a dare after drinking. It appears Mr Richardson's challenge was to drink the dangerous alcoholic concoction.
The most controversial internet crazes

Show all 7
The game has quickly become increasingly dangerous, as 'contestants' film and post their challenges on social media websites, raising the stakes with each new challenge.
The incident follows two deaths in Ireland that were linked to the game in January.
The 20-year-old from Colchester, Essex, who attended the prestigious Colchester Royal Grammar School, was working part-time as a receptionist to pay for his accommodation at the £12.50-a-night hostel. He was drinking in the pub below with his friend, 30-year-old Daniel Lee, before he died.
Mr Lee told the newspaper: "He was telling me that he was Neknominated and I'd never heard of it. He said he'd been given a dare to drink something messed up.
"He told me other people were putting Listerine and toothpaste into their drinks but he said he just wanted to mix loads of alcohol and down it.
"He said, 'I want to outdo people; I want to do something that nobody has ever done'."
Mr Lee said his friend then returned to the hostel to complete the challenge with some friends, but when Mr Lee went to meet them, Mr Richardson was on the ground.
"The paramedics were trying to revive him but he was dead. He wasn't moving, I knew he was dead," he said.
According to Mr Obiwale, he filmed Mr Richardson so he could upload his challenge onto Facebook.
Mr Richardson drank a 1.5 litre mixture consisting of a whole bottle of white wine with a small bottle of vodka, a quart of whisky and a can of lager.
"I filmed him and he introduced himself saying, "I'm Isaac, I'm going to down this pitcher of vodka, wine, whisky and lager," Mr Obiwale said after the incident.
His mother said that she did not want to comment on his death, but did say that it was the "worst day of her life".
Join our new commenting forum
Join thought-provoking conversations, follow other Independent readers and see their replies