New advice on treating a choking baby given to parents by St John Ambulance, Red Cross and St Andrew's First Aid
The guidance comes after almost half of parents admitted they did not know how to help a choking child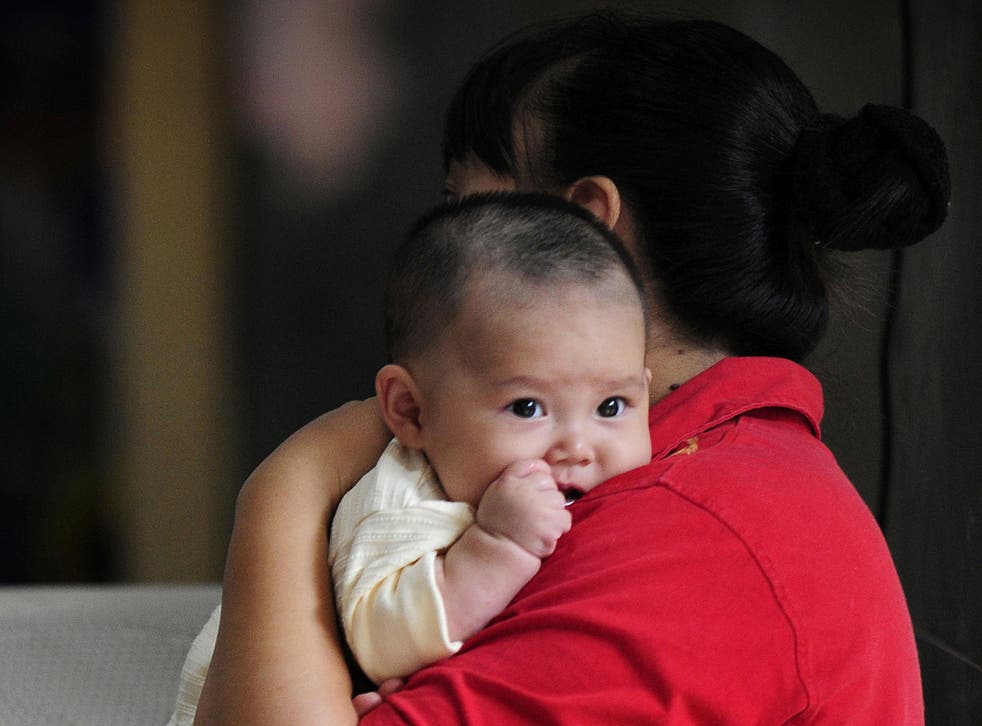 First aid charities St John Ambulance, the British Red Cross and St Andrew's First Aid have issued new advice to parents on how to treat a choking baby after research showed that many did not know what to do.
Parents were previously advised to place the infant face down along their arm, but this the new guidance states babies should be placed face down along the thigh.
The charities agree that this change offers better support to the baby while the parent or carer strongly pats the baby's back.
Clive James, training officer at St John Ambulance, said: "If an infant is choking then, in the first instance, they should be laid face down along your thigh and supported by your arm, give them five back blows between the shoulder blades with your heel of your hand.
"Check their mouth for any obstruction. If there is still a blockage then turn the infant onto their back and give up to five chest thrusts.
"Use two fingers, push inwards and upwards against their breastbone. If the obstruction does not clear after three cycles of back blows and chest thrusts, call for an ambulance and continue until help arrives.
"This is one of the major changes covered in the new first aid manual. We recommend every household has one so they have information to hand in case of an emergency," he added.
The change in advice, to be officially announced on 3 March, comes as a survey of 1,000 parents of under-fives found more a third have seen their child choke.
However, half of these parents admitted they did not know the correct procedure for helping their child, or ways to clear the obstruction.
47 per cent of parents admitted avoiding giving their child certain foods for fear they might choke, and more than half disagreed with the statement "l let my child eat anything and don't worry about it".
The poll found only 9 per cent of parents would feel very confident administrating first aid if their child or another youngster started choking, while 16% said they would not be confident at all.
Andrew New, speaking on behalf of all three charities, said: "Treating a child for choking is easy when you know how. The new manual contains the latest guidance on choking and other procedures and is a must for every home."
Additional reporting by PA
Join our new commenting forum
Join thought-provoking conversations, follow other Independent readers and see their replies