'The new face of poverty is young, working and renting', says Joseph Rowntree Foundation chief executive
Julia Unwin: 'I don't think the government have grasped the precariousness of modern life'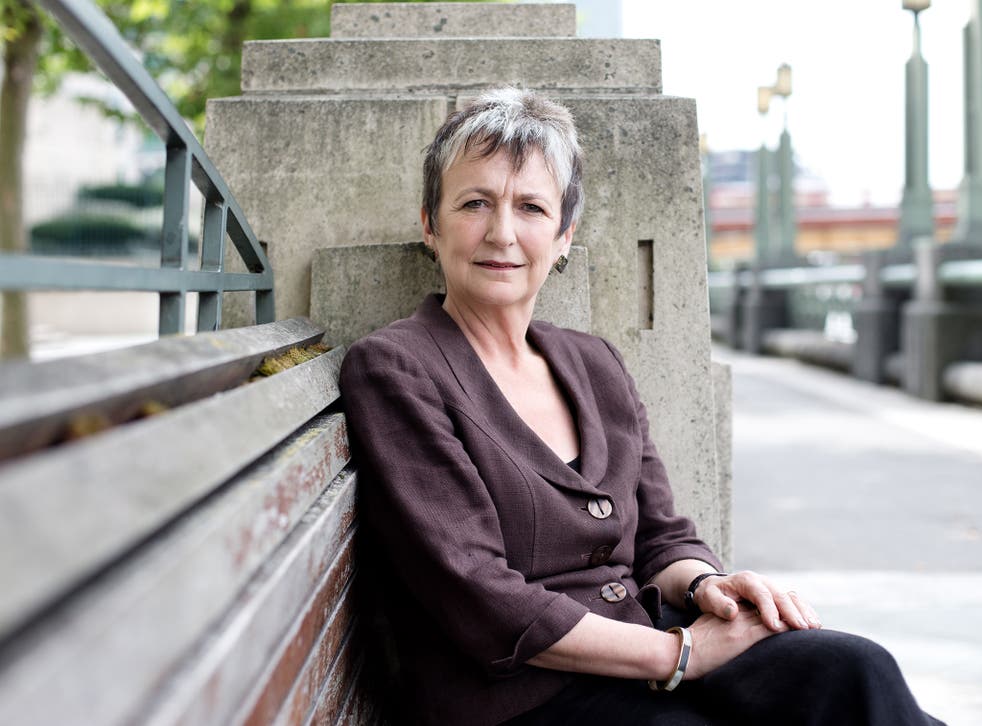 If the opposition parties are in flux, who will keep the Government honest? With deep pockets and big ideas, an organisation like the Joseph Rowntree Foundation has a busy few years ahead – especially as the one-nation Tories try to present themselves as the party of working Britain.
"I don't think they have grasped the precariousness of modern life," says Julia Unwin, JRF's chief executive. Still, in making a "national living wage" the centrepiece of his post-election Budget, George Osborne has clearly tuned in to the themes of improving society and living standards that the 111-year body focuses on. "I thought it was fantastic that he had got the message about in-work poverty," she adds. "The new face of poverty is young and it's working and it's renting."
JRF could be judged a victim of its own success. As a partner in the Living Wage Foundation, it sets, for accredited employers, £7.85 an hour compared to Osborne's £7.20 from April (rising to £9 by 2020) .
"I guess if imitation is the most sincere form of flattery it is great that he is using the term living wage but actually the calculations for the living wage assume a level of government subsidy as well, they assume continuing tax credits," Unwin says.
While applauding the Government's focus on higher wages, she believes the "aspiration to move in the way that he has suggested by 2020 is too slow and to do it at same time as taking tax credits out will leave many households worse off". As for the Living Wage Foundation, it may have to think what it calls itself.
"I think what the Chancellor has done is introduce a new minimum wage, that is really what this is going to become."
Such confusion is nothing new for JRF, one of four organisations based in York that take the name of the Quaker, chocolate tycoon and philanthropist who built homes for his workers. Unwin runs two of them. JRF has a £300m financial endowment that allows it to spend £10m a year on social-policy research and campaigning. Its housing trust owns 2,500 homes in and around York valued at £500m. The other two are separate. Rowntree's reform trust, which aims to correct imbalances of political power, has supported the Liberal Democrats, while his charitable trust addresses the causes of conflict.
The fact they all have the same name "gives us huge sorts of headaches and huge advantages," says Unwin, 59. Rowntree was a "far-sighted radical capitalist who saw a new way of doing things" but "he didn't foresee Twitter muddling our names up".
What he did leave, writing in his founder's memorandum that "time makes ancient goods uncouth", is leeway for Unwin, boss for the past eight years, to move with the times. So on issues such as whether the UK would be better off with a smaller welfare bill, her answer is not black and white. "I don't think smaller or bigger is helpful," she says. "I think we need a new Beveridge settlement and a new understanding of what is the relationship between the market, the state and the individual.
"The labour market we have now is deeply insecure and it is part-time. People go in and out of work, never out of poverty, using a mixture of benefits and tax credits to keep going. We have to decide as a country what sort of support we want to offer people who are subject to those headwinds of globalisation."
Early next year, JRF will publish a comprehensive approach to poverty, not just viewed through the prism of welfare. It will consider the type of employment that must be created to erase the statistic that four out of five people who enter work after having been unemployed are still among the low-paid a decade later.
Housing is another of her hot topics, and not just because her housing trust is close to completing a project that adds 500 new homes to alleviate York's property shortage. She is concerned the Right to Buy scheme will wind back the clock for the housing association movement. Unwin forecasts more homes built further from the cities in which they are needed – and a glut of privately rented houses.
"What I am intrigued by is the notion that the same party that created a new, revolutionary model of housing in the Eighties is now selling that off. I think that is another short-term response. Where will the children live?"
But her biggest beef is that not only did the Government announce plans to scrap the legally binding 2020 target for ending child poverty, but ministers scrapped the measurement of it too. "When you stop having a line of understanding how can you ever intervene? You have to know how people are living. We rely on government to collect information because that is part of good stewardship – to understand your population."
Unwin is the first to admit that her own childhood was far from tough. Educated at a boarding school in East Sussex, she "saw things that I thought were wrong at a young age". Her mother arrived in England as a refugee from Nazi Germany so she champions the UK's "great and glorious tradition of welcoming refugees – it is one we lose at our peril because actually we are a better country for it".
Going to university in Liverpool opened her eyes to the world: "It was a shock seeing the levels of poverty when I first went there in 1973." It might explain why she stayed in the city after graduating to work in the voluntary service. From there, she navigated a series of roles in the voluntary sector: housing, refugees, consumer rights and food standards. Back to politics, and Unwin fails to give Jeremy Corbyn's Labour leadership an unmitigated thumbs-up either.
"I suppose what I look for in politicians is a seriousness of intent and a proper analysis. I get depressed when I hear about renationalising the railways and going back to the period before because I don't think it is grasping how rapidly the world has changed."
Julia Unwin Profile
Education: St Leonards Mayfield boarding school in East Sussex; Liverpool University (BA History), London School of Economics (MSc Social Policy and Planning).
Career so far: Joined Liverpool Council for Voluntary Service as a field worker in 1978, then community liaison officer for London Borough of Southwark. Homeless Network director in 1986, Refugee Council chair in 1995. Became a Charity Commissioner in 1998, then board member of the Housing Corporation and National Consumer Council and from 2003 deputy chair of the Food Standards Agency. Chief executive of Joseph Rowntree Foundation and Joseph Rowntree Housing Trust since 2007.
Personal: Lives in York with her husband, who runs an arts industry magazine. Two daughters aged 23 and 20 who are studying in Bristol and Norwich. Relaxes by walking, reading and going to the cinema.
Join our new commenting forum
Join thought-provoking conversations, follow other Independent readers and see their replies