New five pound notes donated to charity as part of fundraising campaign
'They say you can do a lot with the new plastic fivers. How about donating it to charity?'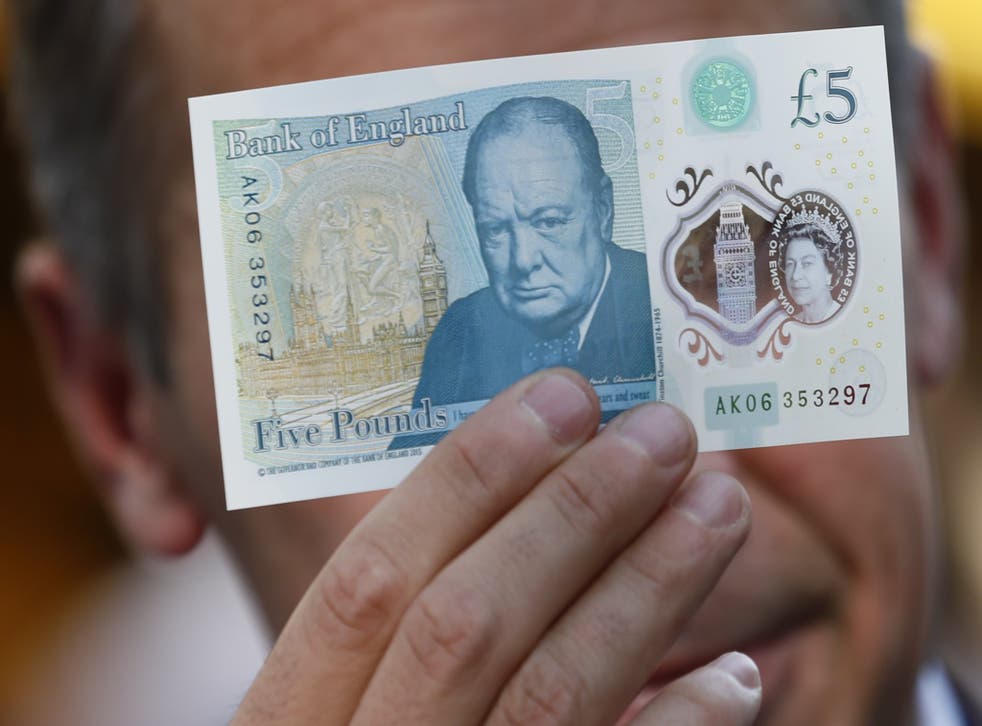 People are donating their first plastic £5 notes to charity as part of a social media campaign.
After the new polymer fivers went into circulation last week, fundraiser John Thompson came up with the idea to encourage people to donate their first one to charity and to spread the word on social media.
Mr Thompson, who first shared the idea, said: "It took off over the weekend, proving fundraising is a 24/7/365 commitment."
The corporate fundraising consultant and recruiter started a poll on Twitter, and said: "I'll donate the first new five pound note I get to a charity. Will you?"
UK news in pictures

Show all 50
The Institute of Fundraising, the professional membership body for UK fundraisers, then championed the campaign using the hashtags #givefive and #firstfiver, helping it to go viral.
In a tweet on Saturday, it said: "They say you can do a lot with the new plastic fivers. How about donating it to charity?"
Since then, charities have used the hashtags to appeal for donations, while social media users have shared which charity they are donating to, as well as photos of their banknotes.
Nicola Tallett tweeted: "Loving the idea to #givefive with my #firstfiver. Now the pleasure of choosing which deserving charities?"
Caroline Danks wrote: "Pledged my #firstfiver to FarmAfrica and here it is! Had to give it to babysitter though so will send another."
People have also praised the campaign and shared how they have made their donation - including by handing cash in to a charity shop or donating online.
Ceri Edwards, director of policy at the Institute of Fundraising, said: "Sometimes a simple idea shared at the right time can make a world of difference.
"This shows how inspired people can be from giving a donation to a cause they support."
The new £5 note features Sir Winston Churchill and can survive a spin in the washing machine.
The Bank of England said the new fivers are cleaner, safer and stronger than paper notes, lasting around five years longer.
Press Association
Join our new commenting forum
Join thought-provoking conversations, follow other Independent readers and see their replies