New hope for Pakistani girl shot by Taliban as father is offered UK job
Malala Yousafzai's father's new role will allow family to remain in Britain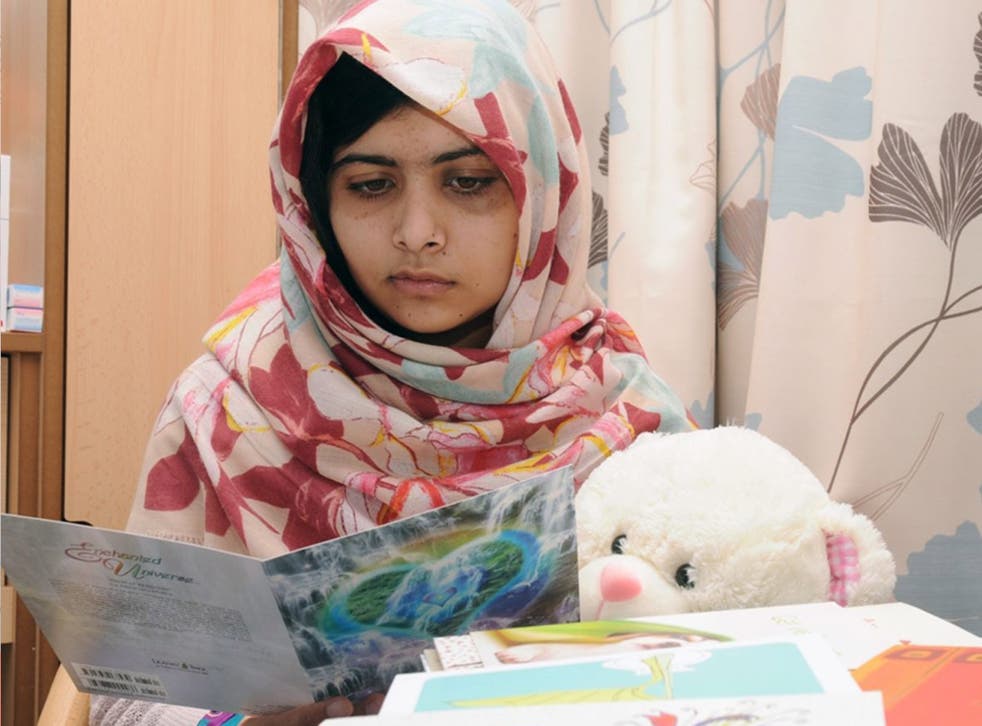 The 15-year-old Pakistani girl who was shot by the Taliban last year for "promoting secularism" is likely to remain in Britain for at least three years after her father was given a job in Birmingham.
Malala Yousafzai's father, Ziauddin, has been appointed as an education attaché at the Consulate of Pakistan in Birmingham, the Pakistani government announced today.
It means that the family will be granted the ability to remain in Britain, despite original suggestions that the teenager would return to her home country after she had recovered. Malala, a campaigner for women's rights in Pakistan, was flown to Birmingham last October after being shot in the head by the Taliban in the Swat Valley.
Officials said that Mr Yousafzai's contract as the head of Mission in the education section would last for three years and could be extended for up to two further years. It means Malala is almost certainly likely to remain in Britain.
Malala became a well-known campaigner when she kept a diary for the BBC after the Taliban seized control of the Swat Valley in late 2007. In it she championed the cause of education for girls – something that local rulers had banned. Originally writing anonymously, her identity became known as she scooped a number of prizes including Pakistan's National Youth Peace Prize.
The Taliban originally claimed that it had targeted the teenager because of her role as a champion of children's education and because of her "Western" views. But while it claimed it cited Islamic justification for such an assault, the incident triggered deep revulsion in Pakistan that quickly spread worldwide.
Last December, the Pakistani President, Asif Ali Zardari, visited Malala at Birmingham's Queen Elizabeth Hospital . He said that he had assured Mr Yousafzai that his government would meet all the expenses of Malala's treatment and the needs of the family while they were in the UK.
Former Prime Minister Gordon Brown, now the United Nations Special Envoy for Global Education, launched a petition in Malala's name calling for Pakistan to guarantee a school education for every girl and for every school-age child to be in education by 2015. In a sign of her reach, the 15-year-old made the shortlist for Time magazine's "Person of the Year" for 2012.
But within the Swat Valley the public reaction may be more muted. Attempts to rename a college in Malala's honour were dropped last month, amid fears that the link would put the lives of other students at risk. Nearly 2,000 students at the Saidu Sharif Degree College for Girls protested over the decision to rename the establishment in November. Such was the level of anger and fear that officials were obliged to close the school a week early, ahead of the winter holidays.
Join our new commenting forum
Join thought-provoking conversations, follow other Independent readers and see their replies