New inquest ordered into Deepcut soldier Private Cheryl James' death in 1995
High Court judges agreed that there was 'an insufficiency of inquiry' at the 1995 inquest and quashed its open verdict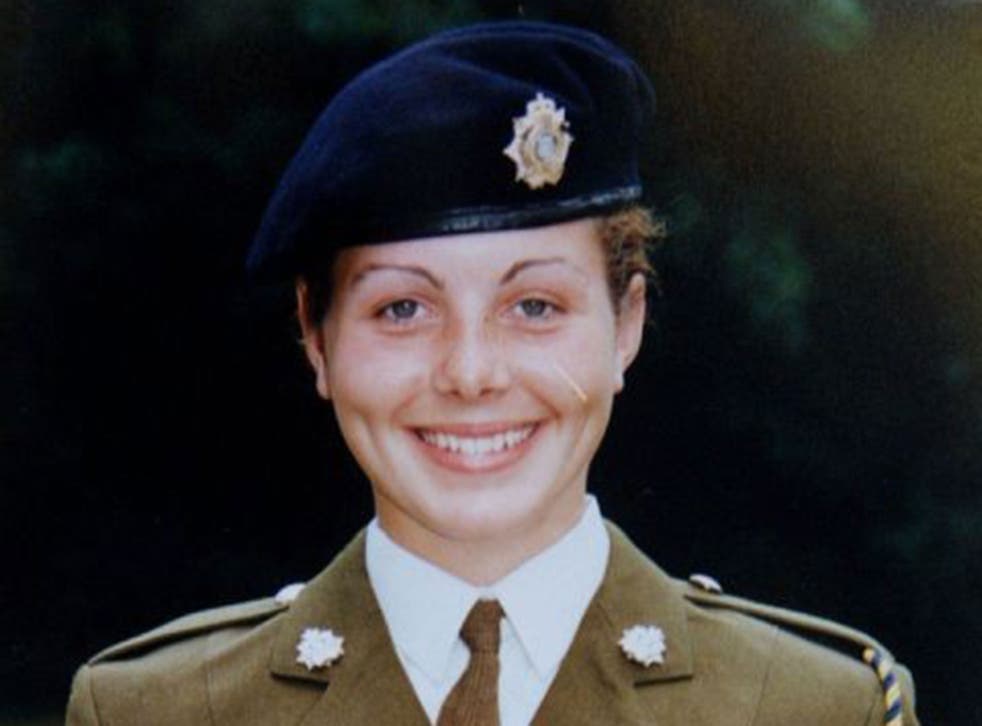 A new inquest had been ordered into the death of teenage solider Private Cheryl James, who died at Deepcut barracks nearly twenty years ago.
High Court judges made the decision after her family applied for a fresh investigation with the consent of the Attorney General.
The 18-year-old was found dead from a single gunshot wound to the head in November 1995. An inquest at the time recorded an open verdict.
Three other soldiers died at the Surrey barracks between 1995 and 2002 amid claims of bullying and abuse. Privates Sean Benton, James Collinson and Geoff Gray also died from gunshot wounds.
Mr Justice Mitting and Judge Peter Thornton QC both agreed that there was "an insufficiency of inquiry" at the 1995 inquest and quashed its open verdict.
Judge Thornton said "the discovery of new facts or evidence" made "a fresh investigation including a fresh inquest necessary or desirable in the interests of justice".
Pte James was undergoing initial training at the barracks when she was discovered dead with a bullet wound between her right eye and the bridge of her nose.
Her parents, Des and Doreen James, applied through Liberty, a human rights campaign group, for a new inquest after documents held by the authorities concerning the teenager's death were accessed using the Human Rights Act.
The couple said they were "delighted" by the decision but that "a meaningful inquiry into Cheryl's death is almost 20 years late".
They said in a statement: "When young people die in violent circumstances, a rigorous and transparent investigation should be automatic.
"Something went dreadfully wrong at Deepcut yet until now no-one has bothered to look at how and why our daughter died.
"We can only hope that Cheryl's legacy helps change the current ineffective and discredited military justice system."
Liberty solicitor Emma Norton, who represented them, said: "Cheryl's family refused to let her death be swept under the carpet but they've had to fight at every stage for answers in the face of a state that thought it could ignore the basic human rights of its troops.
"Cheryl was preparing for a life of service and deserved so much better - her family can now hope to finally get some answers."
An independent inquiry into the deaths of the young army recruits at Deepcut barracks, released in 2006, uncovered "clear evidence of foul abuse", "institutional failings" and a "culture of intimidation".
But the report, commissioned by the Ministry of Defence, concluded the four young soldiers were not "bullied to death" and had probably taken their own lives.
Additional reporting by Press Association
Join our new commenting forum
Join thought-provoking conversations, follow other Independent readers and see their replies