Bank of England trying to find 'solution' to remove animal fat from new £5 note as thousands sign petition
More than 100,000 people sign petition demanding use of tallow be stopped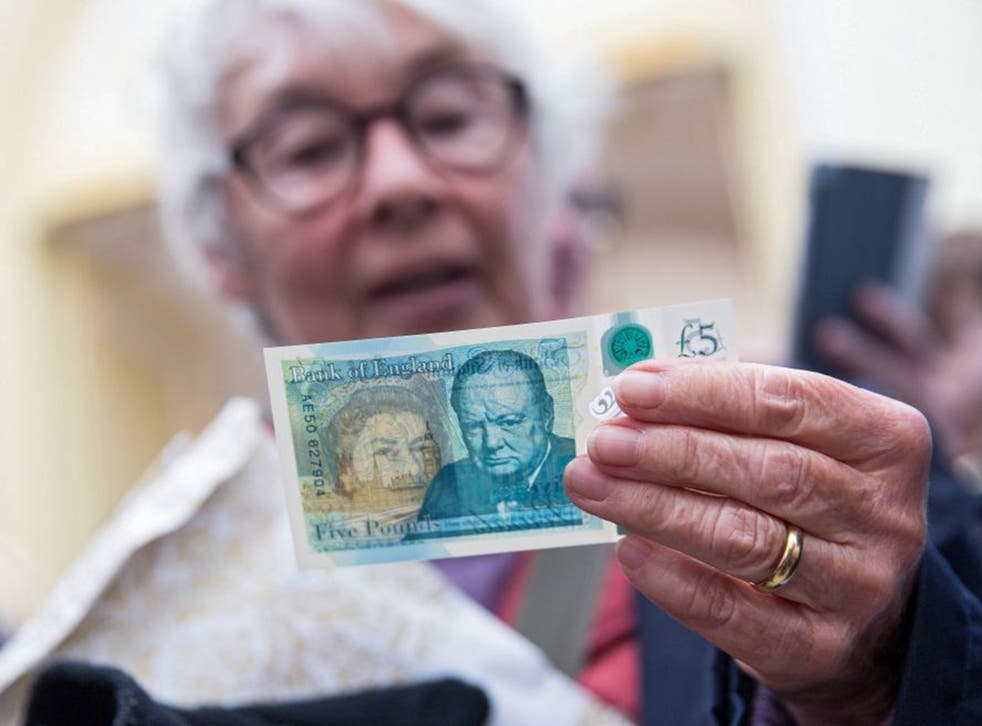 The Bank of England says it is trying to find a way to remove traces of animal fat from new £5 notes amid outrage from vegans and campaigners.
More than 107,000 people have signed a petition saying the use of tallow in the production process is "unacceptable to millions of vegans, vegetarians, Hindus, Sikhs, Jains and others in the UK".
Fury erupted among vegetarians and vegans following confirmation that the new polymer notes, released in September, contain the suet derivative.
Doug Maw, who started the growing petition, said was "disgusted".
"I understand old notes contain stuff as well - we can't do anything about what is in circulation - but the fact they are producing new ones is what really riles me," he told the Press Association.
"There is no excuse for it. There has got to be other ways of making money without using animal products."
The Bank of England says it is now looking into ways of removing the substance from the supply chain.
Five things to know about the new £5 banknote
"We are aware of some people's concerns about traces of tallow in our new five pound note," a spokesperson said on Tuesday.
"We respect those concerns and are treating them with the utmost seriousness."
Officials said they were unaware of the use of tallow when a contract was signed with suppliers Innovia.
An "extremely small amount" of tallow is used in an early stage of the production of polymer pellets, which are then used to create the base material for the new notes.
"Innovia is now working intensively with its supply chain and will keep the Bank informed on progress towards potential solutions," a spokesperson added.

Join our new commenting forum
Join thought-provoking conversations, follow other Independent readers and see their replies