New Year 2014: Two people feared drowned in Devon and Cornwall
A man and a woman died in two separate incidents on New Year's Eve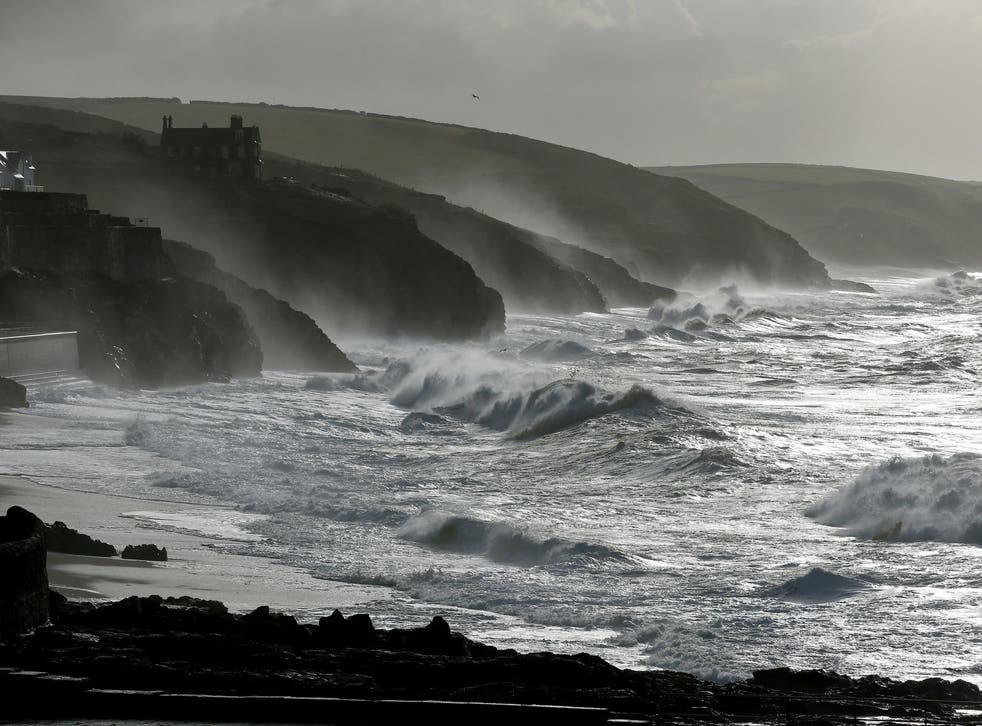 Police have warned the public to be cautious near the turbulent sea after a man in Cornwall and a woman in Devon are suspected to have drowned in separate incidents on New Year's Eve.
A 26-year-old man is feared to have drowned after being washed away by 15ft waves at Loe Bar beach, near Porthleven, Cornwall.
He was paddling on holiday after midnight with four of his friends, when he disappeared into the sea.
HM Coastguard said that some members of the group waded into the water up to their knees before a large wave swept the group off their feet.
His four friends made it safely back to shore to alert rescue teams at 1:15am. The search in "atrocious weather conditions" was abandoned after three hours, but was resumed at sunrise.
Inspector Ian Milligan, of Devon and Cornwall Police, told The Telegraph: "Bearing in mind the incident in North Devon, we would ask anyone contemplating going into the water in the next couple of days not to do so. It's just not a safe thing to do in these weather conditions."
He added it was too early to determine whether alcohol played a part in the man's disappearance.
He said: "I'm sure at the time it was just a laugh or a good joke but this is the sort of tragedy that can stay with a family for the rest of their lives."
"At the moment it's still a search and rescue mission. It's possible he has staggered off and collapsed in the shivering cold somewhere.
"The alternative, which is probably looking more likely, is that he got caught under the water in the conditions.
In a separate incident a woman in North Devon was found by rescuers at sea, but later died in hospital.
She was on holiday with her family and friends, when she was swept away while swimming or surfing at 11:20am on New Year's Eve.
She was found by emergency services on the shore around two hours later when she was airlifted to the North Devon District Hospital at Barnstaple where she died.
Fiona Iris, from the Brixham coastguard, warned that people should take care in the sea around the coast in the stormy weather conditions.
"The water is very rough so please take care when taking part in popular watersports like surfing and windsurfing," she said. "Have a safe New Year."
Join our new commenting forum
Join thought-provoking conversations, follow other Independent readers and see their replies