'Is nothing sacred': Unholy row erupts over 'insider' betting on the next Archbishop of Canterbury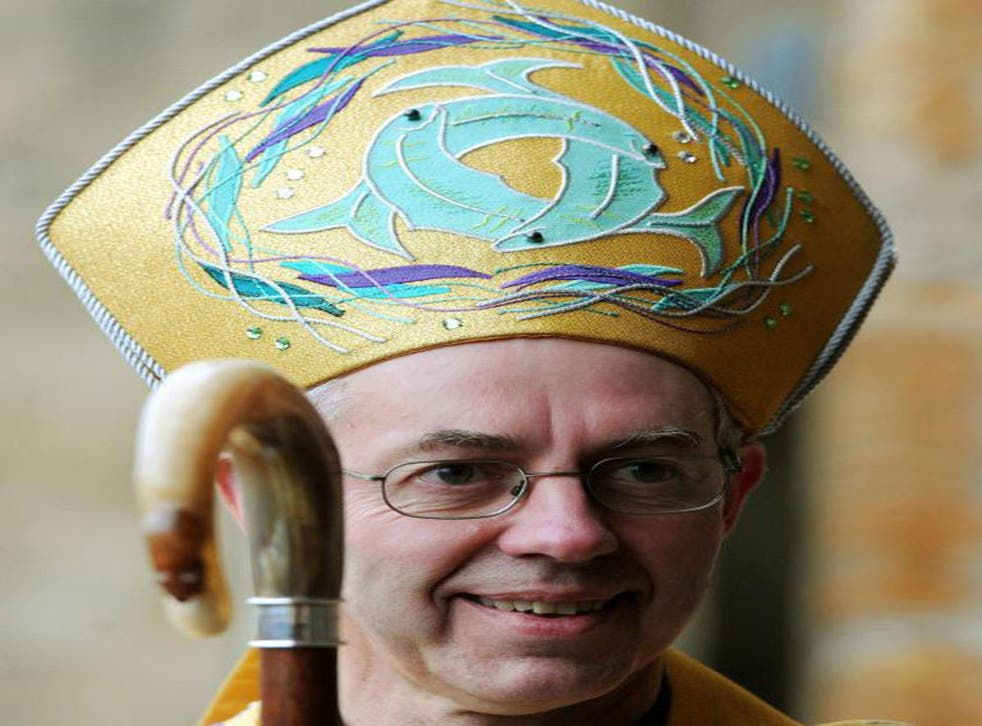 There are fresh demands to reform the system of appointing Archbishops after suspicious bets were placed on the appointment of the next Archbishop of Canterbury.
Bookmakers suspended the betting after large sums were placed on the current Bishop of Durham succeeding Rowan Williams in the role.
The bets fuelled suspicion that senior figures were somehow involved in leaking information on the next Archbishop.
Information surrounding the appointment, which is made by Number 10 after recommendations from the Crown Nominations Commission, is usually cloaked in secrecy.
Although there is no suggestion that anybody broke the law in placing the bets, MP Chris Bryant called it "insider trading" and demanded reform of the system.
He told the Evening Standard: "It's pretty shabby if someone had knowledge that Bishop Welby was on his way to becoming the Archbishop and put a bet on it."
He went on: "The whole system for appointing an Archbishop is a complete shambles. I don't see why there has to be this secrecy around it.
"It should be an open and transparent process. Then you would not have a situation where people know about the appointment and do this kind of insider trading."
Keith Vaz , the Labour chairman of the Home Affairs Select Committee, called for an inquiry.
Mr Vaz said: "If there are any concerns about this issue then there certainly should be an inquiry into why in a certain part of London in a particular area this should have happened. People will need to look into this carefully."
A betting source told the Evening Standard: "People talk - that's life. Is it possible that people in the know haven't acted completely honourably? Yes, of course it is.
"But we have no reason to believe any rules have been broken. It's all a bit unholy but you can't blame them for having a gamble." Ladbrokes shortened the odds on Bishop Welby to 1-2 favourite on Monday.
The move came after a sudden rise in bets — including several for hundreds of pounds — on the next Archbishop. Both Ladbrokes and William Hill then suspended betting on all candidates.
William Hill spokesman Graham Sharpe said: "Is nothing sacred?
"I don't know the motives of those who opened a new account just to bet on the new Archbishop but I'll be looking upwards to see how many churches get new roofs in the coming months."
He added: "It's not unexpected that we're paying out on this one. When it's something chosen by a panel you can be certain there'll come a point when someone knows more than you do."
David Williams of Ladbrokes said: "We've no reason to suspect that anything untoward prompted the 11th-hour plunge on Bishop Welby.
"People talk and people look to profit and in this instance, that's fine. Our job is to ensure we keep on top of the gossip and the gambles.
"It's a further illustration that for all the commentaries, pollsters and opinion-formers, the most accurate picture often comes from a visit to a bookie."
Tory MP Douglas Carswell said: "If the appointment was leaked it shows that Anglicans, I'm pleased to say, are humans like the rest of us. I don't think we should be too harsh on them."
Bishop Welby is seen as a conservative candidate. He has voiced strong opposition to gay marriage but supported the ordination of women bishops.
He is an ex-canon of Coventry Cathedral and member of the parliamentary commission investigating banking standards. His spokesman refused to comment on the betting issue.
Join our new commenting forum
Join thought-provoking conversations, follow other Independent readers and see their replies