Nuclear waste workers at Dounreay power station fear for their safety
Decommissioning staff, hit by injuries and concerned about equipment, express 'no confidence' in management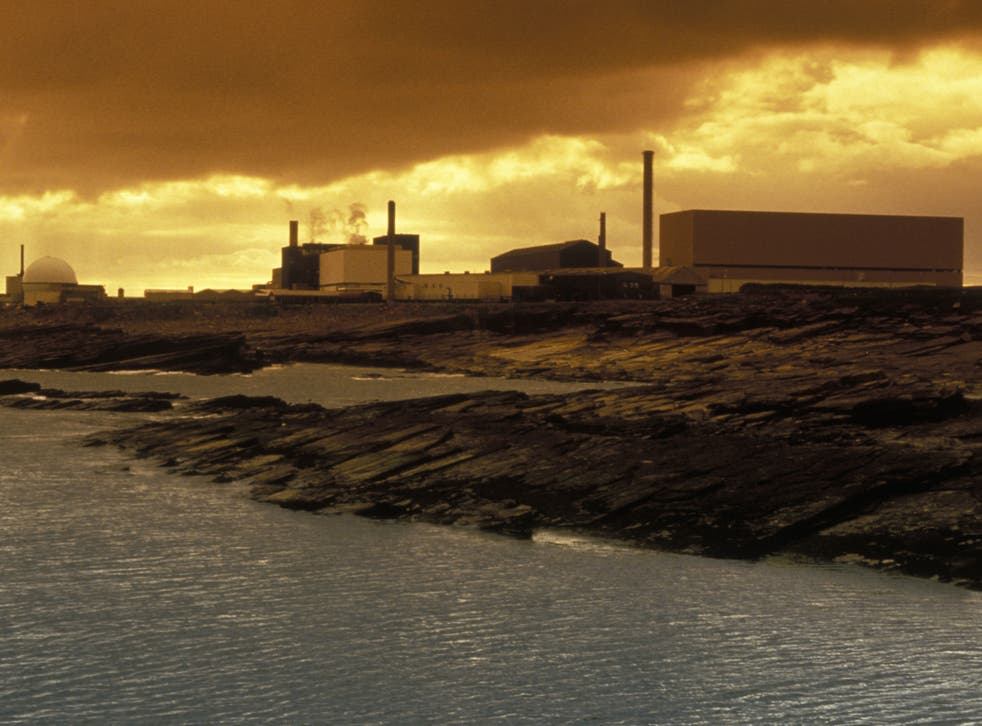 The decommissioning of one of the UK's most significant nuclear power stations has run into serious problems after workers responsible for disposing of radioactive waste accused their managers of failing to keep them safe.
Staff at Dounreay, on Scotland's northern coast, have written to the site's managing director, Mark Rouse, to raise concerns about decommissioning process.
The letter, seen by The Independent on Sunday, says workers have reported an "increasing number of injuries" and have "serious concerns" about the quality of new protective suits and other safety equipment. And they have "no confidence in senior management".
The letter was sent to Mr Rouse last November, six weeks after a fire at the plant resulted in a serious radioactive leak. Staff warn that the situation at Dounreay is now similar to that of the mid-1990s, when a major safety audit had to be carried out.
Later this week Mr Rouse and a senior executive from the Nuclear Decommissioning Authority (NDA) will address the Dounreay Stakeholder Group, but the problems will add to growing concerns around the UK's multi-billion pound nuclear clean-up industry.
In pictures: Chernobyl's forgotten victims

Show all 25
Earlier this month, the National Audit Office reported that the cost of decommissioning and cleaning up the Sellafield nuclear site in Cumbria has increased by £5bn to £53bn. The private sector consortium responsible for Sellafield was sacked in January.
In September, it emerged that the overall cost of cleaning up Britain's toxic nuclear sites has risen by £6bn, from an estimated £63bn over the next century to £69bn. The Government and regulators have been accused of "incompetence".
John Clarke, NDA's chief executive, will also address Dounreay's workers to assure them that the issues at Sellafield will not be repeated. Dounreay is run by a private-sector consortium led by Cavendish Nuclear, a division of Babcock International.
At a hearing in front of MPs last week, Mr Clarke admitted "there have been some feathers ruffled" at Dounreay due to a "very aggressive programme of work", with staff angry about their contracts ending earlier than originally planned, in 2025 rather than 2038. Caithness MP John Thurso called on the regulator to make similarly paid jobs available for workers once decontamination is completed. "If people think they have another job to go to, then they're going to work harder to end the job they are on," he said.
The workers' letter claims that the focus on delivery has been "at the expense of safe processes and practices on health, safety and welfare". A union source said workers had been "confused and demoralised", but that relations with management had started to improve. Fears over the protective outfits, known as airline suits, were allayed when workers were told how to store and handle them properly.
A spokesman for the NDA said the regulator had been "proactive in raising its concerns about environmental, health and safety trends at Dounreay".
Join our new commenting forum
Join thought-provoking conversations, follow other Independent readers and see their replies