Number of homeless children soars by 60 per cent in a year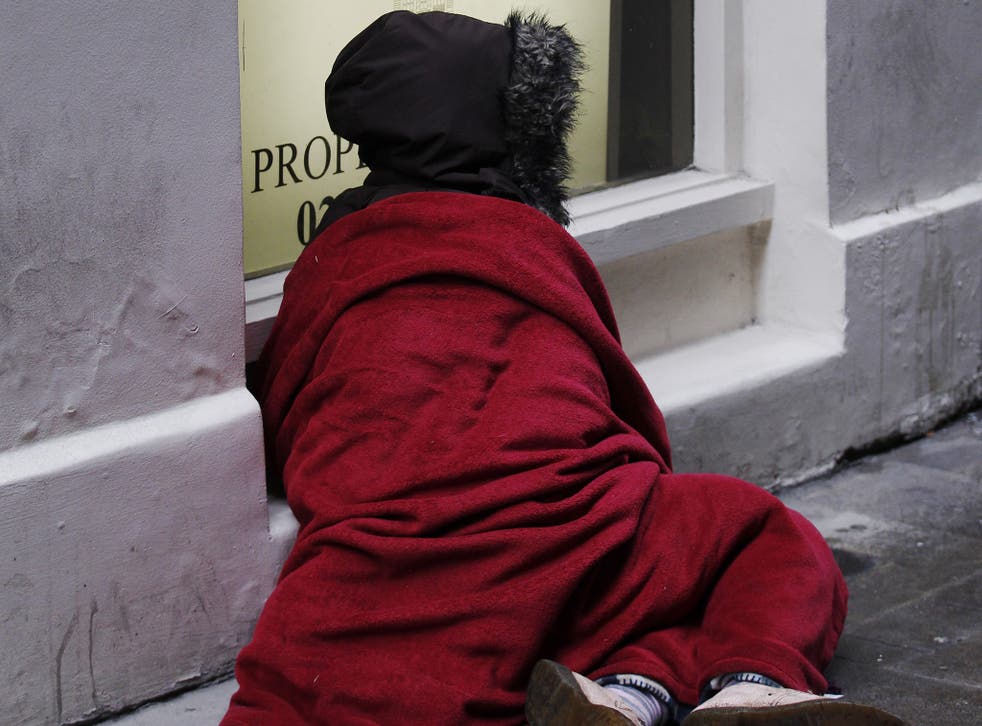 The number of children and pregnant women forced to live in bed and breakfast accommodation has risen by 60 per cent in a year, according to a new report.
Homeless Bound, by the National Housing Federation, also found that over a third of families with children living in B&Bs had been there longer than the Government's six-week limit, a 200 per cent increase in two years.
It found that a "perfect storm" of rising rents, insecure private tenancies and a lack of affordable housing have led to a sharp increase in homelessness.
It warned that low-income families are now the "new face of England's homeless" and argued that the only solution is to build more affordable homes for sale or rent.
Local authorities in London, the South East and East of England are increasingly being forced to house homeless families outside of their own areas, leading to "homeless migration", the study also found.
David Orr, chief executive of the National Housing Federation, which represents England's housing associations, said: "With increasing rents, insecure short-term rental tenancies and a recession which is leaving people really struggling, we have a perfect storm – and it means families who never dreamed of being homeless could end up on the streets. They are the new face of England's homeless.
"Local authorities' new powers to move homeless families waiting for social housing straight into the private-rented sector may cut the numbers living in temporary accommodation. But renting privately is still unaffordable - as the 86 per cent rise in working families claiming housing benefit shows.
"And with private landlords increasingly unwilling to house homeless families, we could see a revolving-door effect where people who can't afford their rent simply become homeless again.
"The only solution is to build more affordable homes for sale and for rent. Only then will we truly be able to protect people from the traumatic experience of being made homeless."
Bed and breakfast accommodation and hostels are only supposed to be used by local authorities as a temporary measure in an emergency while more suitable housing is found. Living in bed and breakfast accommodation is known to have a detrimental effect on children's health and education. Rooms are basic, there are no cooking facilities, bathrooms are usually shared with other household and families are often required to vacate the property during the day.
The report also warned that the number of rough sleepers in England had risen over the past two years.
After a reduction in rough sleeping of two-thirds between 1998 and 2002, levels remained static until 2009. But the federation said there had been a 23 per cent increase from 2010 onwards.
Its survey of councils in London, the South East and East of England found that 43 per cent reported that rough sleeping had increased over the last year.
A spokesman for the Department for Communities and Local Government said: "This country has one of the strongest homelessness safety nets in the world, and the long-term use of B&Bs is both unacceptable and avoidable. The law is clear that B&Bs are an emergency option that should not be used for more than six weeks, and the number of families in B&B accommodation is two thirds lower than its peak in 2002.
"To reduce time spent in temporary accommodation we have changed the law so councils can house families in affordable, quality privately rented homes. But there is always more that can be done to support those at risk of homelessness. That's why we have invested £470million in homelessness prevention. And for those who still fall through the cracks, we have invested a further £3.5 million to ensure no-one spends a second night out on the streets."
Join our new commenting forum
Join thought-provoking conversations, follow other Independent readers and see their replies