Number of London renters becoming homeless increases 700% in five years
New figures show 6,790 London households in 2014/2015 were made homeless following the end of their tenancies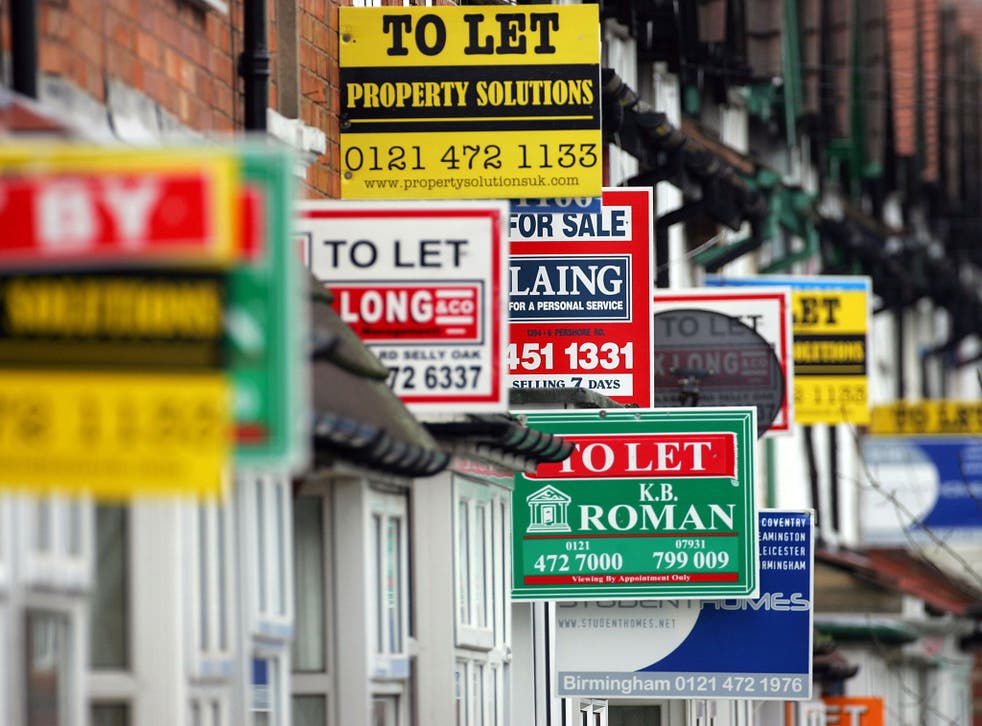 The number of people in London becoming homeless due to the ending of shorthold tenancies – the type most commonly held by private renters – has increased more than sevenfold since 2009/10.
According to a report released by the Department for Communities and Local Government, 6,790 London households in 2014/15 were made homeless following the end of their tenancies, up from just 930 households five years before.
It means that 39 per cent of the London households that became homeless were for that reason, compared to just the 1 per cent of those who had their homes repossessed due to mortgage arrears. The city, whose average monthly rents hit £1,500 for first time in June, accounts for two fifths of England's renters becoming homeless in this way. It is the fifth consecutive year that homelessness has increased in England.
James Hall, shadow cabinet minister for housing, told The Independent: "The continuing rise in homelessness should shame Ministers. Increasing homelessness is not inevitable."
"It's particularly worrying that the insecurity and expense of renting privately is increasingly driving the rise in homelessness. Ministers must get a grip."
The number of families with children in England that have been forced to stay in Bed & Breakfast accommodation for more than 6 weeks has almost doubled from 1,288 between January and September last year to 2,402 over the same period in 2015, according to the official data.
Charities warned that it was a sign local authorities, struggling due to the Government's recent £12 billion welfare cuts, are unable to cater for families in need.
Campbell Robb, Shelter's chief executive, said: "These figures are a heart-breaking reminder that thousands of families will wake up homeless this Christmas morning – many hidden away in a cramped and dingy B&B or hostel room, sometimes miles away from everyone and everything they know.
"With the double blow of cuts to welfare and a chronic lack of affordable housing, many more families are facing a desperate battle to keep a roof over their heads."
The statistics do not include rough sleepers, but a government study from earlier this year estimated that London had 742 rough sleepers, which accounted for more than a quarter of the national total, and a 37 per cent increase on last year.
The Department for Communities and Local Government has announced a new fund worth £5 million, in response to the findings, to be spent across 25 of the worst-affected local authorities.
A person is defined as "statutorily homeless" by the Government if they no longer have a legal right to occupy their accommodation, or if, for example, they are at risk of violence.
Join our new commenting forum
Join thought-provoking conversations, follow other Independent readers and see their replies