One man killed and another critically injured in samurai sword attack on loyalist in Belfast
It comes in a week of Northern Ireland's biggest loyal order marches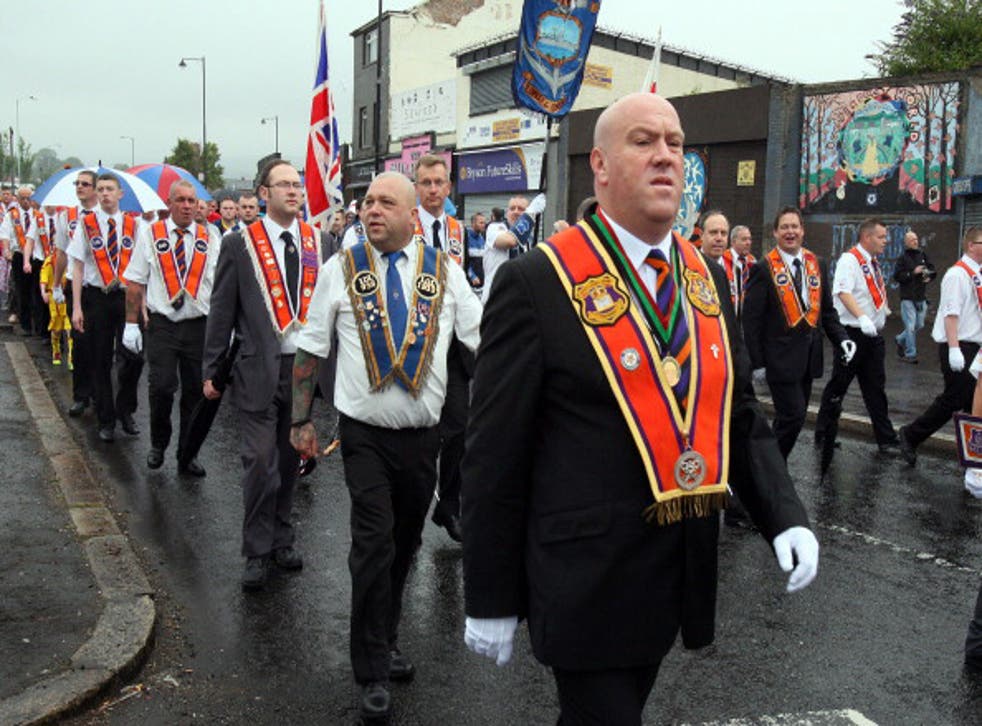 A man has been killed and another hospitalised after a samurai sword attack in the Belvoir estate in south Belfast.
Colin "Bap" Lindsay, the 47-year-old former chief of the Ulster Defence Association was killed after he was attacked in his home in the Kirkistown Walk area of the Belvoir estate.
Another man, aged 52, is being treated in hospital after he was left in a critical condition.
Police have arrested a 46-year-old man on suspicion of murder and attempted murder.
The Belfast Telegraph has reported that two other men were also arrested.
"It is believed that all three men had been known to each other and had been drinking together before a sword was produced."
Police do not believe the incident is related to a greater sectarian violence and are not treating it as a terrorist-related attack.
"I want to condemn the murder of a man last night in the Belvoir estate," South Belfast Assembly member for the DUP, Jimmy Spratt said.
"Murder has no place in our society and I would urge anyone with information to contact the PSNI immediately. I would also appeal for calm in the area especially at a time of year when tensions are high."
Ulster Unionists will march to celebrate The Twelfth on Sunday on the 325 anniversary of the Battle of the Boyne.
Join our new commenting forum
Join thought-provoking conversations, follow other Independent readers and see their replies