Online shopping 'comes of age' in time for Boxing Day as millions make most of the sales
Up to 118 million visits to UK retail websites estimated to have been made on each of Christmas Day and Boxing Day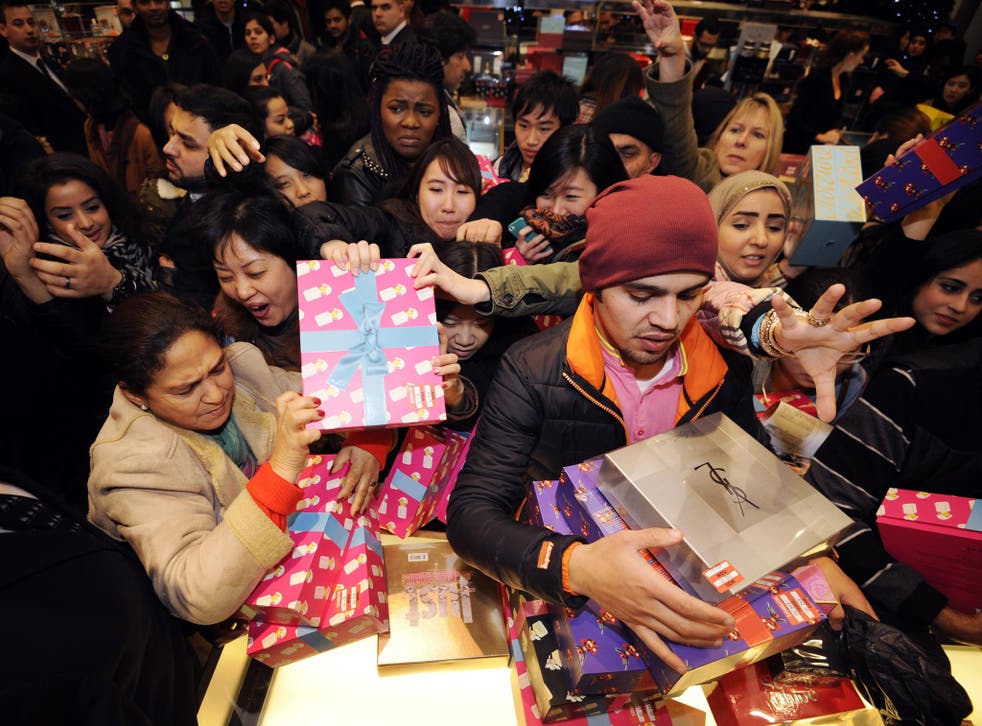 Millions of shoppers hit Britain's high streets today– some queuing from the early hours - to make the most of Boxing Day discounts as retailers sought to off load stock following a dismal pre-Christmas season.
The Centre for Retail Research projected that £2.22bn was spent in shops yesterday with an extra £540m spent online, making a grand total of more than £2.7bn, The Daily Telegraph reported.
And there were predictions that today could break the record for a single day's retail spending of £2.8bn, which was hit on December 21 and 27 last year.
Analysts suggested that internet shopping had "come of age" with up to 118 million visits to UK retail websites estimated to have been made on each of Christmas Day and Boxing Day.
In pictures: Shoppers hit the Boxing Day sales

Show all 10
Experian, a business data group, said that from 24 to 26 December, 45 million hours would be spent shopping online. John Lewis reported a rise in Christmas Day online orders of 19 per cent, with 76 per cent of its traffic coming from mobile phones and tablet computers. 
"The tipping point has now passed and we expect mobile to be the way the majority of people shop online from now on," said its online director, Mark Lewis. 
Selfridges said its online sales were up 110 per cent, with more than 400,000 visitors to its website on Christmas Day and a record 10 per cent of transactions made on mobile phones.
There was still plenty of old-fashioned high street shopping, however, with tourists – particularly from China, Russia and Nigeria – swelling the numbers and spending up to four times as much as their British counterparts, according to the tax-free shopping guide Global Blue. 
Selfridges reported record-breaking sales of £2m in its first hour of trading at its Oxford Street store yesterday. The shop, boosted by the ITV series about its founder, says 3,500 queued up before the doors opened – some from 11.30pm on Christmas night. A spokeswoman added they expected to see 120,000 through the doors yesterday. 
London's West End was braced for 1.5 million people, with shoppers expected to spend £50m. Sally Eden, of the New West End Company, said: "By 10am footfall was up nearly 12 per cent [compared with Boxing Day last year]."
The story of pre-dawn queues outside shops such as Next, River Island and Marks and Spencer was the same across the UK with Nottingham's Victoria and Broadmarsh Centre, Sheffield's Meadowhall Centre, the Bullring in Birmingham and Cabot Circus in Bristol all reporting tens of thousands of visitors.
An independent retail analyst, Richard Hymans, said the internet had "come of age" with click and collect solving the problem of irregular deliveries.
Join our new commenting forum
Join thought-provoking conversations, follow other Independent readers and see their replies