Osborne to cap family benefits at £23,000 – announced ahead of his post-election Budget
Chancellor of the Exchequer George Osborne has said he will make £12 billion in welfare cuts in his upcoming budget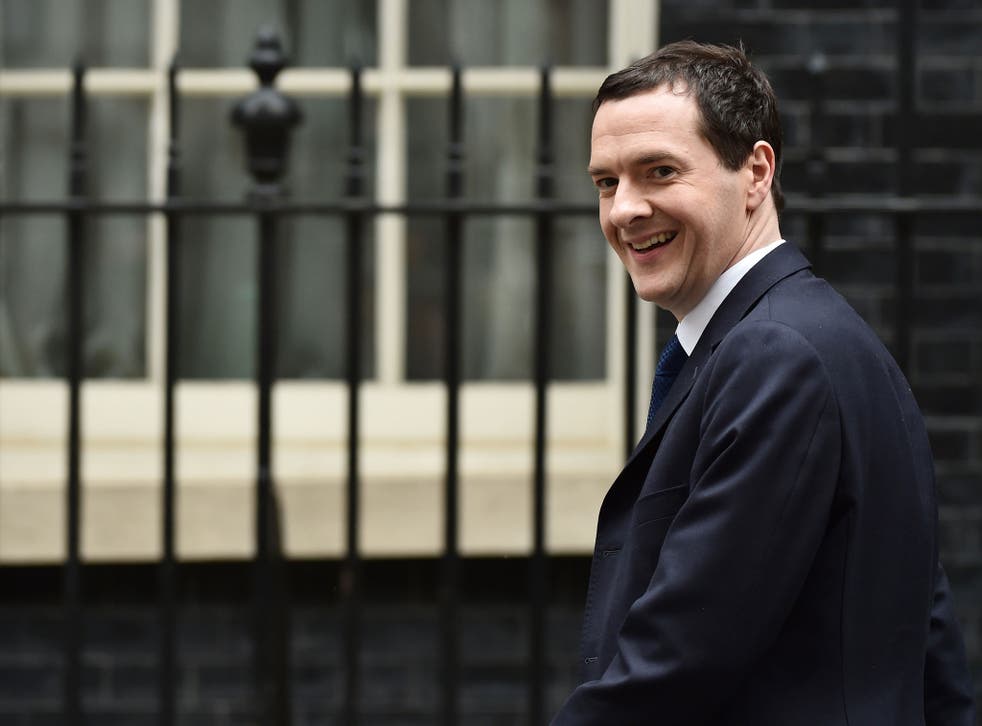 The amount of benefits that can be claimed by one family in a year will be cut below £23,000 inside London, George Osborne announced today.
The Chancellor, who will deliver his post-election Budget on Wednesday, said he would go further than the plan in the Conservative manifesto to reduce the ceiling from £26,000 to £23,000 a year. He told the BBC's Andrew Marr Show that it would be "lower in the rest of the country." It is understood that it could be cut to £20,000 outside London.
Mr Osborne played down demands by Tory MPs for him to reduce the top rate of tax on incomes over £150,000 a year from 45p to 40p. He said his Budget would deliver the promises in his party's manifesto to raise the personal tax allowance to £12,500 a year and the threshold for the 40p tax rate to £50,000.
The Chancellor said he has identified £12bn of welfare cuts and vowed to create "a welfare system that is fair not just to those who need it but to those who pay for it."
He confirmed his Budget would cut tax credits, which top up low incomes. He said they cost a couple of billion pounds a year when introduced by Gordon Brown in the nineties but now cost £30bn.
Mr Osborne reacted coolly to growing pressure by Tories for him to urge employers to pay the Living Wage, which is higher than the national minimum wage. He insisted the best way to boost earnings was "to reduce taxes on working people," adding that was "the straightforward, Conservative way of doing this."
The Budget will clamp down on taxpayer subsidies for hundreds of thousands of higher earners living in social housing. The Chancellor will announce that local authority and housing association tenants on incomes of £40,000 or more in London and £30,000 in the rest of England will have to pay a market rent , or one close to it, from 2017/18.
What does five more years of the Tories mean for Britain?

Show all 8
The extra income from those living in council properties will go straight to Treasury, where it is expected to raise up to £250m a year by 2018-19.
Join our new commenting forum
Join thought-provoking conversations, follow other Independent readers and see their replies