More than a million over-50s out of work in 'unacceptable' waste of talent, MPs warn
'Older people who wish to work should not face the current barriers of discrimination, bias and outdated employment practice,' says Women and Equalities Committee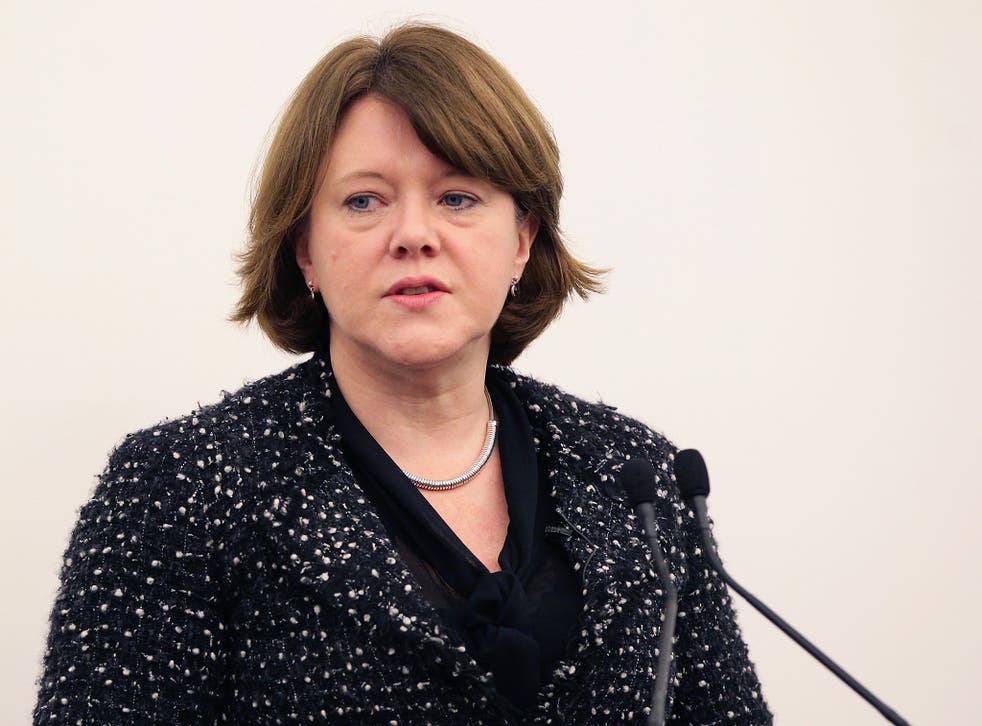 More than a million people over 50 are unemployed but would be willing to work if given the opportunity, in what MPs have branded an "unacceptable" waste of talent.
The Women and Equalities Committee has warned that "too little" is being done to enforce age discrimination law and said the government "needs to be clearer" that prejudice, unconscious bias and casual ageism in the workplace are unlawful.
Conservative committee chairwoman Maria Miller said the scale and lack of enforcement uncovered by its inquiry was "both alarming and totally unacceptable".
The select committee said it wanted recruitment agencies to "accept greater responsibility [by] collecting data on where older workers are being excluded and developing a plan of action to remove discrimination from the recruitment process".
It concluded that the employer-led nature of the government's approach was "unlikely to present an adequate challenge to discriminatory practices or attitudes".
The MPs recommended audits on the age profile of workforces, following the introduction of gender pay gap reporting to challenge discrimination.
"It is unacceptable that the nation is wasting the talents of more than one million people aged over 50 who are out of work but would be willing to work if the right opportunity arose," the committee's report states.
"People in later life are often playing many different roles in society, but those who wish to work should not face the current barriers of discrimination, bias and outdated employment practices."
It adds: "Too little is being done to enforce the law. Neither the government or the Equality and Human Rights Commission (EHRC), with its considerable enforcement powers, are intervening in the recruitment sector where so much of the evidence demonstrates unlawful ways of working.
"The public sector struggles to retain older workers when it should be leading the way, but the EHRC is not investigating whether the public sector equality duty is being met. We want it to do so."
The report calls on the government to work with the EHRC to agree specific enforcement actions.
It also urges a mandatory approach to flexible working, adding: "We recommend that flexible working be the default from the time jobs are advertised onwards. Many older workers often take on a range of caring responsibilities.
"The government should therefore introduce a statutory entitlement to five days' paid carer's leave, and a longer period of unpaid leave, to help stop those caring for a loved one falling out of the labour market unnecessarily."
The MPs said that given the recruitment crisis in some parts of the public sector, the EHRC must undertake an urgent investigation into ways of working that are resulting in the lack of retention of older workers, and ensure that this is not the result of discriminatory practices.
Commenting on the report, Ms Miller said: "Age discrimination in the workplace is a serious problem, as many older people have discovered.
"Yet despite it being unlawful for more than a decade, the scale and lack of enforcement uncovered by our inquiry is both alarming and totally unacceptable. The government and the EHRC have failed to get to grips with this."
She added: "As a country we face serious challenges recruiting and retaining an experienced and skilled workforce.
"Until we tackle discrimination against the growing number of over 50s, they will continue to be consigned to the 'too old' pile instead of being part of the solution."
Caroline Abrahams, charity director at Age UK, said age discrimination was "still rife", with 36 per cent of 55-64 year olds feeling like they've been disadvantaged or treated negatively because they were perceived as being older.
"A lot more needs to be done to combat the negative stereotypes of older workers," she said.
"It goes without saying that if you work fewer hours you will earn less, and for older workers who are compelled to do less work than they would like, it could make it a lot tougher to cope with any rise in state pension age, let alone have any spare income to save for their retirement."
Dr Brian Beach, a senior research fellow at ILC-UK who gave oral evidence to the committee, said: "Tackling ageism in the labour market and promoting age-friendly employment standards are vital steps to ensure that older people have the opportunities they want to work in later life.
UK news in pictures

Show all 50
"The role of employers remains crucial, and part of the problem stems from a lack of awareness of what ageism really is.
"Older people are not a homogeneous group, and the committee is right to call for the government to commission research into the diversity among older people and their access to work opportunities."
Rebecca Hilsenrath, chief executive of the EHRC, said: "Everyone has the right to work and a working environment that allows them to achieve their full potential.
"It is unacceptable that ageism still exists in the workplace and there is a clear need to make people more aware of what age discrimination looks like and what to do if you experience or witness it."
She said equality in the workplace was one of the EHRC's priority areas, and that it had taken and would continue to take "robust enforcement action" to tackle unlawful discrimination and ensure no one is excluded from the workplace.
"This includes enabling Britain's employers to benefit from the talent and contributions of workers of all ages," she added.
The government has been approached for comment.
Join our new commenting forum
Join thought-provoking conversations, follow other Independent readers and see their replies