Owner of horse who photobombed award-winning selfie demands share of £2,000 prize
Nicola Mitchell claims David Bellis should have asked for consent when he took a selfie with her horse and his son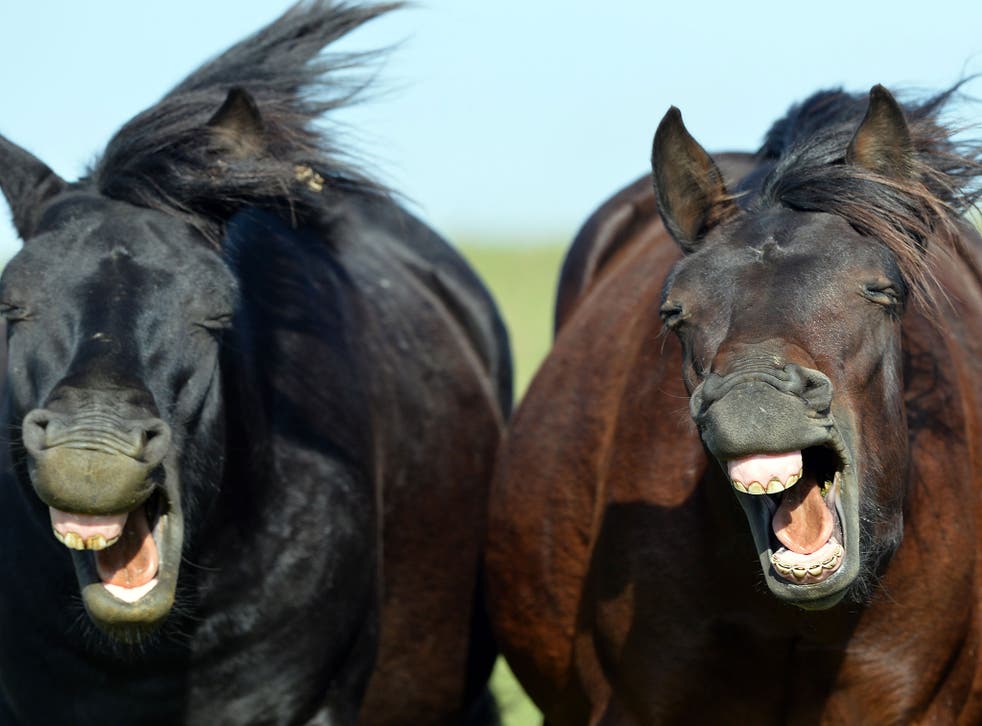 The owner of a horse who photobombed an award-winning selfie taken by a father and son has demanded a share of a prize worth £2,000.
After David Bellis, 31, and his son Jacob, three, won the main prize in Thomson Holidays' Make Me Smile competition, a £2,000 holiday, the horse's owner Nicola Mitchell claimed Mr Bellis should have asked for consent.
Mr Bellis took the photo wile walking with his son near their home in Prestatyn, north Wales.
He told Wales Online: "I don't understand why Nicola is so annoyed. I was on a public path that everyone uses to go to the local school and everyone sees the horse there."
"At first they thought I was winning £2,000 cash and said I should give them half, but it's a holiday so they are not getting a penny. I'm not giving them the holiday either. They would have to come on the holiday with me – and that isn't happening unless we're both in a saddle together on the horse."
Ms Mitchell says her family taught the horse, Betty, to stick out her tongue.
She said: "I was really annoyed to hear he had won a £2,000 holiday and had used a picture of our horse without our permission. He should have asked for our consent.
"There should be some token gesture as it is our horse that has really won them the holiday."
She added: "I didn't even know that this competition was on. If I had known about it we would have entered and could have won as Betty is always sticking out her tongue."
Thomson Holidays says it is investigating the matter.
Join our new commenting forum
Join thought-provoking conversations, follow other Independent readers and see their replies