Owners of vicious and nuisance dogs face fines up to £20k if they fail to curb behaviour
Dog owners could be forced to neuter, muzzle or microchip their anti-social pet, or be forced to attend ownership classes - failure to comply with the 'Dogbo' - a play on Asbo - could result in a criminal record and a fine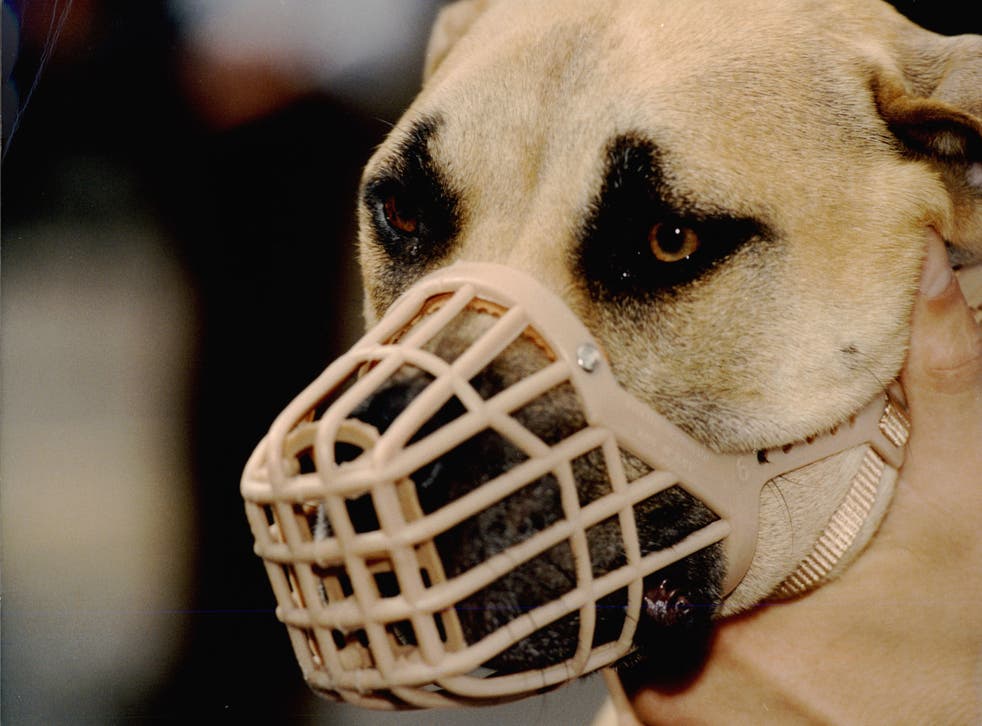 Owners of unruly and anti-social dogs could face fines of up to £20,000 and be forced to neuter or microchip their animal, in new powers due to come into force on Monday.
Local authorities and police forces will target irresponsible dog ownership - tough new action following a number of high profile dog attack cases in the last few years.
They, alongside some registered landlords and PCSOs, will be able to hand out Community Protection Notices (CPNs), which have previously been dubbed 'Dogbos' in reference to Asbos.
The "low-level statutory" notices will be slapped on anyone in possession of a dog whose behaviour is deemed to have a "negative effect on anyone in the community", the government said.
This includes a dog being out of control in a park, or which alarms visitors to the home, causes damage while out straying or attacks another animal - in measures it hopes will be largely preventative, forcing an owner to "stop and address" the cause of the dog's conduct.
Guidance on the new powers reads: "The quick intervention process allows early engagement with individuals. It improves their understanding of responsible dog ownership and the training and welfare requirements of their dog, thereby improving the behaviour of both the owner and the dog."
Scientific facts about dogs

Show all 5
The anti-social behaviour must be deemed persistent, unreasonable and to be having a detrimental effect "on the quality of life of those in the locality".
The order can force an owner to: keep their dog on a leash; muzzle the dog at particular times such as when near children or livestock; neuter or microchip the animal; attend dog ownership classes; erect fences to prevent other dogs from nearing the property; install a letter cage to protect postmen and women; or clean the dog's kennel.
Restricting the dog's movement, for example by prohibiting it from entering certain places such as playgrounds, could also be enforced.
Failure to comply with the CPN order could result in a fine of £100 or "prosecution resulting in a fine of up to £2,500 (£20,000 in the case of a body) and a criminal record."
The manual adds: "Any notice served in relation to dogs must be issued with consideration of safeguarding the dog's welfare, whilst balancing the duty to respond to public concerns and uphold public safety."
However, some animal welfare officials have expressed concerns that owners could be "unjustly penalised by potentially over-zealous local authorities," the Kennel Club told the Daily Telegraph.
Earlier this year sentences were increased for owners whose dogs attacked a private property – rising from two to 14 years for an attack that results in death, and up to five years for one that leads to injury. An attack on an assistance dog could put the owner in jail for three years.
Animal Welfare Minister Lord de Mauley said: "Dog attacks are devastating for victims and their families which is why we are taking tough action against those who allow them to happen.
"Police and local authorities will now have more powers to demand that irresponsible dog owners take steps to prevent attacks before they occur."
The government announced last year that it will be bringing in compulsory microchipping for all dogs from 6 April 2016.
Join our new commenting forum
Join thought-provoking conversations, follow other Independent readers and see their replies