Oxbridge graduates oversubscribe to fast-track scheme that encourages them to become mental health social workers
Ministers hope a tailored leadership programme will make public services more appealing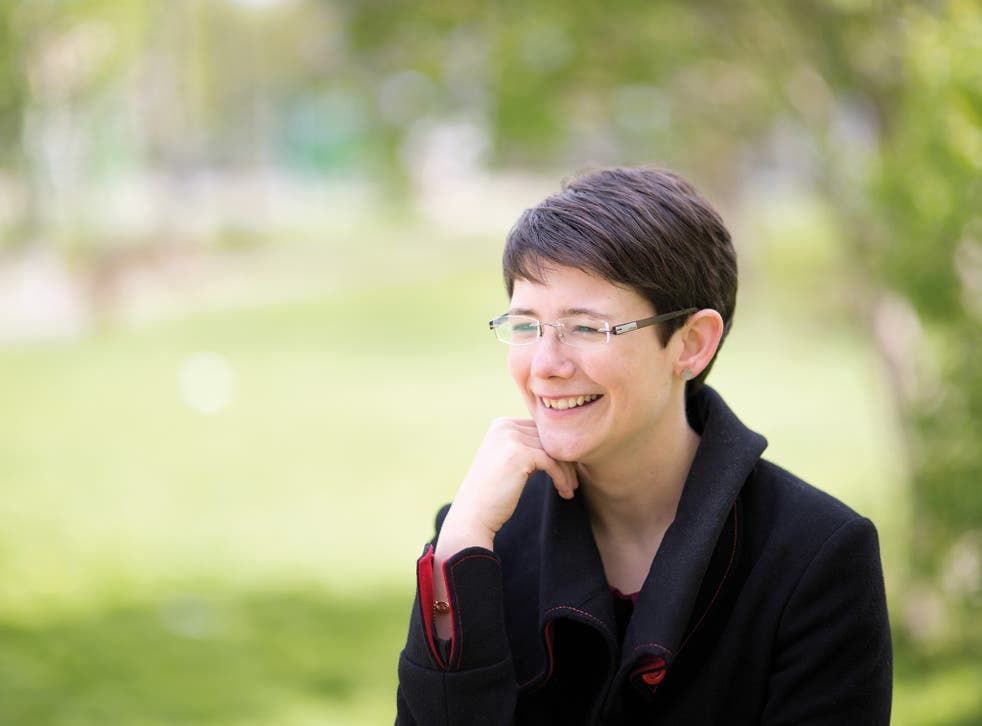 A fast-track scheme to encourage high-calibre graduates to become mental health social workers is oversubscribed with interest from Oxbridge graduates before applications for the first year of the project have even opened.
The Think Ahead scheme is attempting to attract top graduates to the profession following concerns that only 10 Oxbridge graduates studied for a social work master's degree in 2011-12. There will be 80 to 100 places available on Think Ahead, which will be taught at the University of York, but 123 Oxbridge graduates have already registered their interest ahead of the start of applications on Tuesday.
In total, there have been more than 2,600 pre-registrations, including 750 from the Russell Group of leading universities such as Warwick, Edinburgh and Cardiff.
Alistair Burt, the community and social care minister, said: "For years mental health services have not been given the priority they need – we are determined to put this right. Think Ahead will help us achieve this by attracting talented graduates to improve the lives of people facing mental ill-health, and their families."
The scheme hopes to recruit "remarkable people" to support the one in four adults suffering with mental illness. The Institute for Public Policy Research think-tank last year found that nearly 50 per cent of local authorities struggle to recruit high-quality social workers.
Think Ahead, which starts next July, will take graduates two years to complete – three is the norm – and involves on-the-job training and study for a fully funded master's degree.
The graduates will be placed in London, the South-east, the Midlands and the North-east. The summer residential section that opens the course next year runs for six weeks and will be held at Devonshire Hall in Leeds. The curriculum will include teaching and participatory sessions, and involve people who have experience in dealing with mental health issues.
For the first 14 months the trainees will receive a bursary equivalent to around £19,000 outside London and £22,000 inside the capital.
In year two they will be employed as newly qualified social workers, which means they can expect a salary of around £21,500 outside of London and upwards of £25,000 in inner London. This means they receive a full salary more quickly than through other routes into the career.
The trainees will also benefit from a tailored leadership programme to make sure that they can reach the heights of the profession. Think Ahead's chief executive, Ella Joseph, said: "Social workers make for great leaders because every day they need to display good judgement and understanding. Think Ahead is an absolutely fantastic opportunity; it is a brilliant package, and we're offering people the chance to get involved with an important sector that is a national priority."
Ms Joseph added that social work needed to be changed by "widening and deepening the pool of people" who enter the profession.
Think Ahead is modelled on the Teach First teacher-training programme and is one of several fast-track schemes to get Britain's brightest talent into public services. Other schemes include Police Now and Frontline, which is for children's social work.
Frances Turner, a 30-year-old mental health social worker and Cambridge graduate who has helped to set up the programme, said her career choice was considered "unusual" among her peers when she started eight years ago. She studied languages and her friends went on to become interpreters, researchers, business executives and lawyers.
Ms Turner, whose work has included helping people with Aids-related mental disorders such as dementia, said: "The reason I was interested was because I wanted to do a job that is meaningful and challenging both emotionally and intellectually. There are lots of people getting in touch with Think Ahead wanting those type of things. There are plenty of opportunities for career progression and I don't think a lot of people realise that."
Think Ahead was developed by the previous care minister, Liberal Democrat Norman Lamb, who was widely praised for his work on mental health. When he unsuccessfully stood for Lib Dem leadership this summer, Mr Lamb was endorsed by the former boxing champion Frank Bruno, who has struggled with mental health problems.
Mr Lamb said: "I'm absolutely thrilled by all this interest. This is an incredibly exciting opportunity and this cohort will complement the fantastic staff who are already part of the profession."
Earlier this year Mr Lamb announced a Government grant of £1.6m to fund Think Ahead at a launch event attended by 150 guests, including leading figures in mental health and social care.
Join our new commenting forum
Join thought-provoking conversations, follow other Independent readers and see their replies