Oxford becomes first UK city to ban non-recyclable plastic food containers
Follows a host of cities in the US, where the policy has proved popular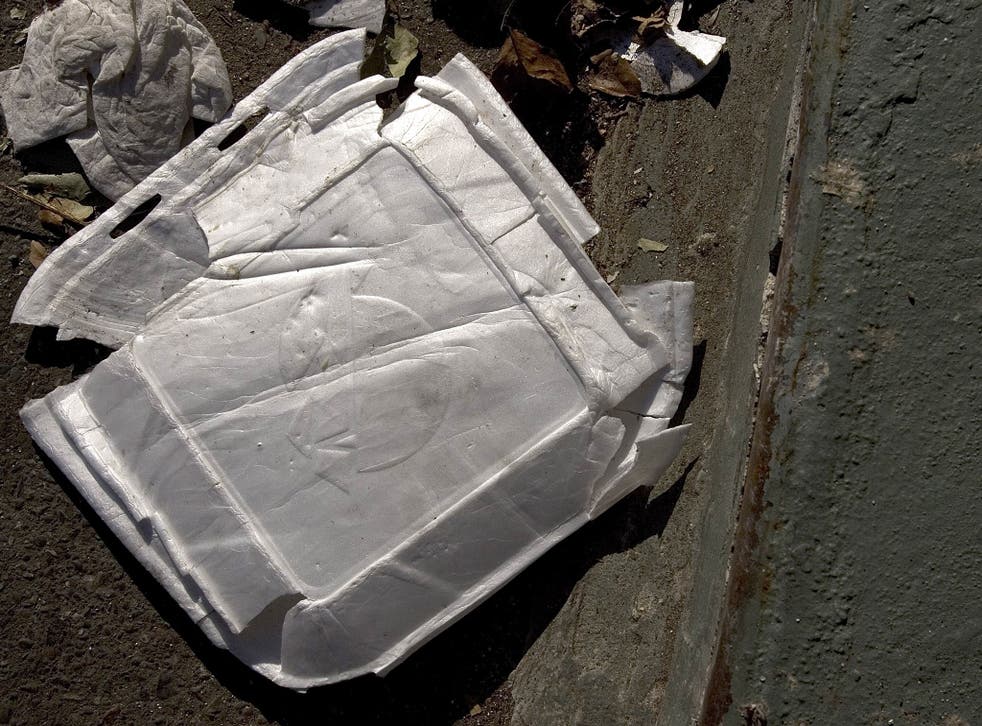 Oxford is thought to have become the first city in the UK to ban non-recyclable food containers, beating New York City to enforcing the popular policy.
All street vendors will be required to use recyclable or biodegradable food containers from now on, in a bid to reduce the amount of waste the city sends to landfill.
The measure, which according to the local Oxford Mail newspaper was voted through at a council meeting on Monday night, will apply from now on to burger vans, kebab vans and other sellers when they apply for new licences.
Vendors will be allowed to use up any existing non-recyclable stock, meaning Oxford's streets are unlikely to look much tidier overnight.
But the city is thought to be the first in the country to announce such a measure, and the city's Labour council leader Bob Price told The Independent he was "sure many other local authorities will be taking the same approach as Oxford" soon.
"Plastic take-away food containers are an environmental disaster and recyclable and biodegradable alternatives are easily available," he said.
"As a society, we should be relentless in driving down the amount of rubbish we send to landfill and increasing the level of recycling and re-use of materials.
"This change in how street traders operate is a small but significant step in improving the street environment and increasing recycling."
Oxford's decision comes a month and a half before similar rules will be brought into effect in America's biggest city, New York.
In pictures: Plastic pollution around the world

Show all 10
That high-profile ban was voted for after around 70 smaller US cities had come to a similar conclusion on the apparent burden of Styrofoam on the local environment, and led to speculation that UK businesses would soon be required to follow suit.
While we're yet to see how Oxford residents react to the council's decision, it is fair to say the measure has proved popular in New York, where around 28,500 tonnes of polystyrene was collected in 2014 alone.
Even the New York State Restaurant Association was positive about the change, despite concerns voiced by some vendors that they would have to increase prices. It said it would help educate food retailers on how to comply with the law and find alternative products that were "better for the environment and cost-effective".
Register for free to continue reading
Registration is a free and easy way to support our truly independent journalism
By registering, you will also enjoy limited access to Premium articles, exclusive newsletters, commenting, and virtual events with our leading journalists
Already have an account? sign in
Register for free to continue reading
Registration is a free and easy way to support our truly independent journalism
By registering, you will also enjoy limited access to Premium articles, exclusive newsletters, commenting, and virtual events with our leading journalists
Already have an account? sign in
Join our new commenting forum
Join thought-provoking conversations, follow other Independent readers and see their replies