Westminster repairs could cost 'billions more than planned'
Abandoning building for new purpose-built facility 'could be a better option', MPs say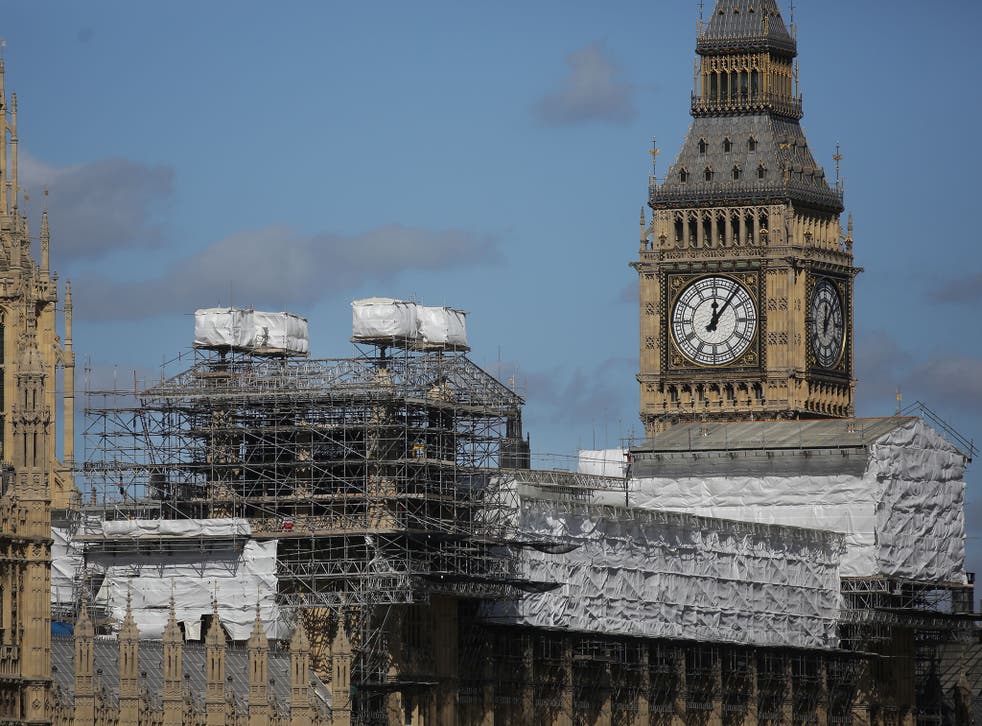 The cost of repairs to the crumbling Palace of Westminster could be "billions more" than expected, according to an MP involved in scrutinising the plans.
A parliamentary committee recommended an estimated £4 billion plan which would see MPs and peers move out of the Houses of Parliament while urgent repairs are carried out to prevent a "catastrophic event" at the historic building.
But one of the MPs on the committee warned that the true cost of the work could be significantly higher and suggested that abandoning the Palace in favour of a purpose-built new facility could be a better option.
SNP MP Neil Gray, a member of the joint committee for the Palace of Westminster, said work by consultants Deloitte had suggested that the plan would cost around £4 billion.
But he added: "My hunch is it will be significantly more than that once the full details of the project are gone through and once we get into the bones of delivering it.
"Any DIY job on an old building always throws up problems. I suspect with a building like the Palace of Westminster, where you've had add-ons, removals and old-fashioned antique construction, you're going to find some pretty expensive pitfalls along the way.
"My concern with it is when they get into the guts of the basement and they find goodness knows what, because that's medieval stuff down there."
He told The House magazine that until decisions were made about the scope of the work it would be difficult to finalise a budget.
"But I can almost guarantee the costs are going to be higher than £4 billion," he said.
The Airdrie and Shotts MP has called for consideration to be given to leaving the Palace of Westminster permanently.
"My concern the whole way through the process on the committee was 'are we artificially crow-barring a parliament into an old palace at a premium?' I think that is borne out in the costs that we're looking at," he said.
"I think there are potential opportunities in a new-build parliament. If you go to the Scottish Parliament, it's an open bright, accessible building.
UK news in pictures

Show all 50
"Say what you will about the exterior - some people love it, some people hate it - but when you're in the building, it's well-functioning, easy to operate. Contrast that with the Palace and it's completely the opposite."
Press Association.
Join our new commenting forum
Join thought-provoking conversations, follow other Independent readers and see their replies