Paris attack: Video showing 'London Muslims celebrating terror attacks' is fake
The footage actually shows British Pakistanis celebrating a cricket victory in 2009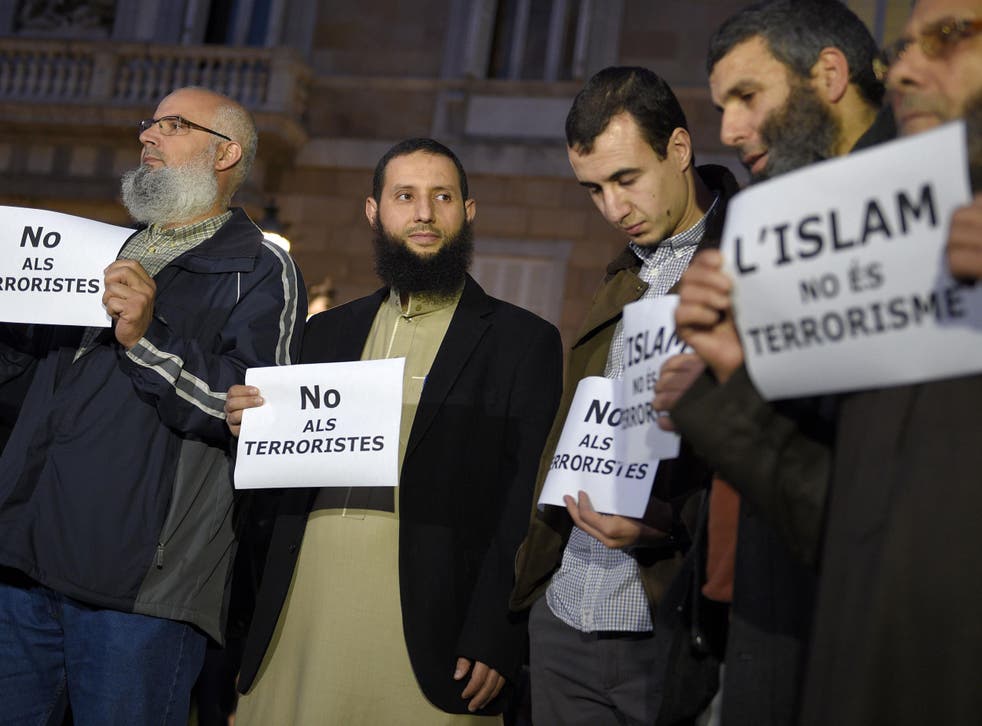 A Facebook video being widely shared that supposedly shows Muslims in London celebrating in the aftermath of the Paris terror attacks is fake, it has been shown.
The video, entitled "Muslims Around The World Celebrate The Islamic Victory In Paris France", claims to show a large group of Muslim men cheering and waving Pakistani flags outside Tooting Broadway station in south London, following Isis' statement claiming responsibility for the attacks.
The voice of a newsreader can be heard over the cheering, describing scenes of Friday's violence in which 129 people were killed in a wave of attacks.
It has since been revealed that the footage actually shows British Pakistanis celebrating a cricket victory during the 20/20 games in 2009.
The video, which appears to have originated from a personal Facebook account around 14 November, has been shared by a series of far-right blogs and websites, generating 458,000 views in a matter of hours.
It has since been removed from both Facebook and YouTube.
A further image, showing a Muslim man standing on a French flag with his fist raised in the air has also been circulated across social media over the past few days.
This has also been confirmed as fake, with a Google search revealing the image is two years old and bears no relation to the Paris attacks.
Muslims around the world have stood in solidarity with the victims of Friday's attacks and Islamic leaders have denounced the massacre.
Many of the condemnations came before Isis' released statements in Arabic and French claiming the "blessed battle" was an act of revenge for France's involvement in the US-led coalition bombing its militants in Iraq and Syria.
The UK's Muslim council have denounced the attacks as "horrific and abhorrent".
World's monuments show solidarity with Paris

Show all 30
Dr Shuja Shafi, The Muslim Council of Britain's Secretary General, said: "We condemn this violence in the strongest possible terms. My thoughts and prayers for the families of those killed and injured and for the people of France, our neighbours.
"This attack is being claimed by the group calling themselves 'Islamic State'. There is nothing Islamic about such people and their actions are evil, and outside the boundaries set by our faith."
Iran's president Hassan Rouhani called the attacks a "crime against humanity" and Joko Widodo, the leader of Indonesia, the world's most populous Muslim country, said his nation "condemns the violence that took place in Paris.
Join our new commenting forum
Join thought-provoking conversations, follow other Independent readers and see their replies