PM pledges to add mothers to 'outdated' marriage certificate that only details father
A petition calling on the reform has attracted over 70,000 signatures, while a motion was put forward by Caroline Lucas MP earlier this year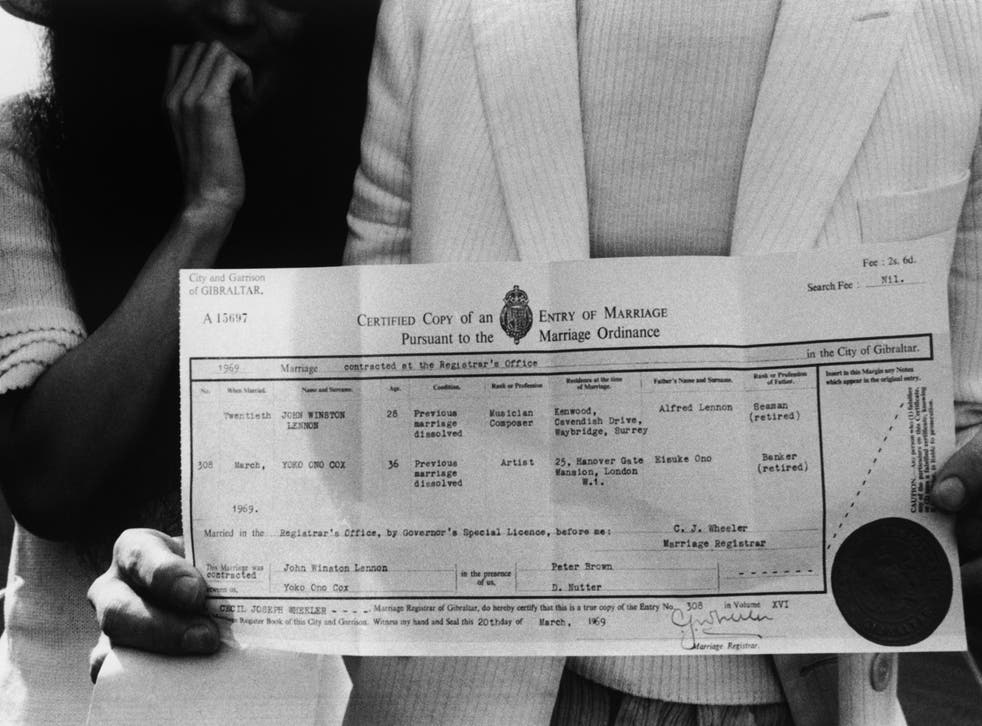 The "outdated" system of only providing the name of the fathers, and not the mothers, of a marrying couple on their certificate will be scrapped, David Cameron has promised.
He said he has asked the Home Office to investigate how marriage certification can be reformed to include the details of both parents.
Currently, a marriage certificate just asks for the name and occupation of each party's father, in addition to other details such as the names of witnesses and the person who solemnised the marriage.
"The content of marriage registers in England and Wales has not changed since the beginning of Queen Victoria's reign," Mr Cameron said
In pictures: UK's first gay weddings

Show all 16
"At the moment, they require details of the couple's fathers, but not their mothers.
"This clearly doesn't reflect modern Britain - and it's high time the system was updated.
"So I have asked the Home Office is to look at how we can address this too."
He made the comments as the keynote speaker at the Relationships Alliance Summit, organised by charity Relate, where he also pledged to do away with the "ridiculous" red tape that stifles adoption.
"Frankly, people have sometimes found it easier to fly half-way round the world to adopt than wait for the case system at home to finish agonising about placing black children with white families and vice versa," he said. "So I've made it a priority to sort this out."
His comments on the marriage certificate changes will be welcomed by the legion of MPS and petition signatories that have been calling for the change for some time.
Caroline Lucas MP proposed the idea in Parliament in June, with the motion receiving 112 signatures, calling on the law to "recognise the importance of mothers" rather than a "business transaction between the father of the bride and the father of the groom", she said at the time.
She was reportedly spurred on after seeing an online petition by Ailsa Burkimsher Sadler, which has received 70,000 signatures, calling for the change to be implemented.
One supporter wrote: "My mother raised me on her own, making thousands of sacrifices along the way. My dad never did anything useful or kind for us. I don't understand why I had to put his name on my marriage certificate. I can't be alone in this."
To see an example of a marriage certificate, visit the General Register Office.
Join our new commenting forum
Join thought-provoking conversations, follow other Independent readers and see their replies