Police called to Bluewater Shopping Centre after shoppers forced to queue for up to six hours
One customer said: 'I will never, ever go to Bluewater at Christmas again. It was horrible'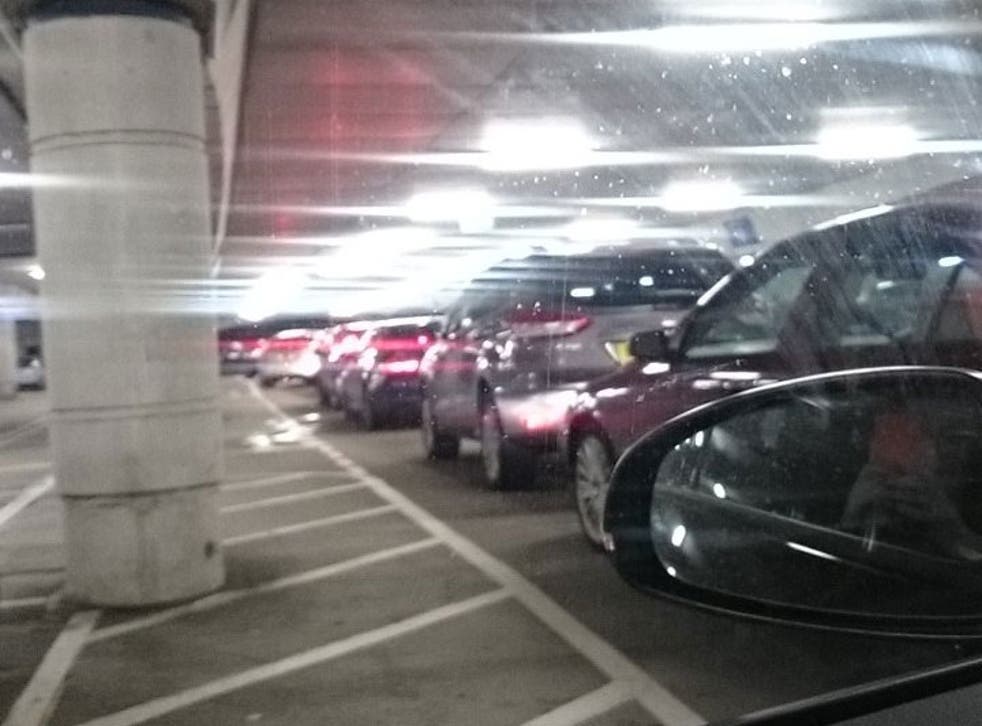 Police were called to Bluewater shopping centre in Kent after shoppers were trapped in the car park for nearly six hours as they queued to get out.
Customers doing their last-minute Christmas shopping found themselves in a new circle of traffic hell as the 240-acre car park came to a standstill on Monday afternoon.
Hundreds of drivers trying to exit the car park were stranded in long queues, with some seen crying in frustration behind the wheel as they tried to exit the fourth largest shopping centre in the country.
Customer Sophie Stevens, 34, said she saw a woman sobbing and pleading with the staff to help them, reported the Mirror.
"She looked like she was having a panic attack," she said. "She was crying and begging staff.
"I will never, ever go to Bluewater at Christmas again. It was horrible."
Vintage Christmases in pictures

Show all 14
Some customers became involved in angry altercations as tensions mounted, while others abandoned their cars and returned to the centre to eat or watch films in the hope the traffic will have cleared by the time they finished.
According to the Daily Mail, many claimed this created more problems for those stuck behind the abandoned cars.
Customers tweeted their displeasure from the car park, with many saying they spent between three to six hours in the queue.
The chaos started at 4pm, with traffic only easing up and running smoothly around 10pm.
A spokeswoman for Kent Police confirmed local officers were at scene helping to direct traffic and clears the tailbacks.
She said: "From what I understand a broken down vehicle and the sheer volume of traffic at Bluewater tonight caused delays to people trying to exit the shopping centre car parks."
A spokesman for Bluewater said the company was "aware of the traffic issues" and apologised for the inconvenience caused.
Christmas message from Santa
A spokesman added: "While the traffic in surrounding areas, including the M25, is out of Bluewater's control, we have a dedicated control team who are continually monitoring the roads and car parks around the centre 24/7.
"This includes deploying additional hosts in our carparks to help guests find spaces, as well as implementing traffic controls on surrounding roads."
Join our new commenting forum
Join thought-provoking conversations, follow other Independent readers and see their replies