Police chief's call to decriminalise people who grow small amounts of cannabis met with warm response from campaigners
Ron Hogg's policy of de-prioritising the prosecution of small-scale growers was welcomed by those who argue that Britain's drug laws are failing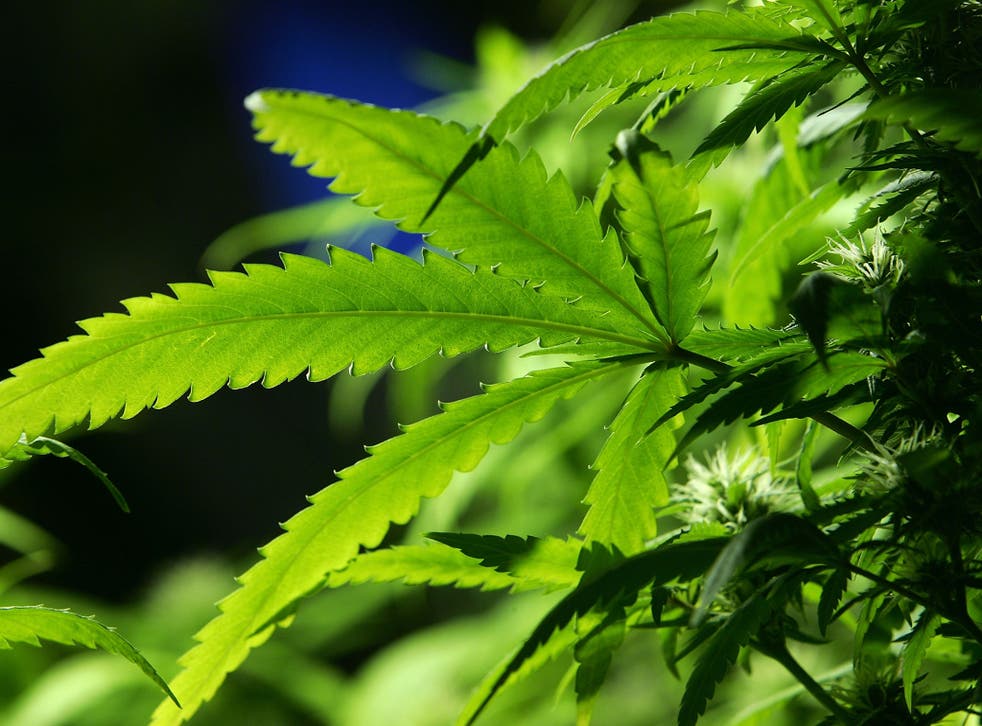 The decision by Durham's police and crime commissioner to effectively decriminalise people who grow small amounts of cannabis in their homes met with a warm response form drugs reform campaigners yesterday.
Ron Hogg's policy of de-prioritising the prosecution of small-scale growers earned criticism in some quarters, but was welcomed by those who argue that Britain's current drug laws are failing.
Lord Paddick, the former assistant commissioner of the Metropolitan Police, called for police resources should be focused on going after dealers not those in possession of small quantities of drugs for personal use.
The Liberal Democrat peer repeated his party's manifesto call for responsibility of drugs policy to be moved from the Home Office to the Department of Health, claiming "The war on drugs has failed and the Tories don't know how to deal with it. Police resources should be focused on going after dealers, not those people in possession of small quantities of drugs. "
Lord Paddick's words were backed by Professor David Nutt of Imperial College, who has repeatedly clashed with government ministers on both the classification of dangerous drugs and how the law is used against users.
The former government advisor, who has worked on drugs policy for the ministries of health, defence and the Home Office, said the current laws on the use of cannabis were not working.
Calling on the government to look at how drugs policy worked in the Netherlands, Professor Nutt said "The police and the courts both hate how people are currently prosecuted for cannabis possession. The criminal law defence of necessity, where people claim an overwhelming urgency to break the law because of pain management and other issues, is no longer allowed."
Professor Nutt said Mr Hogg's comments may have been marshalled to protect officers in Durham police because they "faced making life and death decisions on prosecutions that were largely unnecessary."
"I do not see this as an ideological position but a resource issue, directing their limited resources towards where they are needed. From what I have seen the Ron Hogg approach does seem to be a growing sentiment."
The criminal justice minister, Mike Penning, repeated that the government had no plans to ease or legalise cannabis laws, and that those found growing the drug, for whatever reason, would face jail sentences.
David Raynes, the political affairs director for the National Drug Prevention Alliance, which campaigns for a drug-free lifestyle, accused Mr Hogg, a former senior police officer, of "going rogue" and "playing political games on behalf of others who want to see drugs laws weakened."
Mr Raynes told The Independent : "Mr Hogg and his chief constable in Durham are not there to make the law, they are there to enforce it. Giving the green light to effective decriminalisation will only encourage a rise in the illegal growing of cannabis."
Found in taxi: £70m cocaine haul
Cocaine worth an estimated £70m has been found in the boot of a taxi.
A "massive" 200kg of the drug in several high-purity blocks was seized by police after they found it stashed in holdalls in a minicab near Tilbury Docks in Essex.
The driver and seven others have been arrested by detectives investigating the importation of drugs in London and the Home Counties.
All eight are currently in custody at an east London police station.