Police watchdog to investigate whether force is institutionally racist
Inquiry comes following string of high-profile cases, including stop and search of Team GB sprinter
Chiara Giordano
,
Andy Gregory
Friday 10 July 2020 09:18 Comments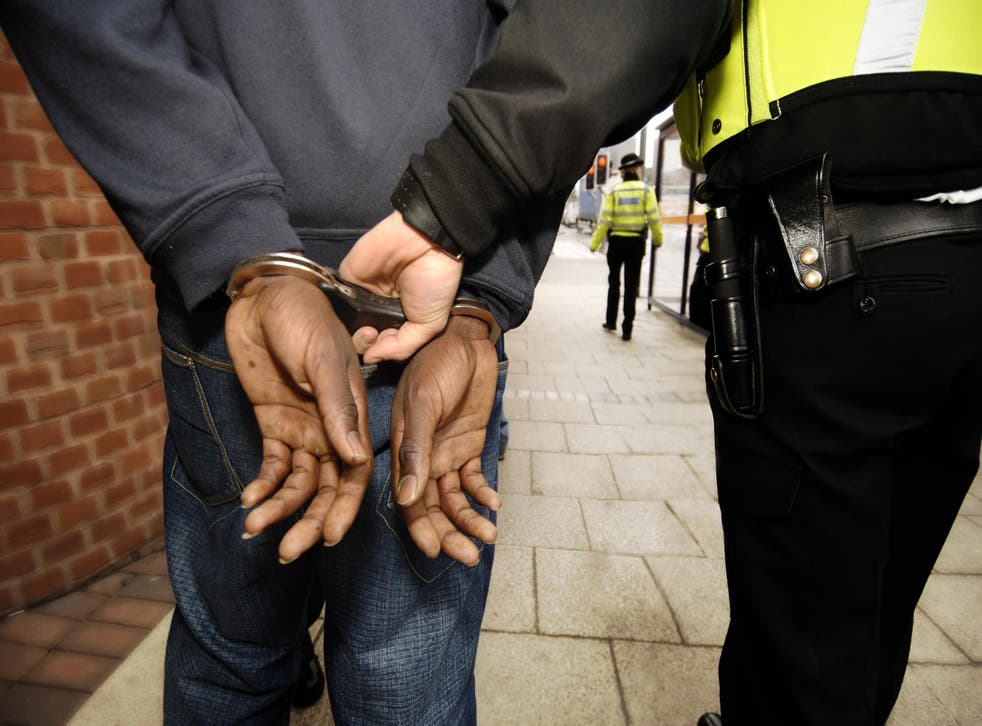 An investigation is being launched into whether police officers across England and Wales racially discriminate against ethnic minorities, and to establish whether there are "systemic issues which should be addressed".
The police watchdog review will focus on the use of force and stop and search – both of which black people are disproportionately likely to face at the hands of officers.
The Independent Office for Police Conduct (IOPC) said it will launch its probe in the coming months, and will review cases to determine whether a pattern of racial bias exists.
Concerns have been raised over potential racial bias in the ranks following a string of high-profile cases, including that of Team GB athlete Bianca Williams.
"Evidence of disproportionality in the use of police powers has long been a concern which impacts on confidence in policing, particularly in the BAME communities," said IOPC director general Michael Lockwood.
"But even with the numbers and the statistics, particularly from stop and search data, we still need to better understand the causes and what can and should be done to address this.
"In the coming months, we will be launching race discrimination as a thematic area of focus to establish the trends and patterns which might help drive real change in policing practice.
"Thematic case selection involves independently investigating more cases where racial discrimination may be a factor in order to develop a body of evidence to identify systemic issues which should be addressed."
Metropolitan Police commissioner Dame Cressida Dick denied the force is institutionally racist when quizzed by MPs on Wednesday, and apologised to Ms Williams for any distress caused to her and her partner during a police stop.
The British sprinter and her partner, Portuguese runner Ricardo dos Santos, have accused the Metropolitan Police of racial profiling after they were pulled from their car and handcuffed in front of their three-month-old son in Maida Vale, west London, on Saturday.
Officers subsequently found nothing untoward inside the car and the force voluntarily referred itself to the IOPC over the incident.
Figures on Thursday revealed young black men in London have been searched more than 20,000 times between March and May.
More than 80 per cent of the 21,950 searches resulted in no further action, according to analysis by the office of Yvette Cooper, chair of the Commons home affairs select committee chair.
Mr Lockwood, who noted the IOPC only sees a small number of cases where discrimination is alleged, said: "Initially we will focus on investigating more cases where there is an indication that disproportionality impacts the BAME community, including stop and search and use of force.
"We will also be investigating more cases where victims from BAME communities have felt unfairly treated by the police."
This could include whether the police are treating allegations of hate crime against ethnic minorities seriously, and if there are cases where they are failing to treat them as victims of crime.
One of the cases expected to be looked at by the IOPC is that of murdered sisters Nicole Smallman, 27, and Bibaa Henry, 46, who were stabbed to death in a park in Wembley, north London, last month.
Two Metropolitan Police officers have been arrested over allegations of taking "selfie" photographs showing the victims' bodies and sharing them with others.
Hundreds of thousands of people have taken to the streets in Britain as part of Black Lives Matter protests following the death of George Floyd, who died after a police officer knelt on his neck for more than eight minutes in Minneapolis, US, in May.
Neville Lawrence, the father of murdered black teenager Stephen Lawrence, last month said he believed British police remained "institutionally racist" despite promising reform following a 1999 inquiry into failures in the investigation into his son's murder six years prior.
The first police investigation into the 18-year-old killing was hampered by prejudice, incompetence and alleged corruption, and the subsequent inquiry concluded the Metropolitan Police was guilty of "institutional racism".
Register for free to continue reading
Registration is a free and easy way to support our truly independent journalism
By registering, you will also enjoy limited access to Premium articles, exclusive newsletters, commenting, and virtual events with our leading journalists
Already have an account? sign in
Join our new commenting forum
Join thought-provoking conversations, follow other Independent readers and see their replies