Poppy Appeal 2014: Figures show donations to the Royal British Legion have fallen since 2011
Figures show total funds fell from £42.8m in 2011 to £39.5m in 2012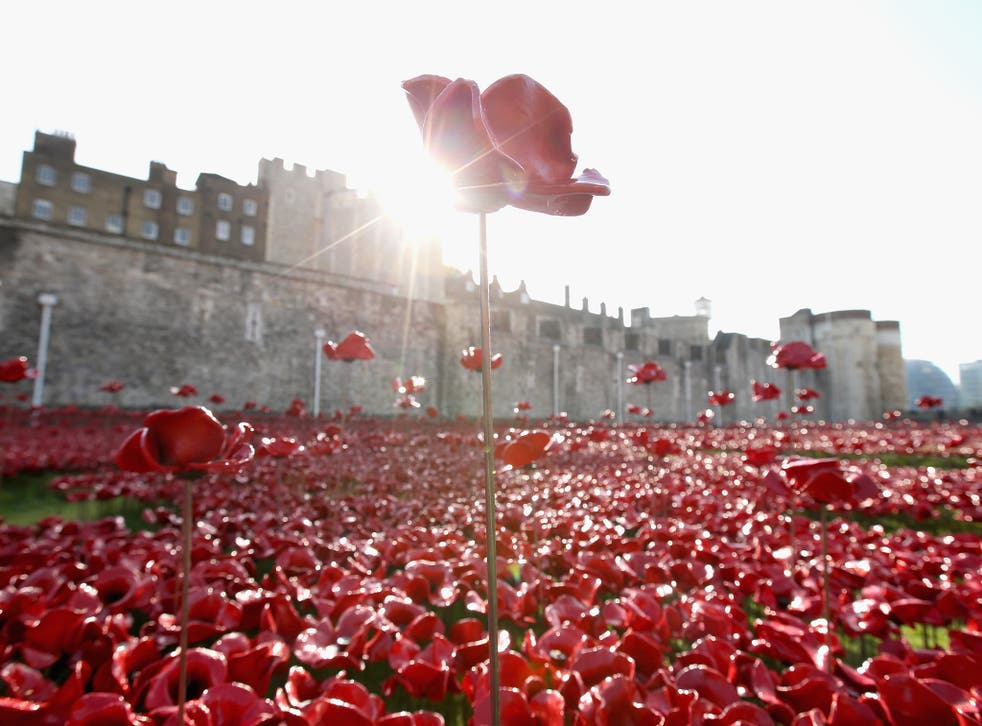 Donations to the Poppy Appeal fell by £3.3m between 2011 and 2012, after more than half a decade of annual growth.
Figures from the Royal British Legion show the total funds generated through the appeal rose from £23.5m in 2005 to £42.8m in 2011.
The following year however saw the total fall to £39.5m, which included £36.9m from on-street collections.
Figures for 2013 show while the on-street collection figure had risen to £38.9m, it had still not reached the 2011 on-street amount of £40m, suggesting the overall figure, once other donations had been taken into consideration, had also remained lower.
Last Thursday marked the start of the annual Poppy Appeal, which this year – the centenary of the outbreak of the First World War – aims to reach £40million.
The British Legion is this year calling for a focus on the "future of the living" and the "memory of the fallen".
In pictures: 'Blood Swept Lands and Seas of Red' poppy installation in London

Show all 19
At the start of the appeal last week, a vigil was held at the Cenotaph in central London. 'The Watch' was held in shifts from sunrise to sunset and was inspired by images of the repatriation of the Unknown Soldier in 1920, when guards kept a vigil at the coffin as a mark of respect.
The Royal British Legion was today holding its London Poppy Day, as it hoped to repeat last year's collection of £1m in a single day.
A 1960s Routemaster travelled through the capital this morning as part of the event.
Meanwhile, more than 2,500 volunteers representing the Royal Navy, Army, RAF and supporters were due to be collecting at more than 60 sites throughout London.
Join our new commenting forum
Join thought-provoking conversations, follow other Independent readers and see their replies