'The aftercare was shocking': Nine in 10 women say maternity choices changed due to Covid-19 crisis
'I was completely alone. It was very, very lonely. I wasn't checked on very much. No one came to see me virtually all night. That was pretty horrendous,' says one woman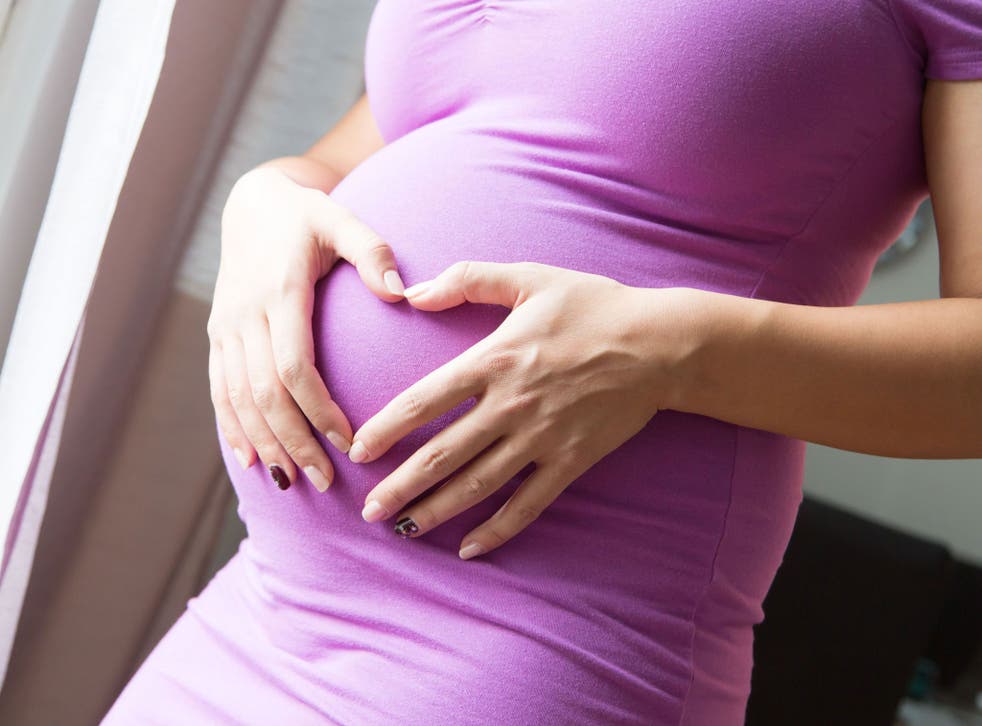 Leer en Español
Nine in 10 women say their maternity choices were changed due to the coronavirus crisis, a troubling new study has found.
Make Birth Better, a campaign group which polled 458 pregnant women, say mothers-to-be have been forced to give birth without partners and have had less access to pain relief in the wake of the public health emergency.
Half of those polled were forced to alter their own childbirth plans as a result of the Covid-19 outbreak – with experts saying pregnant women have endured "shocking" conditions while giving birth.
Women told researchers they felt "devastated", "powerless" and "frightened" and voiced frustrations that pregnancy information is highly unclear and difficult to get hold of in the wake of the virus. Almost half of those who were dependant on support from a specialist mental health midwife said help had stopped.
Jasmine Bundock, from Ashford in Kent, told The Independent she spent much of her birth alone because of coronavirus restrictions and had since been diagnosed with post-traumatic stress disorder (PTSD) as a direct consequence of having a distressing birth.
The 28-year-old, who is now having therapy to treat the PTSD, said she had several incidents where she had to rush to hospital because of not being able to feel the baby moving around.
Ms Bundock, who gave birth in July, said: "This can be very dangerous. They want you to get checked out as soon as possible. I needed support, but my husband was not allowed in. It was very stressful having nobody with me.
"For the actual birth, I was induced. Partners were only allowed to come in for normal visiting hours, which is 8am to 8pm. I was by myself for a whole evening and that is when the contractions started. I was completely alone. It was very, very lonely. I wasn't checked on very much. No one came to see me virtually all night. That was pretty horrendous.
"My husband came back the next morning. My blood pressure was really high. I hadn't slept at all. I'm still trying to catch up now. Later that day, he got asked to leave again. I got very, very emotional. I'd had horrible examinations from midwives and contractions starting and stopping. I was in tears and the midwife said: 'Well the quicker you get yourself into active labour, the quicker your husband can get back.' I was in a state, crying. I had a red face and snot coming out. Covid made my childbirth a thousand times worse."
Ms Bundock said it was "appalling" and "heartbreaking" that women are being forced to go through childbirth alone when other parts of life – such as going to the pub or getting your nails done – are returning to normality.
She said her baby boy's face was the wrong way during childbirth and his heart rate was fluctuating a lot – very high and then shooting back down.
"I had a C-section," Ms Bundock added. "I found that quite terrifying. It is quite scary being awake when someone is cutting you open. I was then taken to the recovery room. My husband had to leave two hours after I gave birth. They were very, very pushy about it. The aftercare was shocking. I ended up pushing to go home early as I couldn't bear another night alone with the poor treatment of the midwives."
Dr Jan Smith, the report's lead researcher, said the treatment of pregnant women and mothers-to-be has been "shocking" amid coronavirus upheaval.
The psychologist, who is the clinical lead at Make Birth Better, added: "Women can be alone for a lot of time before and after the birth due to coronavirus restrictions. We know women who have had a previous traumatic birth are at subsequent risk of experiencing their birth as traumatic, so having a birth partner's support is important.
"We have heard midwives are doing a great job to support women. However, nothing can compare to the support you receive from your birthing partner. Not just emotional support but also asking health professionals for the type of pain relief they need.
"Women are also being impacted by not being able to attend appointments with partners. Evidence shows mothers who receive support from partners during pregnancy have lower emotional distress postpartum and their infants are reported to be less distressed in response. Maternity services are making changes to birth plans which are extreme in some cases and potentially compromising safety."
The psychologist said she had spoken to a woman who said she was going to free birth – defined as intentionally giving birth to a baby with no doctor or midwife present – because she thought it would be safer.
Dr Smith added: "There could be a whole range of dangerous health complications that arise from that, if the baby needed any kind of medical support when it was born or the mum started to heavily bleed or haemorrhage."
She said first-time parents had been particularly badly affected by coronavirus restrictions as a result of them not having anything to compare their experiences to. She added that not having "clear and consistent communication" and the same midwife throughout the antenatal period can exacerbate anxiety.
A Yale University study published in March found that stress during pregnancy may inflict damage on a child that lasts a lifetime, with exposure to the stress hormone while in the womb permanently changing many immune system reactions, reducing the body's capacity to keep bacterial infections at bay and fight tumours.
Lyndsey Tengilley, who is nearly 37 weeks pregnant, said being pregnant during the Covid-19 emergency had been a highly stressful experience because she had not received enough support from health professionals.
The 34-year-old, who lives in East Sussex, said: "I had to access perinatal mental health support, so they did try and ring me regularly because they couldn't see anyone face to face. But it has been hard to get the help I needed. Courses are cancelled. I have had very high anxiety and high depression throughout lockdown. I have been staying in bed a lot. Not coping well with obstacles. Lots of crying and feeling empty. I cried publicly on an NHS antenatal support Zoom chat.
"The hardest thing is not having my husband allowed into any scans or antenatal appointments. As a result, he has felt quite disconnected from the baby and we've lost a lot of joyful happy moments of pregnancy that we can never get back. Especially being first-time parents."
Ms Tengilley said it had put a burden on their relationship and made them argue more, adding that she had been left unemployed because of her school not rehiring or furloughing her.
"I couldn't get supply teaching work," she added. "We have struggled for money. We are not eligible for universal credit as our combined savings are over the threshold but what that doesn't consider is the savings are for the baby because I can't work with the baby. We are biting into savings."
Gill Walton, chief executive of the Royal College of Midwives, told The Independent that the report showed communication from maternity services had not always been sufficient during the coronavirus crisis.
Ms Walton said: "Throughout the Covid crisis, maternity services across the country have been doing all they can to support the women in their care, who were understandably anxious.
"The priority is always to ensure those women receive good quality, safe care and, to do that, in areas with high rates of Covid-19 or where trusts and boards were short-staffed due to Covid restrictions, difficult decisions had to be made to suspend some services. Good communication is absolutely vital in these instances. It's clear from this report that, for some families, this did not happen and that is not good enough."
Maria Booker, of Birthrights, which campaigns for respectful pregnancy care for women, argued that it was important for maternity services to "learn lessons" from the study as coronavirus is going to be "with us for some time yet".
She said: "The potential damage done to the nearly half of women who did not receive the care they should have had from a specialist midwife is deeply concerning. Pregnant women understand that maternity services cannot be entirely insulated from the impacts of Covid, but, as this report shows, being open and honest with women and treating them with kindness and respect goes a long way towards preventing trauma."
Join our new commenting forum
Join thought-provoking conversations, follow other Independent readers and see their replies