Prince Andrew backed by eminent engineer in rare public appearance following Virginia Roberts sex claim
Professor Dame Ann Dowling describes Duke of York as a 'true beacon' of UK trade and enterprise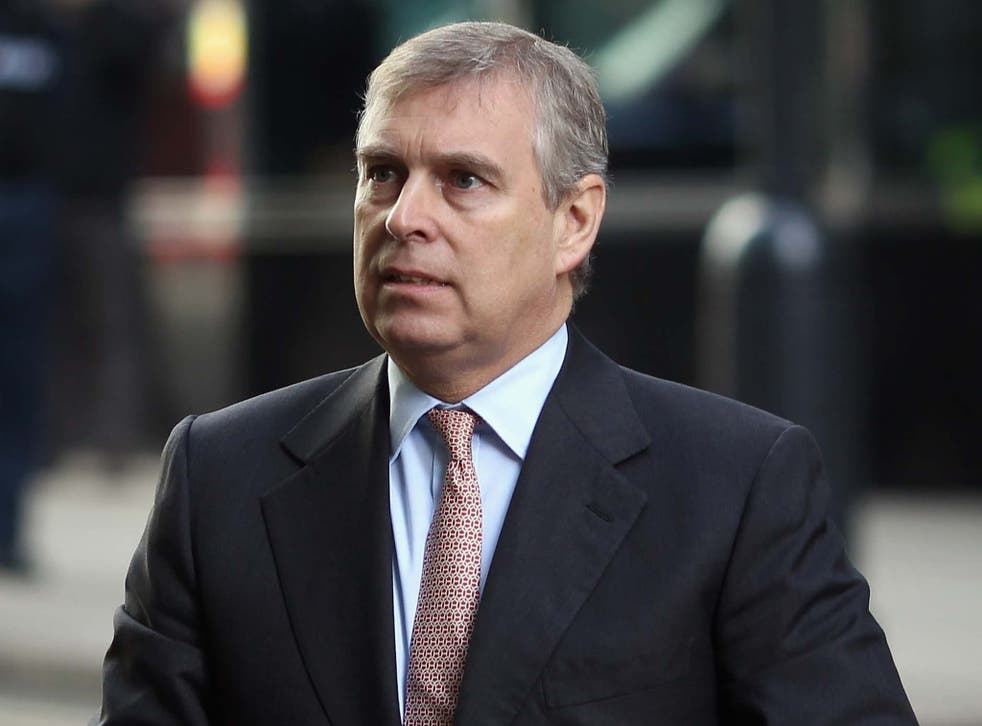 One of Britain's most eminent engineers has shown her support for Prince Andrew, describing him as a "true beacon" of UK trade and enterprise.
In a rare public appearance since allegations emerged that he had sex with a teenager in the United States, Andrew delivered a short speech at the ceremony today in which he paid tribute to his father the Duke of Edinburgh for inspiring him.
Professor Dame Ann Dowling, president of the Royal Academy of Engineering, told Andrew, who was representing the Queen at the ceremony in London, that he had been a "true beacon" as an ambassador for UK trade and enterprise and that his work was valued.
Prince Andrew: Life in pictures

Show all 15
"Your Royal Highness, you've been a true beacon as an ambassador for UK trade and enterprise around the world and on behalf of the engineering community, who you have promoted so strongly, I would like you to know how much we value your work," she said in her address.
The Duke has faced allegations in the US that he had sex with a teenager, Virginia Roberts, which he denies. He spoke out publicly at the World Economic Forum in Davos to "reiterate and reaffirm" Buckingham Palace statements dismissing the accusations made in US court documents.
He described the £1 million biennial engineering prize as critical to encouraging young people to become involved in engineering.
The Duke quoted from Philip's recent article in New Scientist magazine in which he wrote that: "Engineering is not just a profession to be learned and practised as a way of making a living.
"It is one of the few ways in which human talent can be given the chance to improve, and frequently to transform, the comfort and prosperity of the human community. In fact, engineering has made a greater positive difference to human life than almost any other human endeavour."
Andrew said: "I think it encapsulates what we're trying to achieve."
He added: "I believe, that like many engineers, I have been inspired by my father as well and I think that this is something that young people can aspire to in the future."
The winner of the 2015 Queen Elizabeth Prize for Engineering was chemical engineer Dr Robert Langer, who was recognised for his "revolutionary advances and leadership in engineering at the interface with chemistry and medicine".
Dr Langer, an American engineer and one of 11 Institute Professors at the Massachusetts Institute of Technology (MIT), was the first person to engineer polymers to control the delivery of large molecular weight drugs for the treatment of diseases such as cancer and mental illness.
Controlled release in drugs is important because a dose that is too high could be toxic, but a dose that is too low will not be effective. It enables the patient to have a correct dose over a long period of time but requires much less frequent doses.
More than two billion lives are said to have been improved across the world by the technologies that Dr Langer's lab has created.
His work has been the basis for long-lasting treatments for brain cancer, prostate cancer, endometriosis, schizophrenia, diabetes, and cardiovascular stents.
Join our new commenting forum
Join thought-provoking conversations, follow other Independent readers and see their replies