Prince Andrew 'spent £3,000 on helicopter ride to royal appointment'
Travelling from London to Norfolk by train and chauffeur-driven car costs £68 combined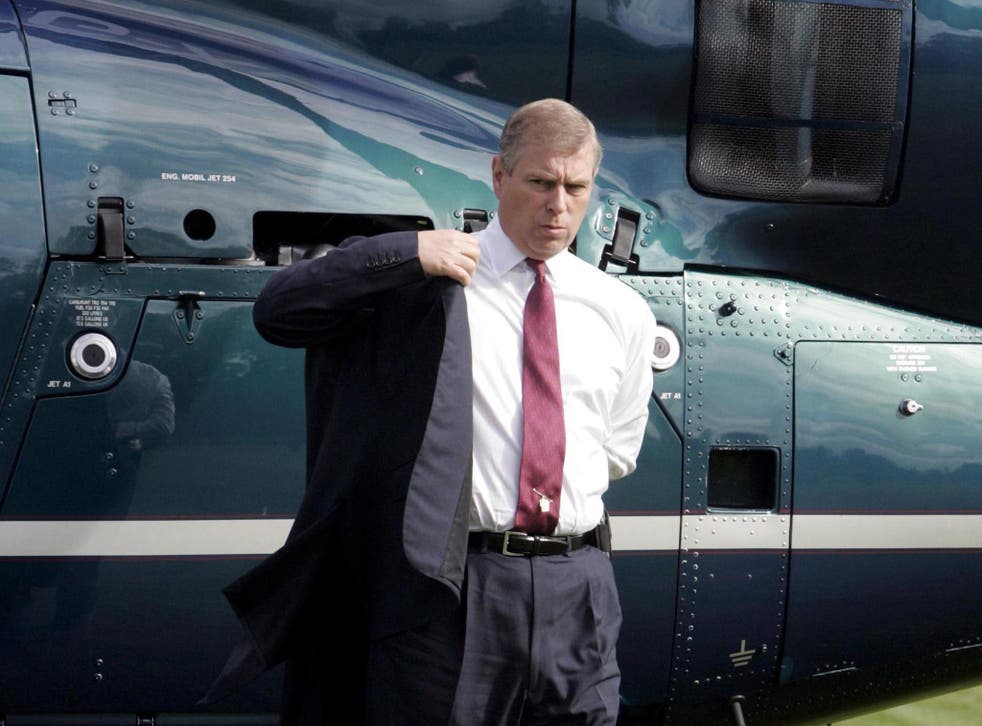 Prince Andrew has been accused of spending £3,000 on a helicopter flight from London to Norfolk, when he could have reached his appointment by train at a fraction of the cost.
The Duke of York was due to attend an engagement at a construction site in Bircham Newton, and arrived in the helicopter the Queen's Flight which is available to members of the royal family.
The 45-minute journey is estimated to have cost £3,000, while the cost of a train ticket and chauffeur-driven car would have been £68 combined, according to the Sunday Express.
The Queen's Flight is funded by the annual Sovereign Grant, the allowance provided by the government from taxpayer money to support the Queen in her official duties.
The helicopter went from Buckingham Palace to the Bircham Newton site, where Prince Andrew was given a tour of the projects before returning to the capital.
He visited the set of the film Journey's End in Cardiff in early December, the Court Circular showed. He reportedly also used a helicopter for this trip, at a similar cost.
In July this year, the Duke was criticised for allegedly spending £5,000 in public funds to fly the president of the World Bank to Kent by helicopter to play golf.
A Buckingham Palace spokesman told the Express: "From time to time the Duke of York, like other members of the Royal Family, uses a helicopter to travel to official engagements. The Duke has also used public transport in the past."
UK news in pictures

Show all 51
The Duke, nicknamed 'Air Miles Andy' by the press for his love of luxury travel, has reportedly visited six countries since April including China, Mexico and Malaysia. He stepped down as the UK's special representative for trade and investment in 2011.
In March, the Duke reportedly spent £6,000 on a 230-mile trip by helicopter to visit three schools in the Kent area, according to MailOnline.
Last week, the Duke issued a statement accusing the press of publishing stories about his family "that have no basis of fact".
Join our new commenting forum
Join thought-provoking conversations, follow other Independent readers and see their replies