Prince Andrew's sex offender friend Jeffrey Epstein negotiated immunity for 'potential co-conspirators'
Epstein reportedly struck a secret deal with the US government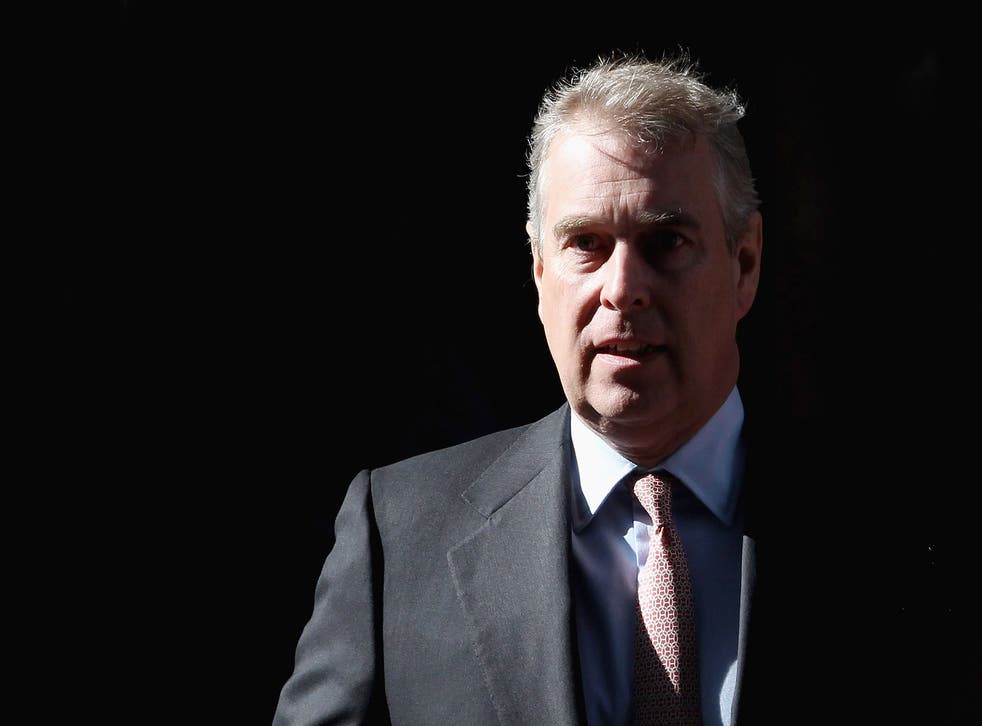 Billionaire sex offender Jeffrey Epstein is reported to have a secret deal with the United States government that has granted immunity to some named in the court documents in connection with allegations of sexual abuse.
According to the Sunday Times, the 2007 secret plea agreement protects American financier Epstein and his "potential co-conspirators" from a number of criminal charges related to an alleged sex trafficking ring for rich and powerful men.
Documents filed as part of the Florida legal action related to the Epstein case, in which the Duke of York has been named but not as a party to the action, allege that Epstein negotiated the "non-prosecution agreement" using his "significant social and political connections" — which included former US President Bill Clinton who, it is said, worked to get Epstein a "more favourable" deal.
The reported deal would mean that those named in the court documents, including Prince Andrew, are unlikely to face legal action over allegations, including that The Duke of York had sex with a teenager who it is claimed was being used by Epstein – a convicted sex offender former friend of the Duke's – as a "sex slave".
Prince Andrew: Life in pictures

Show all 15
Prince Andrew has emphatically denied having "any form of sexual contact or relationship" with the woman.
"The allegations made are false and without any foundation," a Buckingham Palace statement read.
The Palace named the woman as Virginia Roberts following the publication of her details by The Mail on Sunday.
In an interview with the Mail on Sunday in 2011, Roberts, a US citizen, waived her anonymity when claiming she had been sexually exploited by Epstein as a teenager.
The Independent has not been able to verify her identity.
The woman claims that between 1999 and 2002, when she was under 18 years old, Epstein offered her sexually to "politically connected and financially powerful people" — including the Duke of York.
The woman said Epstein used her to ingratiate himself for "business, personal, political and financial gain as well as to obtain potential blackmail information".
She claims that she was "forced to have sexual relations with this prince when she was a minor" in London, New York and on Epstein's private Caribbean island.
Harvard law professor Alan Dershowitz - who is also named in the court papers - said the claims against him were part of a pattern of "made-up stories" by the woman and her lawyers against prominent people.
Prof Dershowitz, who represented Epstein in the 2008 case, said that he would not rest until he had shown that the claims regarding his conduct were false and he advised the Duke to do everything in his power to clear his name.
"My only feeling is, if she's lied about me, which I know to an absolute certainty she has, she should not be believed about anyone else," he told the BBC Radio 4 Today programme.
"We know she's lied about other public figures including a former prime minister and others who she claims to have participated in sexual activities with, so I think it must be presumed all her allegations against Prince Andrew were false as well."
But in a statement released through her lawyers to The Guardian, the woman hit back, saying: "These types of aggressive attacks on me are exactly the reason why sexual abuse victims typically remain silent and the reason why I did for a long time. That trend should change.
"I'm not going to be bullied back into silence."
Register for free to continue reading
Registration is a free and easy way to support our truly independent journalism
By registering, you will also enjoy limited access to Premium articles, exclusive newsletters, commenting, and virtual events with our leading journalists
Already have an account? sign in