Prince Andrew sex allegations: Virginia Roberts denies ever having 'sexual relations' with former US president Bill Clinton
Virginia Roberts has outlined her accusations in her own words for the first time in papers filed on Wednesday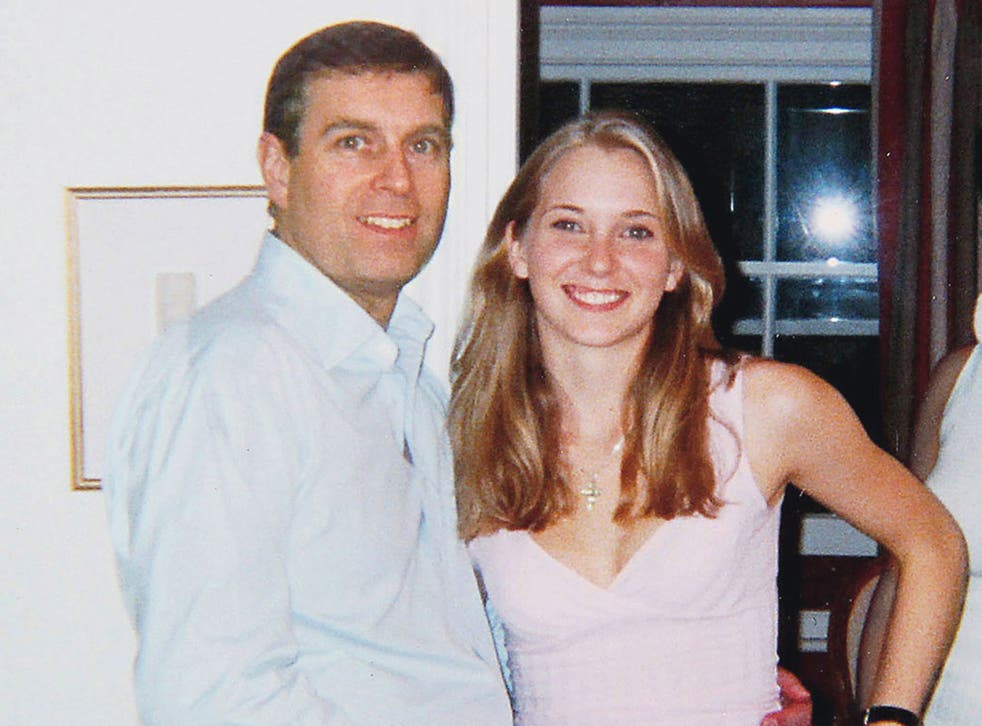 The woman who claims she was made to have sex with Prince Andrew while underage has denied ever having "sexual relations" with former US president Bill Clinton in new court papers filed this week.
Virginia Roberts, referred to in court as Jane Doe No. 3, has outlined her accusations in her own words for the first time in the papers filed on Wednesday - but has denied ever claiming to have had relations with Clinton.
Ms Roberts, who is now 31, claims she was compelled to have sex with Prince Andrew by his friend, disgraced billionaire Jeffrey Epstein, a convicted sex offender, in 2001 when she was 17.
The Prince has consistently strongly denied the claims. He again publicly denied the allegations when he appeared before business leaders at the World Economic Forum in Davos on Thursday.
Elsewhere in the filing, seen by The Independent, Ms Roberts admits she was present on an island owned by Epstein at the same time as Clinton, but denies having sexual contact with him.
In the document she writes: "I have seen reports saying or implying that I had sex with former President Bill Clinton on Little Saint James Island. Former President Bill Clinton was present on the island at a time when I was also present on the island, but I have never had sexual relations with Clinton, nor have I ever claimed to have had such relations. I have never seen him have sexual relations with anyone."
The filing is the first time Ms Roberts has given her own account of the allegations to the Florida court.
She claims she was aware Prince Andrew was a British royal when she met him, but she knew him only as "Andy".
In the sworn affidavit, she described Buckingham Palace's forceful denial of her accusations as "false" and "hurtful".
Lawyers for Ms Roberts have formally requested Prince Andrew responds to her allegations under oath.
A letter addressed to the prince at Buckingham Palace asking him to take part in a two-hour interview was also filed yesterday in a Florida court by lawyers acting on behalf of Ms Roberts.
The letter reads: "This letter is a formal request... to interview you, under oath, regarding interactions that you had with Jane Doe No 3 beginning in approximately early 2001. Jane Doe No 3 was then 17 years old."
It goes on to say: "The interview could be conducted at a time and place of your choosing, and with your co-operation, I believe the interview could be completed in two hours or less."
Prince Andrew: Life in pictures

Show all 15
Prince Andrew is also asked "the favour of a prompt reply by no later than January 19".
In the sworn affidavit Ms Roberts said: "I have seen Buckingham Palace's recent "emphatic" denial that Prince Andrew had sexual contact with me.
"That denial is false and hurtful to me. I did have sexual contact with him as I have described here - under oath.
"Given what he knows and has seen, I was hoping that he would simply voluntarily tell the truth about everything.
"I hope my attorneys can interview Prince Andrew under oath about the contacts and that he will tell the truth."
Buckingham Palace strenuously denied the claims after they first emerged, describing them as "categorically untrue", "false" and "without any foundation", denying the Prince and his accuser had "any form of sexual contact or relationship".
After Ms Roberts' papers were filed in Florida this week, a spokeswoman said Buckingham Palace had nothing to add to its previous comments.
Additional reporting by PA
Register for free to continue reading
Registration is a free and easy way to support our truly independent journalism
By registering, you will also enjoy limited access to Premium articles, exclusive newsletters, commenting, and virtual events with our leading journalists
Already have an account? sign in