Princess Diana calls wedding to Prince Charles 'worst day of my life' in new tapes
'If I could write my own script I would have my husband go away with his woman and never come back'
Benjamin Kentish
Friday 28 July 2017 08:05 Comments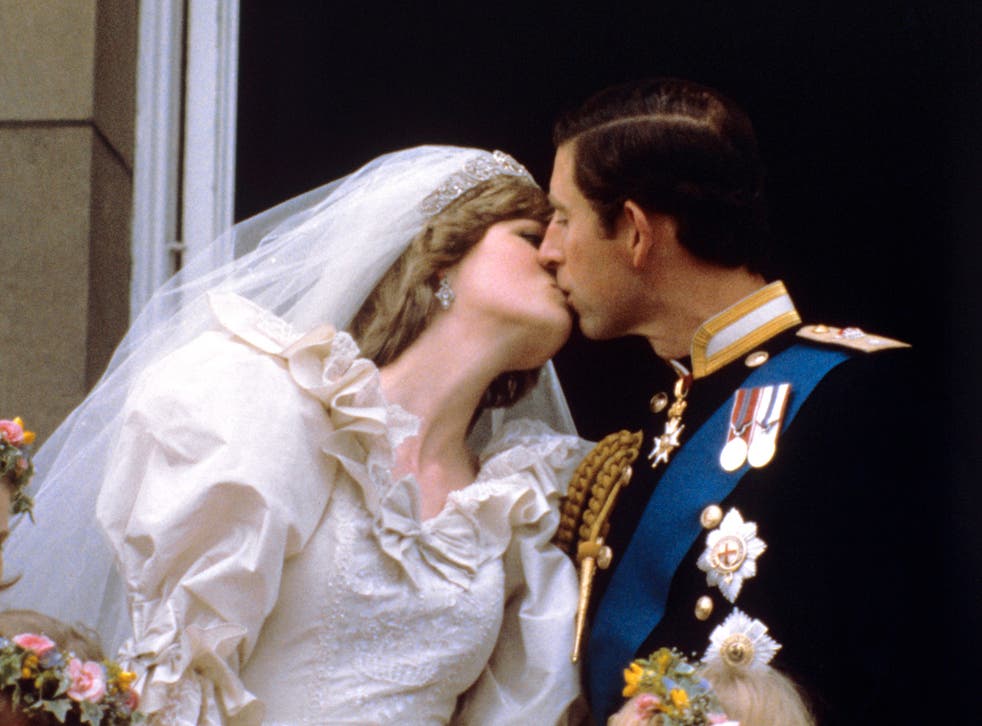 Princess Diana is reported to have described her wedding as "the worst day of my life" in explosive new video tapes set to be screened to mark the 20th anniversary of her death in a car accident in Paris in August 1997.
The previously unseen footage, which shows the Princess talking to her friend and voice coach, Peter Settelen, forms the basis of a new Channel 4 documentary about her life. They were recorded during several sessions at Kensington Palace in 1992 and 1993.
In the footage, Princess Diana says she had only met Prince Charles 13 times before they married, according to The Telegraph.
"He'd ring me up every day for a week and then he wouldn't speak to me for three weeks," she said. "Very odd."
"And the thrill when he used to ring up was so immense and intense."
Discussing her sex life with the Prince, she said there was "never a requirement for it from him" – something she believed was a result of his affair with Camilla Parker Bowles, who he later married.
"Once every three weeks about and I kept thinking it followed a pattern", she said.
"He used to see his lady once every three weeks before we got married."
She later said her wedding was the "worst day of my life" and added: "If I could write my own script I would have my husband go away with his woman and never come back."
A Day That Shook The World: Charles and Diana separate

Show all 10
Mr Settelen has now sold the rights to the footage, which was filmed during lessons he gave Princess Diana in order to help improve her public speaking. It was never intended to be broadcast, and the Princess used the sessions to talk openly about her love life and marriage to Prince Charles.
The tapes were the subject of a lengthy dispute between Mr Settelen and Princess Diana's family but were eventually returned to the voice coach after being discovered by police in a raid on the house of Paul Burrell, the Princess's former butler, in 2001.
Some parts of the tapes were screened by US network NBC in 2004 but much of their content has never been aired.
Freelance director Kevin Sim has been hired to make the Channel 4 documentary, which is titled "Diana: In Her Own Words".
Mr Sim, who has described the tapes as "dynamite", was commissioned by the BBC in 2007 to make a programme about the Princess that was later scrapped after fears it would be too controversial.
Ralph Lee, Channel 4's deputy chief creative officer and head of factual, said: "Combined with historical context and interviews with her closest confidants, this film provides a nuanced, multi-layered portrait of the most famous woman in the world and a mother who has shaped the future line of the royal family.
"This film gives Diana a voice and places it front and centre at a time when the nation will be reflecting on her life and death. It is her account of events both private and public and is an important contribution to the historical record."
Register for free to continue reading
Registration is a free and easy way to support our truly independent journalism
By registering, you will also enjoy limited access to Premium articles, exclusive newsletters, commenting, and virtual events with our leading journalists
Already have an account? sign in
Join our new commenting forum
Join thought-provoking conversations, follow other Independent readers and see their replies